Crocheting a tube opens the door to crafting an array of delightful items, from cozy scarves and hats to snug socks and charming amigurumi creations.
This versatile technique, which involves working in the round to create a continuous spiral, allows you to fashion cylindrical shapes with ease.
Whether you're a beginner seeking to expand your crochet skills or an experienced crafter looking for a quick and rewarding project, learning how to crochet a tube is a valuable skill.
In this comprehensive guide, we'll take you through the step-by-step process, providing detailed instructions and tips to ensure your tube crochet projects turn out beautifully. Let's dive into the world of circular crochet.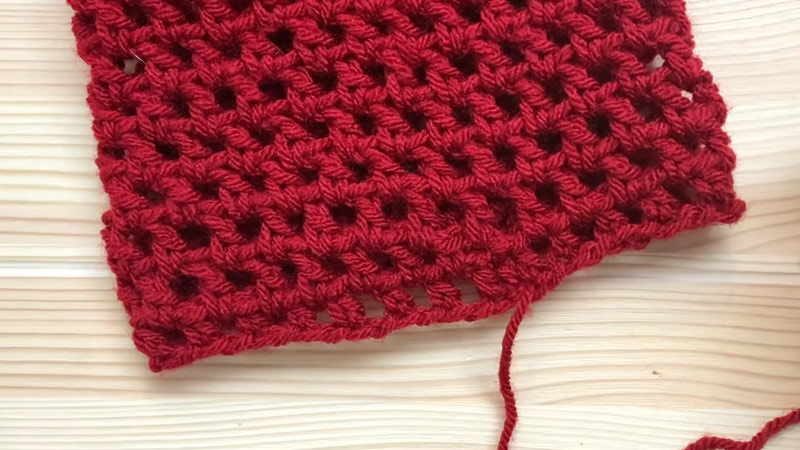 10 Easy Steps to Crochet a Tube
Crocheting in the round to form a tube involves continuously working in a spiral pattern rather than in rows. This tutorial will guide you through the basic steps of crocheting a tube.
Materials You'll Need:
Yarn
Crochet Hook
Scissors
Yarn Needle
Step-by-Step Instructions:
1. Make a Slip Knot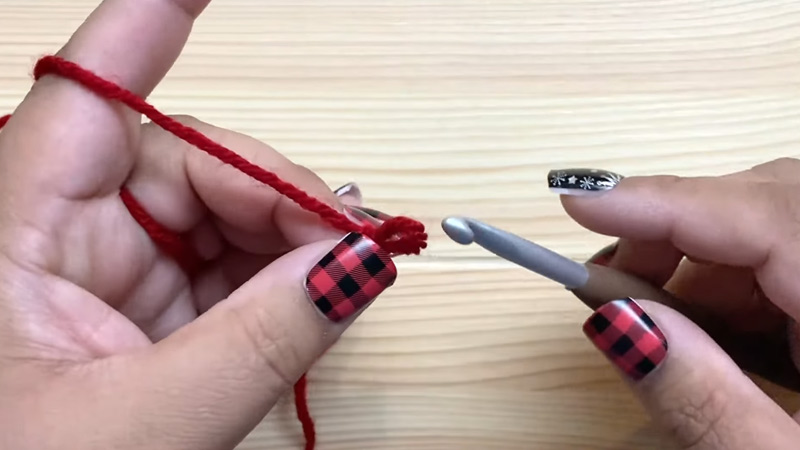 Begin by making a slip knot. To do this, create a small loop near the end of your yarn. Take the working end of the yarn (the end connected to the skein) and pass it through the loop from behind, then pull it up to tighten the knot. Leave a small tail (about 4-6 inches) for weaving in later.
2. Chain Stitch (Foundation Chain)
Create a foundation chain by yarning over (wrapping the yarn around your hook from back to front) and pulling it through the loop on your hook.
This creates one chain stitch. Repeat this process until you have the desired number of chain stitches. This chain will serve as the foundation for your tube's circumference.
3. Join in the Round
After creating the foundation chain, join it in a circle to form a ring. Insert your hook into the first chain you made (the one closest to the slip knot), yarn over, and pull through. You now have a small circle or ring that you'll work your stitches into.
4. Single Crochet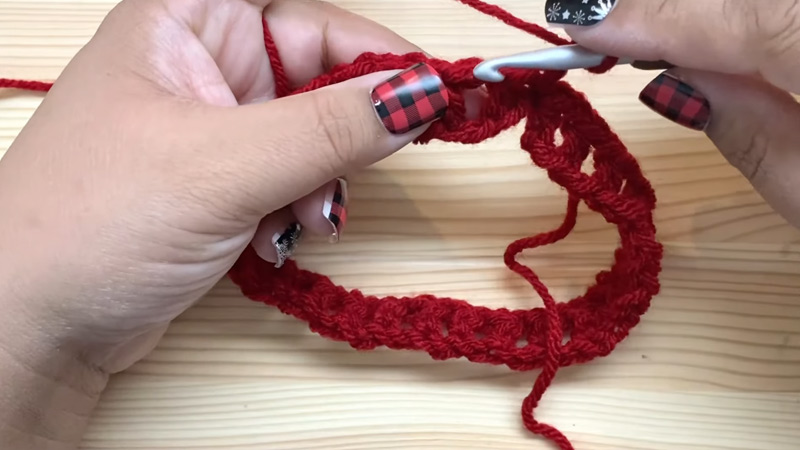 For a basic tube, we'll use the single crochet stitch. Insert your hook into the center of the circle (the ring you just created), yarn over, and pull up a loop. You should now have two loops on your hook.
Yarn over again and pull through both loops. This completes one single crochet stitch. Continue making single crochet stitches into the center of the circle.
5. Continue Working in the Round
Since you're working in a spiral, there's no need to join each round with a slip stitch. Instead, keep crocheting in a continuous spiral, working one stitch into the next, and moving in a clockwise direction.
Place a stitch marker in the first stitch of each round to help you keep track of your progress.
6. Use a Stitch Marker
To keep track of where each round begins, place a removable stitch marker (or a scrap piece of yarn) in the first stitch of each round. This will make it easier to count your rounds and maintain a consistent pattern.
7. Increase or Decrease Stitches
If you want your tube to widen or narrow, you can adjust the number of stitches in each round. To increase, work two stitches into the same stitch from the previous round. To decrease, skip a stitch from the previous round. Make sure to evenly distribute these changes to maintain the shape of your tube.
8. Continue Crocheting
Continue crocheting in a spiral until your tube reaches the desired length. To measure, lay your work flat and measure from the starting point to your current position. Keep an eye on both the circumference and length to ensure they match your intended project.
9. Finish and Fasten Off
When your tube is the right length, it's time to finish it off. Cut the yarn, leaving a tail of a few inches. Pull the yarn through the last loop on your hook to secure it. Use a yarn needle to weave in the loose ends neatly along the inside of your tube to hide them.
10. Customize Your Tube
Now that you have a basic crocheted tube, you can get creative. Consider adding embellishments, changing stitch patterns, or incorporating different colors to personalize your project and give it a unique look.
Tips to Crochet a Tube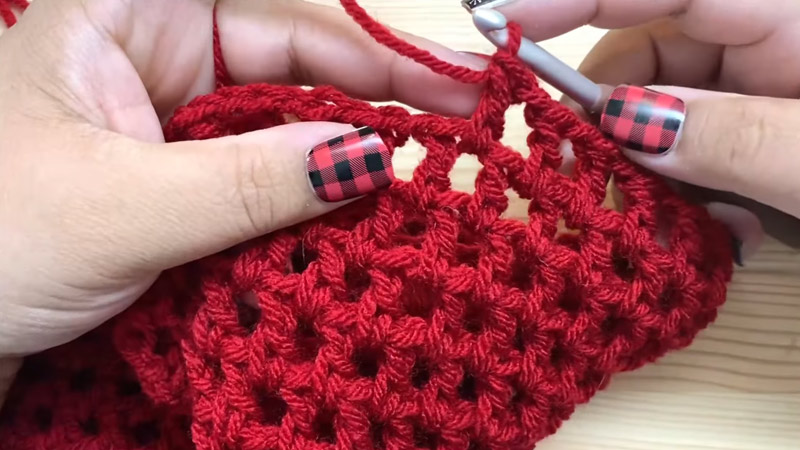 Crocheting a tube can be a fun and versatile project, whether you're making scarves, hats, socks, or amigurumi.
Here are some tips to help you crochet a tube successfully:
Choose the Right Yarn and Hook
Take the time to select the perfect yarn and crochet hook for your project. Consider the intended use, texture, and warmth of the final product.
Ensure that the yarn weight matches the pattern's requirements, and use the recommended hook size for that yarn weight.
Make a Neat Slip Knot
Your project's foundation begins with a slip knot. Make sure it's neither too tight, which can hinder your work, nor too loose, which may lead to uneven stitches. Practice creating a slip knot that's just right.
Practice Your Tension
Even tension throughout your work is crucial for a professional finish. Practice maintaining consistent tension as you crochet to ensure your stitches are uniform in size and appearance.
Join the Round Carefully
Before you start crocheting in the round, ensure your foundation chain isn't twisted. Lay it flat and align the ends properly to create a seamless circle.
Use a Stitch Marker
Stitch markers are invaluable tools to help you identify the start of each round. This simple practice prevents errors like skipping or repeating stitches and keeps your project on track.
Count Your Stitches
Regularly count your stitches, especially when crocheting intricate patterns. Counting stitches helps you catch any mistakes early and maintain the correct stitch count.
Maintain Consistent Increases or Decreases
If your pattern requires shaping with increases or decreases, distribute them evenly throughout the round. This prevents lopsided or misshapen tubes and ensures a balanced look.
Weave in Ends Securely
Weaving in ends neatly and securely is essential to prevent unraveling. Thread the yarn tail onto a yarn needle and weave it through the stitches on the inside of the tube. Trim any excess yarn carefully.
Experiment with Stitch Patterns
Don't limit yourself to basic stitches. Explore various crochet stitches and combinations to create unique textures, such as ribbing, cables, or lace, adding interest to your tube.
Customize Your Tube
Get creative with your project by introducing color changes, stripes, or embellishments. Customizing your tube makes it unique and allows you to express your creativity.
Block Your Work
Some projects benefit from blocking, especially if they have lace or delicate stitch patterns. Blocking involves gently wetting the piece, reshaping it, and allowing it to dry flat to enhance its appearance and drape.
Be Patient and Practice
Crocheting is a skill that improves with practice. Don't be discouraged by early mistakes; instead, view them as opportunities to learn and grow. With persistence, you'll become more proficient in crocheting tubes and other projects.
Considerations for Crocheting a Tube With Thick or Thin Yarn
When crocheting a tube, the choice of yarn weight is essential in determining the final look, feel, and functionality of your project.
Whether you're working with thick or thin yarn, here are some important considerations:
Thick Yarn:
Hook Size: When using thick yarn, opt for a larger crochet hook. The recommended hook size is usually indicated on the yarn label. This will help you achieve a more open and flexible fabric.
Tension: Maintain a consistent tension while crocheting to ensure your stitches are even. With thicker yarn, it's easier to create tight stitches, so be mindful of this to avoid a stiff and inflexible texture.
Project Size: Thick yarn creates bulkier and warmer projects, which are ideal for winter wear like scarves, cowls, and chunky blankets. Keep in mind that projects will work up quickly with thick yarn.
Stitch Definition: Thick yarn can hide intricate stitch details. Consider using simple stitch patterns or texture stitches that showcase the thickness of the yarn.
Yardage: Thick yarn generally requires fewer skeins compared to thin yarn for the same project size, but it's still crucial to ensure you have enough yarn to complete your project.
Thin Yarn:
Hook Size: When working with thin yarn, use a smaller hook than what is recommended on the yarn label. This will help you create a tighter and more structured fabric.
Tension: It's essential to maintain even tension while crocheting with thin yarn to prevent loose and uneven stitches. Take your time to achieve consistency.
Versatility: Thin yarn is versatile and suitable for various projects, including delicate items like doilies, lacy shawls, and lightweight garments. It's also great for amigurumi with fine details.
Stitch Variety: Thin yarn allows for intricate stitch patterns and fine details to shine. Experiment with lacework and delicate designs to make the most of the yarn's daintiness.
Yardage: Thin yarn typically requires more skeins for larger projects. Be sure to purchase enough yarn, and consider buying an extra skein to ensure you don't run out.
FAQS
Can I change the colors in my crocheted tube project?
Yes, you can change colors in your crocheted tube to create stripes or color patterns.
What is the best way to add a drawstring or elastic to a crocheted tube for adjustment?
To add a drawstring or elastic to your crocheted tube, you can use a yarn needle to thread it through the last round of stitches.
What is a crochet tube, and when is it used?
A crochet tube is a cylindrical piece of crochet fabric that can be created by working in continuous rounds or by crocheting a flat panel and then seaming it into a tube.
It's commonly used for projects like hats, sleeves, leg warmers, and bags. Crocheting a tube allows you to create a seamless, closed shape.
How do I start crocheting a tube?
To begin crocheting a tube, make a slip knot, chain the desired number of stitches, and then join the last chain to the first with a slip stitch to form a ring.
How can I avoid the seam when crocheting a tube in joined rounds?
To minimize the visibility of the seam when crocheting in joined rounds, slip stitch to join the first and last stitches of each round in the back loop only.
What types of stitches are commonly used to crochet a tube?
You can use various crochet stitches to create a tube, depending on the desired texture and thickness. Single crochet (sc), half double crochet (hdc), and double crochet (dc) are some of the most common stitches.
To Recap
Mastering the art of crocheting a tube opens up a world of creative possibilities. Whether you're crafting functional accessories or whimsical amigurumi, the ability to work in the round provides endless opportunities to bring your crochet visions to life.
Throughout this tutorial, we've covered the essential steps, from creating a foundation chain to weaving in ends, empowering you to embark on various projects with confidence.
As you continue to practice and explore different stitch patterns, color combinations, and design elements, your crochet skills will flourish. Remember that patience and perseverance are key in perfecting your technique.
So, pick up your yarn and hook, and let your imagination run wild as you embark on countless adventures in the world of crocheting tubes.