Embarking on a sewing journey infused with creativity often entails precise fabric cutting. Enter the Brother ScanNCut, a revolutionary device that elevates the art of fabric cutting.
Seamlessly merging technology with crafting, this cutting-edge tool empowers enthusiasts to effortlessly scan and cut fabric with utmost accuracy.
In this guide, we unveil the intricate steps that transform your fabric into flawless patterns. Discover how to harness the potential of the Brother ScanNCut to bring your sewing visions to life in an exciting and innovative manner.
Let's delve into a world where precision meets creativity – a world where fabric cutting becomes an art form.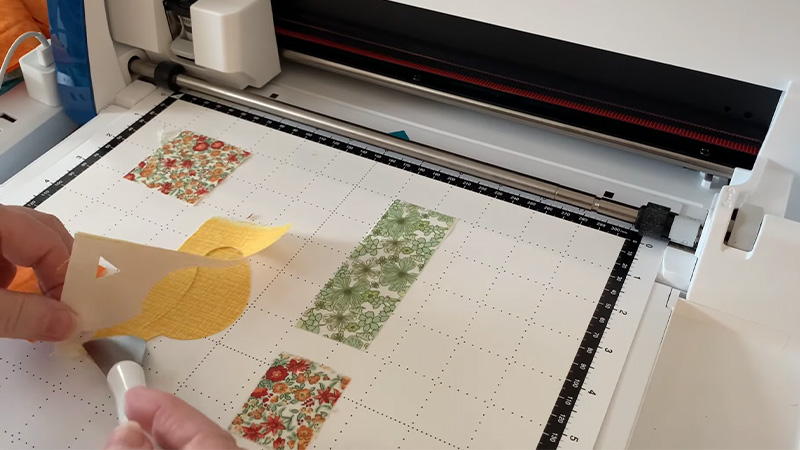 How to Cut Fabric with a Brother ScanNCut?
The Brother ScanNCut cutting-edge machine offers the remarkable ability to scan and precisely cut fabric, making your creative projects a breeze. Wondering about the process of using it to cut fabric?
Look no further! We will guide you through the seamless process of cutting fabric with a Brother ScanNCut in just a few straightforward steps.
Here's a step-by-step guide on how to cut fabric using a Brother ScanNCut:
Materials You'll Need:
Brother ScanNCut machine
Standard cutting mat (or a fabric cutting mat)
Fabric to be cut
Fabric support sheet (if necessary)
High-tack adhesive fabric support sheet (for slippery or delicate fabrics)
Optional: Iron and ironing board (to prepare the fabric)
Computer or USB drive with the design you want to cut
Step-by-Step Guide:
1. Prepare Your Design
Before using your Brother ScanNCut, you'll want to have a design in mind. This can be a pre-existing pattern in the machine's library, one you've created using design software, or even a hand-drawn image.
If you're using a digital design, ensure it's in a compatible format (like SVG or FCM) for easy import.
2. Prepare Your Fabric
To ensure accurate cutting, your fabric needs to be in the best possible condition. Iron it to remove wrinkles and creases that might affect scanning and cutting accuracy.
Make sure your fabric is clean and free from loose threads or debris that could interfere with the machine's operation.
3. Select Your Cutting Mat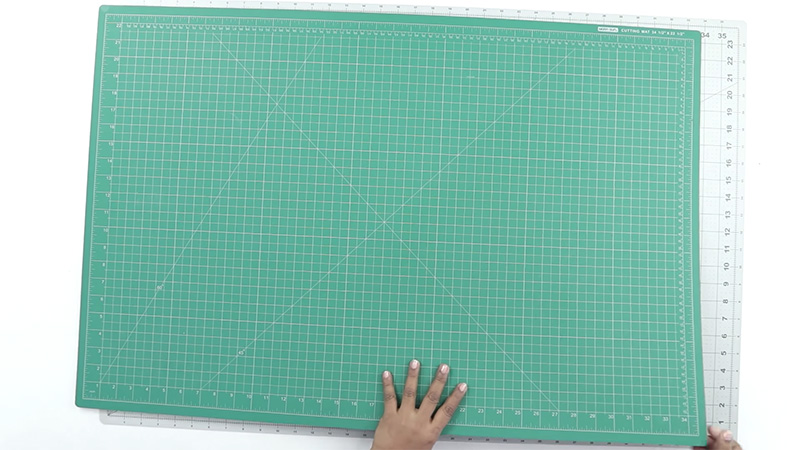 The ScanNCut comes with different cutting mat options, each suited for different materials. Choose the mat that corresponds to your fabric type and the design's dimensions. The mat provides a stable surface for your fabric during the cutting process.
4. Prepare the Fabric on the Mat
Place your fabric onto the cutting mat with the right side facing up. Align the edges of the fabric with the mat's guidelines. Use gentle pressure to adhere the fabric to the mat. If your fabric is prone to shifting, consider using masking tape along the edges to secure it further.
5. Load the Mat into the Machine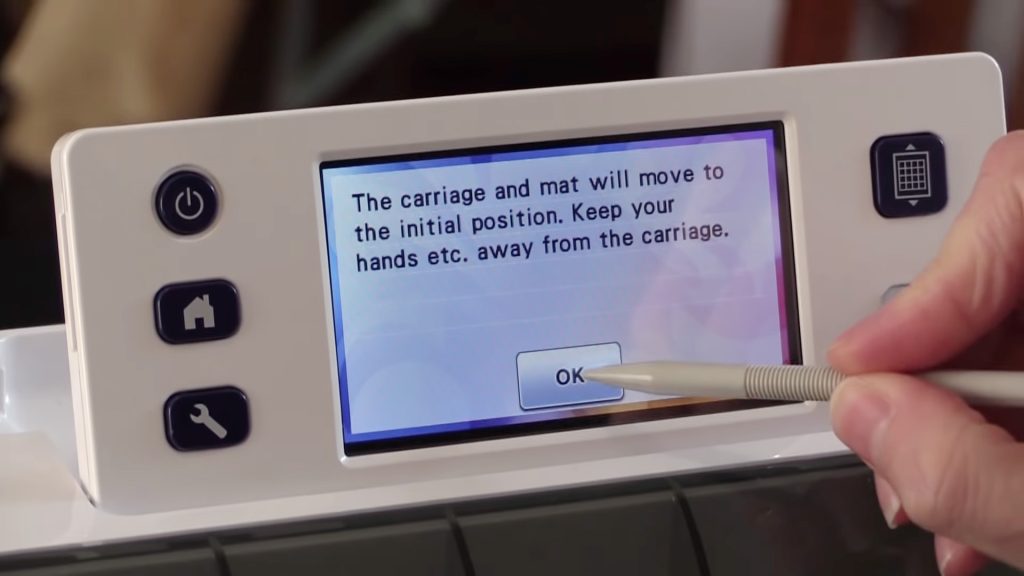 Carefully insert the cutting mat into the machine's designated slot, aligning it with any markers or guides provided. Make sure the mat is loaded straight and that it's well-aligned within the machine.
6. Select and Load the Design
Navigate through the machine's interface to find and select the desired design. Depending on the model and software version, you can access a variety of built-in designs or load your own via USB or wireless connection.
7. Scan the Fabric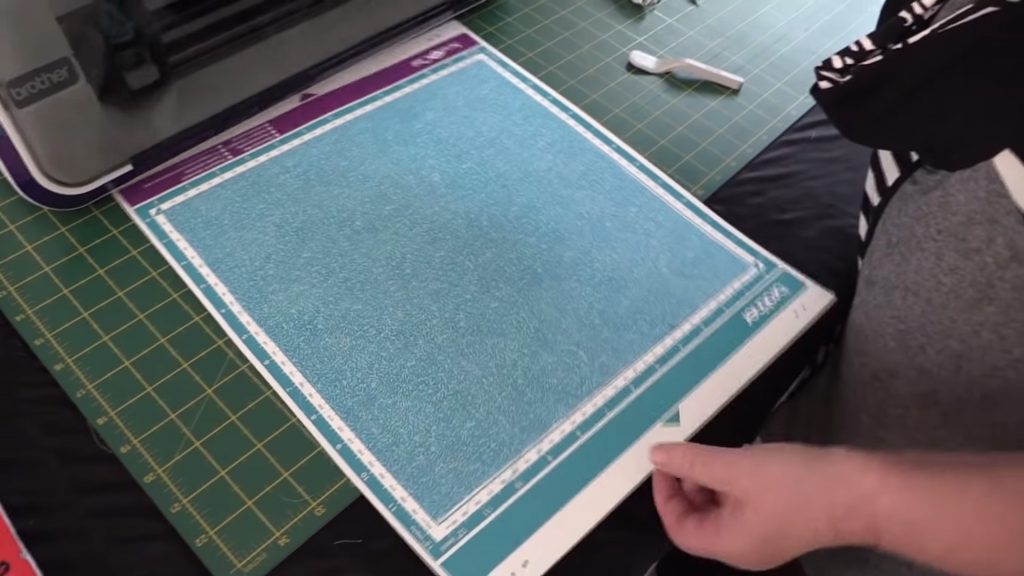 Use the built-in scanner to preview how your design will fit on the fabric. This step allows you to position the design accurately, making sure it fits within the fabric's boundaries and avoids any flaws or imperfections.
8. Position and Edit the Design
Once scanned, the design will appear on the screen, superimposed on the scanned fabric. You can now move, resize, rotate, or even mirror the design to achieve the desired placement. This step ensures that your design will be precisely positioned on the fabric.
9. Set Cutting Parameters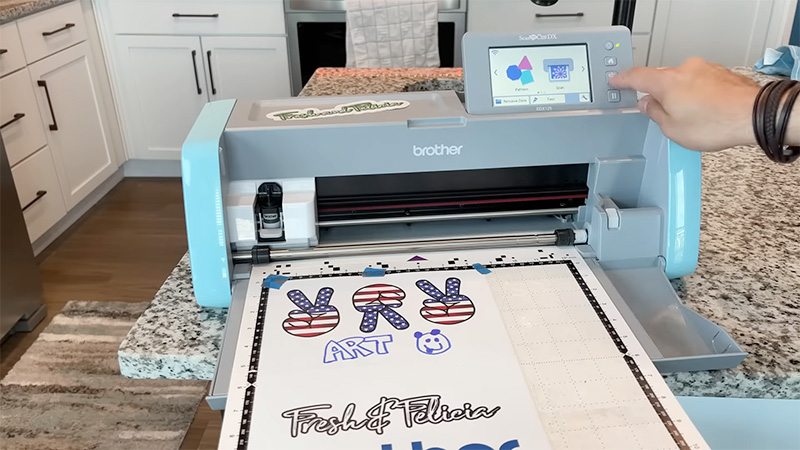 Selecting the right settings can make the difference between a perfect cut and a disappointing one. Experiment on a small piece of fabric if you're uncertain about the settings. Adjust blade depth, cutting speed, and pressure according to the fabric's thickness and type.
10. Begin Cutting
After confirming all the settings, initiate the cutting process. The ScanNCut will follow the design's path, accurately cutting your fabric based on the pattern you've created. Take a moment to watch the machine as it works to ensure everything is proceeding as expected.
11. Remove the Fabric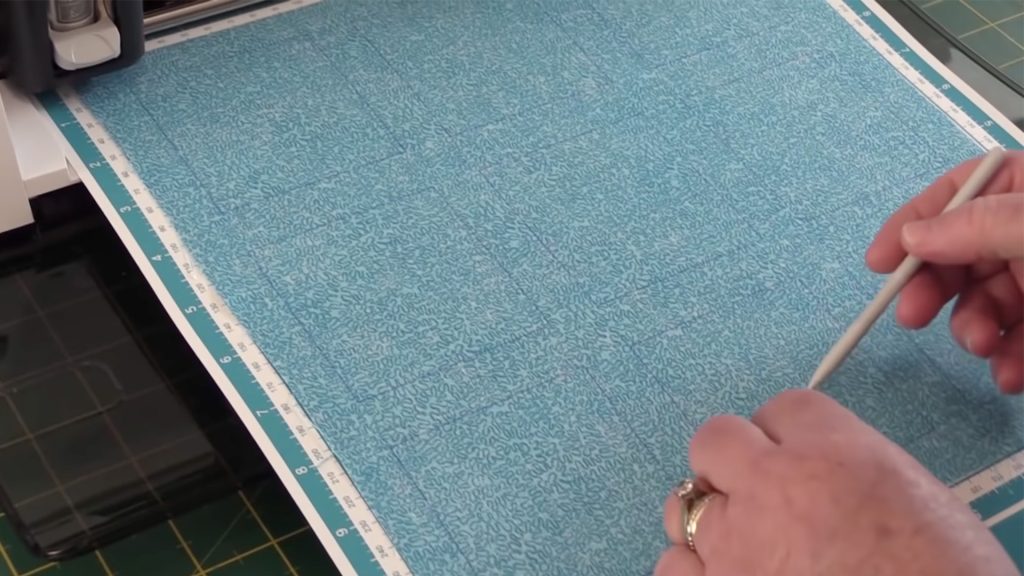 Once the cutting process is complete, gently remove the fabric from the cutting mat. Start by peeling back a corner of the fabric and carefully lift it off the mat, ensuring that no edges get caught.
12. Finishing Touches
Examine your cut fabric pieces. If necessary, trim any loose threads or clean up any uneven edges. Your accurately cut fabric shapes are now ready to be used in your sewing or crafting project, helping you achieve precise and professional results.
Tips for Smooth Fabric Cutting With a Brother Scanncut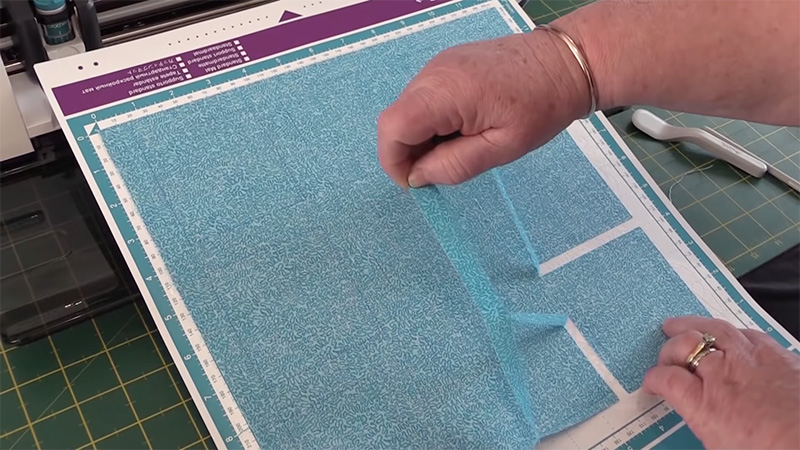 Cutting fabric with a Brother ScanNCut can be a great way to achieve precise and intricate designs.
Here are some tips to ensure smooth fabric cutting using your Brother ScanNCut:
Choose the Right Fabric Type
When selecting fabrics, opt for those that are well-suited for cutting with the ScanNCut. Fabrics like woven cotton, felt, and lightweight materials generally provide consistent results.
Avoid fabrics that are excessively stretchy, sheer, or delicate, as they might not cut as cleanly or accurately.
Prepare Your Fabric
Before cutting, make sure to wash and press your fabric. Washing removes any sizing or residues that might affect the cutting process, while pressing ensures the fabric is smooth and free from wrinkles. Properly prepared fabric will yield more accurate and precise cuts.
Use a Fabric Support Sheet
To prevent fabric shifting during cutting, place a fabric support sheet on the cutting mat before laying down your fabric. This sheet provides stability and prevents the fabric from moving, ensuring your cuts remain accurate.
Secure Fabric Properly
Secure the edges of your fabric to the cutting mat using masking tape or a low-tack adhesive. This prevents the fabric from lifting or shifting during the cutting process. Smooth out the fabric to eliminate wrinkles and ensure an even surface.
Choose the Right Blade
Utilize a fabric-specific blade designed for cutting textiles. These blades have a unique shape and sharpness that prevents excessive fraying while delivering clean cuts. Using the right blade also prolongs the life of both the blade and your fabric.
Perform Test Cuts
Always conduct a test cut before proceeding with your full design. Adjust the settings, such as blade depth, pressure, and speed, until you achieve a clean and accurate test cut. This minimizes the risk of wasting fabric due to incorrect settings.
Set the Correct Pressure and Speed
Different fabric types require different cutting settings. Delicate fabrics, like silk, may require lower pressure and slower speed, while sturdier fabrics, such as denim, may need higher settings. Experiment with adjustments until you find the optimal settings for each fabric.
Use High-Quality Mats
Regularly inspect your cutting mats for signs of wear or adhesive buildup. A worn-out mat can cause fabric to shift during cutting, leading to inaccurate results. Rotate or replace mats as needed to maintain optimal performance.
Optimize Blade Depth
Set the blade depth so that it slightly penetrates the fabric without cutting through the backing material. Adjusting the blade depth prevents the fabric from bunching up or becoming uneven during cutting.
Design Placement Matters
Carefully position your design on the fabric to avoid seams, folds, or wrinkles. Placing the design on a flat and unobstructed section of the fabric ensures consistent and accurate cuts.
Monitor the Cut
Keep a close watch on the cutting process, especially during the initial stages. This allows you to intervene if the fabric shifts or if there are any issues, ensuring the rest of the cut proceeds smoothly.
Clean the Blade Regularly
Fabric fibers can accumulate on the blade during cutting, affecting its performance. Clean the blade periodically with a soft brush or cloth to maintain sharpness and cutting quality.
Consider Fabric Stabilizers
For fabrics prone to fraying or stretching, use fabric stabilizers or interfacing to add structure and prevent distortion during cutting. These materials provide extra support and ensure cleaner cuts.
Don't Rush
Take your time when setting up the machine, loading the fabric, and adjusting the settings. Rushing through these steps can lead to mistakes, inaccuracies, or uneven cuts.
Practice and Experiment
Practice on scrap fabric before cutting your final project. Experiment with different settings, fabrics, and techniques to become familiar with how your ScanNCut interacts with various materials. This hands-on experience will help you achieve consistently smooth results over time.
How Much Thick Can Brother Scancut Cut?
The cutting thickness capacity of the Brother ScanNCut can vary depending on the model and the type of material being cut. In general, most Brother ScanNCut models are designed to cut materials that are up to 2mm (0.08 inches) thick.
This thickness typically refers to rigid materials like paper, cardstock, and thin chipboard.
When it comes to fabric, the cutting depth might be slightly different due to the flexibility and nature of fabrics.
The machine can handle various fabric types, but it's important to keep in mind that thicker fabrics may require additional pressure adjustments and may not cut as smoothly as thinner fabrics.
For thicker materials, some ScanNCut models may offer a "Deep Cut Blade" accessory that allows for cutting materials up to 1.5mm (0.06 inches) thick, but this might vary.
FAQS
Can I cut multiple layers of fabric at once using the ScanNCut?
Yes, you can cut multiple layers of fabric, but it's essential to consider the fabric's thickness.
Is there a specific type of blade for cutting fabric, or can I use the same blade for different materials?
Brother ScanNCut offers different blade options for various materials, including fabric.
Can the ScanNCut cut intricate or delicate fabric patterns without damaging them?
Yes, the ScanNCut's precision cutting allows for intricate designs, even on delicate fabrics.
Do I need to calibrate the machine every time I switch fabric types?
Calibration isn't necessary every time you switch fabrics. However, adjusting cutting settings, such as blade depth and pressure, is important for optimal results when working with different fabric thicknesses and types.
Can I cut fabric that has been backed with fusible interfacing or stabilizer?
Yes, you can cut fabric that's backed with fusible interfacing or stabilizer.
To Recap
Incorporating the Brother ScanNCut into your creative repertoire marks a leap forward in precision and efficiency. With its seamless ability to scan and cut fabric, this tool opens a realm of possibilities for sewing and crafting enthusiasts.
As you've learned from this guide, each step in the process is a brushstroke of innovation, resulting in intricately cut fabric that perfectly mirrors your design.
So, whether you're a seasoned quilter or a sewing novice, the Brother ScanNCut invites you to explore a world where technology and craftsmanship converge. Elevate your projects, elevate your passion, and create with the confidence that precision brings.