Creating a design board for quilting is an indispensable technique that empowers quilters to transform their creative visions into meticulously crafted quilts.
This versatile tool acts as a canvas for experimenting with fabric arrangements, color schemes, and block placements before the sewing machine comes into play.
In this guide, we'll walk you through the straightforward process of crafting your very own design board. With basic materials like a sturdy base, covering fabric, adhesive, and simple tools like a ruler and pins, you'll discover how to construct a platform that allows for design exploration, adjustments, and precision.
By mastering this foundational quilting skill, you'll enhance your quilting journey by ensuring that your final quilt reflects your unique artistic vision with accuracy and confidence.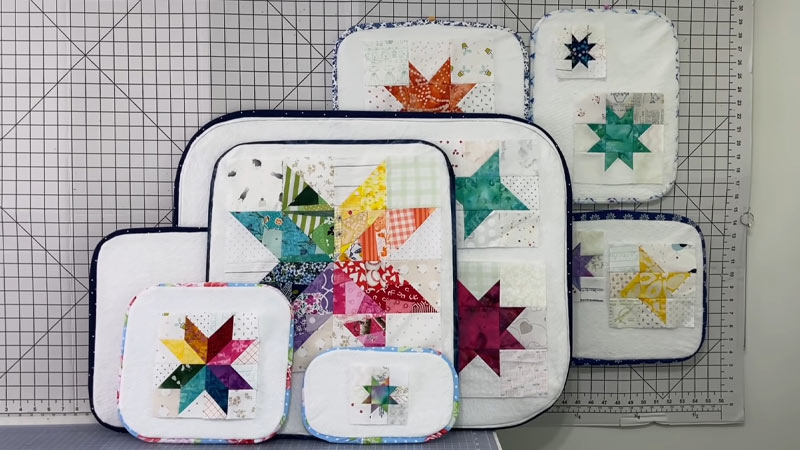 What is a Design Board for Quilting?
A design board for quilting is a tool used by quilters to plan and visualize quilt layouts. It typically consists of a sturdy base covered with fabric or batting, featuring grid lines for precise design placement.
Quilters can temporarily attach fabric pieces or blocks to the board, allowing them to experiment with various arrangements and color schemes before sewing.
This tool helps quilters refine their designs, avoid mistakes, and achieve the desired quilt layout with accuracy and creativity.
Why is Having a Design Board Important for Quilting?
Having a design board is essential for quilting because it serves as a quilter's creative canvas and organizational hub.
Having a design board is essential for quilting for several significant reasons:
Visual Planning
Quilting is an art form that often involves complex patterns, intricate block arrangements, and careful color selection. A design board provides a visual platform for quilters to plan and experiment with these elements before embarking on the actual sewing process.
It allows them to see how various fabric pieces and quilt blocks will come together to create a harmonious and visually pleasing quilt.
Creative Exploration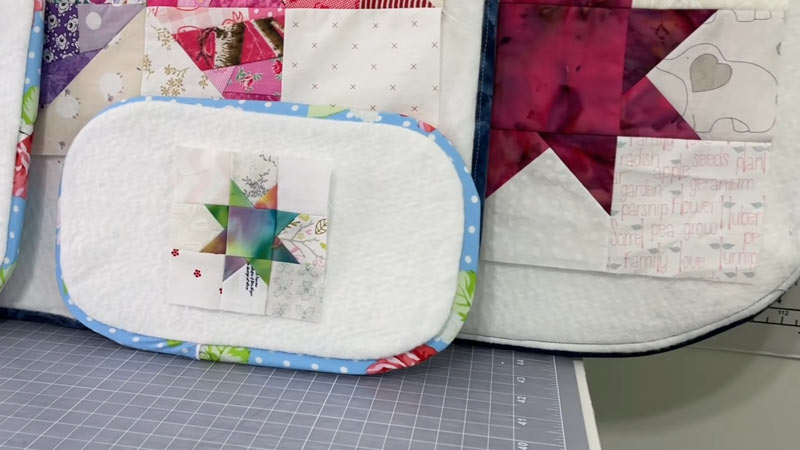 Quilting is a creative endeavor that thrives on innovation and personal expression. A design board serves as a canvas where quilters can unleash their creativity and explore different design possibilities.
It offers the freedom to audition diverse fabric combinations, block layouts, and color schemes, fostering a sense of artistic adventure and allowing quilters to refine their vision.
Error Prevention
Mistakes in quilting can be time-consuming and costly. Design boards act as a safeguard against such errors. Quilters can arrange and rearrange fabric pieces or quilt blocks on the board, identifying and rectifying layout or design mistakes before committing to the sewing phase.
This preemptive error-checking not only saves time and materials but also reduces frustration.
Precision and Alignment
Many design boards feature grid lines or markings that aid in maintaining straight lines and ensuring the precise alignment of quilt blocks. This attention to detail is critical for achieving a well-constructed quilt that not only looks visually appealing but also functions effectively.
Organization
Quilting projects, especially those involving complex patterns or large quilts, can quickly become disorganized. A design board provides a designated and organized workspace.
It prevents fabric pieces from shifting or becoming disarrayed during the design and assembly processes. This organization streamlines the quilting journey, making it more efficient.
Confidence Building
Witnessing your quilt design come to life on the design board can boost your confidence and enthusiasm for the project. The iterative nature of working on a design board allows quilters to fine-tune their designs, resulting in a final product that aligns perfectly with their creative vision.
Flexibility
Design boards offer flexibility, allowing quilters to easily rearrange elements as needed. This adaptability is especially useful when experimenting with different layouts or when design adjustments are required.
How to Make a Design Board for Quilting?
Creating a design board for quilting is a practical and essential step to streamline the quilting process and visualize your project's design.
Here's a guide on how to make a design board for quilting:
Gather Your Materials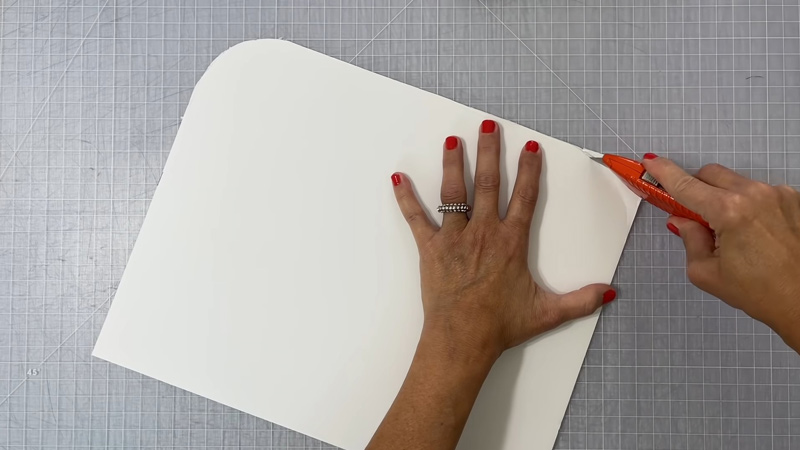 Before you begin making your design board, collect all the necessary materials. You will need a base material (such as foam core board, cardboard, or insulation board), covering material (batting or flannel fabric), adhesive (glue, adhesive spray, or staples), a ruler, a pencil, and either straight pins or tape for attaching fabric pieces or quilt blocks.
Prepare the Base Material
Start by preparing your base material. Carefully cut it to your desired dimensions using scissors or a utility knife. Ensure the base material is clean and free from any imperfections, as it will serve as the foundation of your design board.
Cover the Base Material
Lay the batting or flannel fabric flat on a clean surface, and then place your prepared base material on top. Pull the fabric taut over the base material, ensuring it covers the entire surface, including the edges.
Secure the fabric to the back of the base material using your chosen adhesive method (glue, adhesive spray, or staples). Smooth out any wrinkles or bubbles to ensure a flat, even surface.
Create a Grid
Using your ruler and pencil, draw a grid on the fabric-covered base. The grid lines serve as a guide to help you maintain straight lines, measure fabric pieces accurately, and ensure precise alignment when arranging quilt blocks.
The size of the grid squares can vary depending on your project's needs, but common sizes are 1-inch or 2-inch squares.
Arrange Your Fabric or Blocks
With your design board prepared, you can now begin arranging your fabric scraps or quilt blocks. Use either straight pins or tape to temporarily attach them to the fabric surface.
This step allows you to experiment with different layouts, colors, and block placements, helping you visualize and refine your quilt design.
Fine-tune Your Design
Continuously refine your quilt design by rearranging the fabric pieces or blocks on the design board. Take your time to explore various combinations until you achieve a layout that accurately represents your creative vision.
The design board offers flexibility and space for you to experiment and make adjustments as needed.
Start Sewing
Once you've settled on your final design on the design board, you're ready to begin the sewing phase of your quilt project. Use the grid lines on the board as references to maintain the accuracy and alignment of your quilt blocks as you piece them together.
Your design board has served its purpose by helping you plan and visualize your quilt design effectively before committing to the sewing process.
What Are Quilting Design Boards Made of?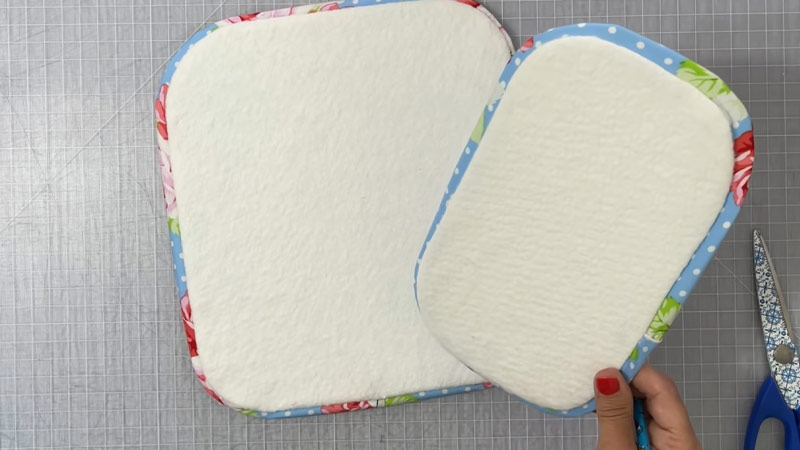 Quilting design boards can be made of various materials, and the choice often depends on personal preferences, project requirements, and budget considerations.
Here are some common materials used for quilting design boards:
Foam Core Board
A foam core board is a lightweight and rigid material consisting of a foam core sandwiched between two layers of paper or plastic. It's a popular choice for quilting design boards because it provides a stable surface for arranging quilt pieces.
Foam core boards are readily available at art supply stores.
Cardboard
Cardboard is another cost-effective option for making design boards. While it may not be as sturdy as foam core board, it can work well for smaller projects.
Thicker and more substantial cardboard can be used to create a more durable design board.
Insulation Board
Insulation board, often used in construction, is a thicker and more rigid option. It offers a sturdy surface for arranging quilt blocks and is especially suitable for larger quilting projects.
Insulation boards can be found at hardware stores.
Corkboard
Some quilters prefer corkboard as a base material for their design boards. Corkboard provides a slightly textured surface that can hold fabric pieces in place without the need for pins or tape.
It's often used for smaller design boards or when a natural texture is desired.
Homemade Options
Quilters who prefer a customized design board can make their own by layering materials like foam, cardboard, or even plywood with batting or flannel fabric.
This DIY approach allows for greater flexibility in size and thickness.
Felt or Flannel
While not typically used as the base material, felt or flannel fabric is commonly applied to the surface of the design board. This fabric provides a soft and secure surface for temporarily attaching fabric pieces with pins or tape.
Can I Use a Design Board for Other Projects Besides Quilting?
Yes, a design board is a versatile tool that can be used for various projects beyond quilting. Its primary purpose is to help plan and visualize designs, making it valuable for any creative endeavor that involves arranging and rearranging elements.
Here are some other projects where a design board can be beneficial:
Sewing and Fashion Design
Whether you're designing garments, costumes, or accessories, a design board allows you to plan and experiment with fabric choices, patterns, and embellishments before cutting and sewing.
It's particularly useful for visualizing how different pieces will come together in the final garment.
Scrapbooking
Design boards are essential tools for scrapbook enthusiasts. They provide a dedicated space to arrange and rearrange photos, paper, embellishments, and journaling elements, helping you create visually appealing and cohesive layouts.
Home Decor and Interior Design
When decorating your home or working on interior design projects, a design board can help you plan furniture arrangements, color schemes, and decor layouts.
It allows you to experiment with different design ideas before implementing them in your space.
Jewelry Making
Jewelry designers often use design boards to lay out and organize beads, gemstones, and findings before assembling jewelry pieces. This helps them visualize how different components will work together and make adjustments as needed.
Graphic Design and Web Layouts
While digital design tools are prevalent, physical design boards can still be effective for brainstorming and arranging printed design elements, color swatches, and website mock-ups.
They provide a tangible way to experiment with design concepts.
Gardening and Landscape Design
For gardeners and landscape architects, design boards are valuable for planning and visualizing garden layouts, plant arrangements, and hardscape designs.
They help create a blueprint for outdoor spaces.
Craft Projects
Whether you're working on paper crafts, fabric crafts, or DIY projects like home organization or furniture restoration, a design board provides a dedicated and organized space to arrange and experiment with various components.
Event Planning
Event organizers can use design boards to plan and visualize event details such as table settings, floral arrangements, seating arrangements, and decor layouts.
This ensures a cohesive and visually appealing atmosphere for weddings, parties, conferences, and other gatherings.
FAQs
What's the recommended size for a quilting design board?
The size of your design board can vary based on your project's needs. Common sizes range from 24 x 36 inches to 36 x 48 inches. Choose a size that accommodates the scale of your quilting project.
How do I store a design board when it's not in use?
Design boards can be stored flat or leaned against a wall. To prevent damage or warping, avoid exposing them to extreme heat or moisture.
Can I reuse a design board for multiple quilting projects?
Yes, design boards are reusable. Simply remove any attached fabric pieces or blocks and make sure the surface is clean before starting a new project.
Can I make a portable design board for quilting on the go?
Yes, you can create a portable design board by using a lightweight and smaller base material. Some quilters use folding design boards or smaller corkboards for convenience when attending quilting workshops or retreats.
How do I clean a design board if it becomes soiled during use?
To clean a design board, gently wipe the surface with a damp cloth or sponge. Avoid using excessive moisture, which can damage the base material or covering fabric.
To Recap
The creation of a design board for quilting is a fundamental skill that elevates the quilting process from mere fabric assembly to an artful endeavor.
This invaluable tool empowers quilters to experiment, refine, and visualize their designs with ease. By following the steps outlined in this guide, you can construct a design board tailored to your project's needs, ensuring precision, creativity, and a seamless quilting experience.
As you embark on your quilting journey, remember that this board is not just a surface but a canvas for your imagination, allowing you to bring your quilting visions to life with accuracy and confidence.
With your newfound proficiency in design board creation, your quilts will stand as vibrant testaments to your creativity and dedication. Happy quilting!