Removing graffiti from plastic may seem daunting, but with the right techniques and materials, it's possible to restore the plastic to its original condition.
Graffiti on plastic surfaces can be an eyesore, whether it's on outdoor signs, playground equipment, or personal belongings.
This guide provides a step-by-step process for safely and effectively removing graffiti from plastic surfaces.
By following these methods, you can not only reclaim the appearance of the plastic but also gain valuable insights into how to maintain and protect these surfaces from future graffiti incidents.
Whether you're dealing with a minor tag or a more stubborn graffiti mark, this guide will help you tackle the issue with confidence.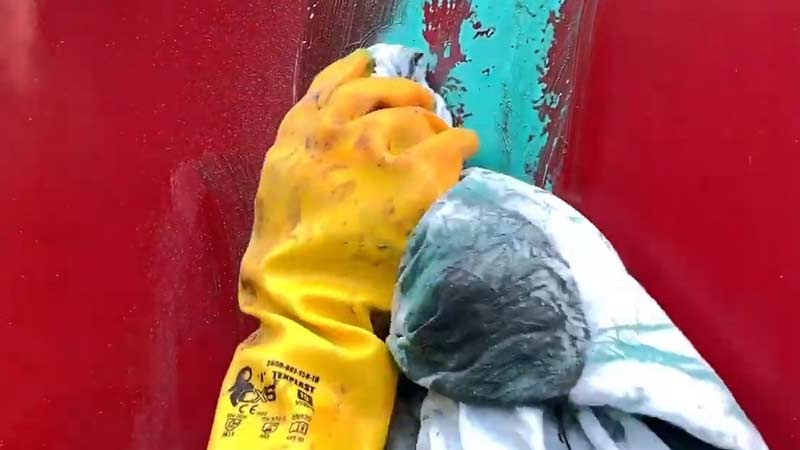 9 Steps to Remove Graffiti From Plastic
Removing graffiti from plastic surfaces can be a challenging task, but with the right techniques and a bit of patience, you can restore the plastic to its original condition. Graffiti removal typically involves using gentle methods to avoid damaging the plastic.
Here's a step-by-step guide on how to remove graffiti from plastic:
Materials You'll Need:
Gloves
Safety goggles
Isopropyl Alcohol
Soft, Lint-Free Cloth or Sponge
Plastic Scraper or Old Credit Card
Acetone
Step-by-Step Guide:
Step 1: Put on protective gear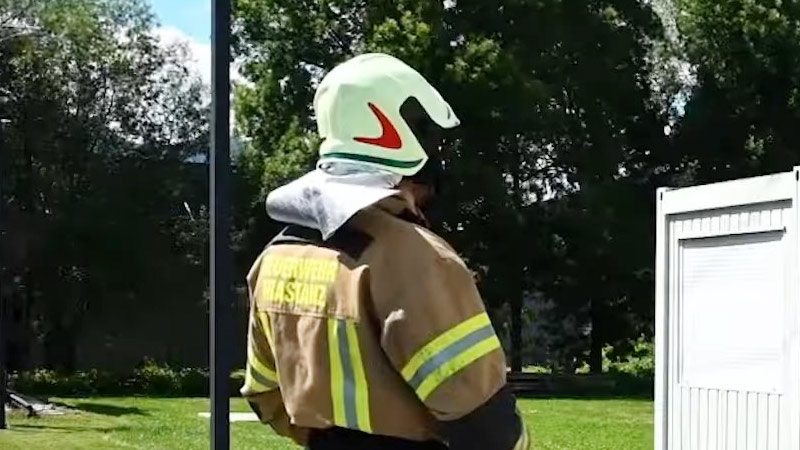 Before you start any graffiti removal process, it's crucial to prioritize safety. Wear chemical-resistant gloves to protect your skin from any potentially harmful chemicals, and safety goggles to shield your eyes from splashes or fumes. Safety should be your top priority throughout this process.
Step 2: Test a small area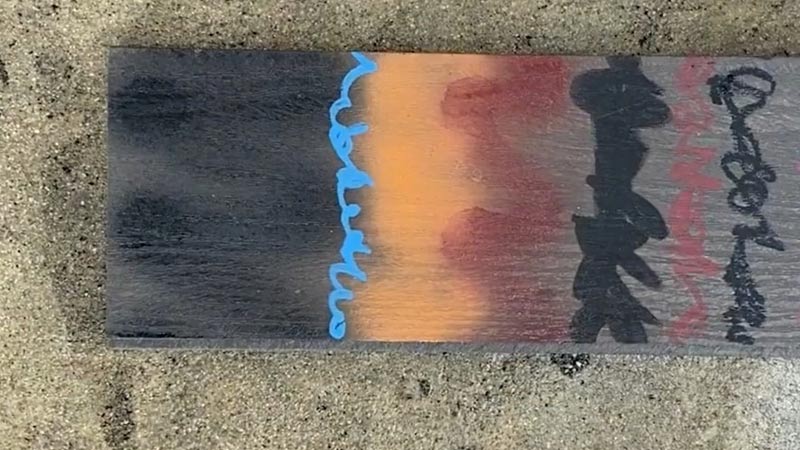 Select an inconspicuous spot on the plastic surface and apply a small amount of your chosen solvent (isopropyl alcohol in most cases).
Allow it to sit for a few minutes, then gently rub the area with a soft cloth. Examine the test area for any signs of damage or discoloration. If the plastic remains intact and unaltered, you can proceed with confidence.
Step 3: Use isopropyl alcohol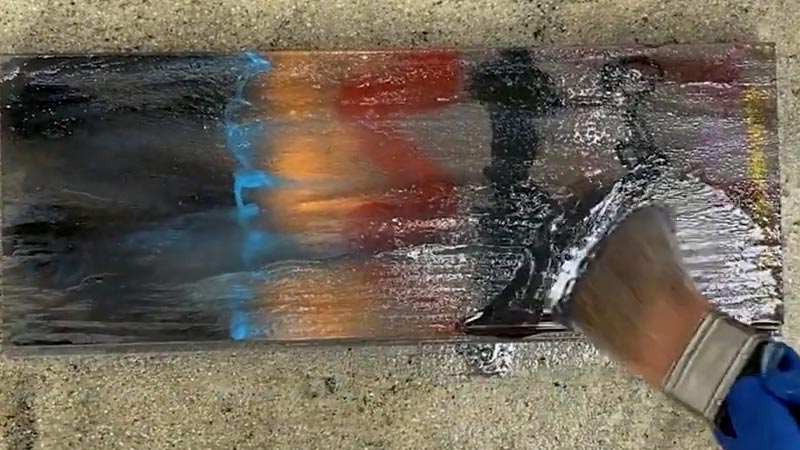 Drench a clean, lint-free cloth or sponge with isopropyl alcohol. Begin gently rubbing the graffiti in circular motions. Avoid excessive pressure, as it may damage the plastic.
Continue this process until you notice the graffiti starting to dissolve and lift from the plastic. This may take some time and patience, especially for older or stubborn graffiti.
Step 4: Plastic scraper
If the graffiti doesn't come off easily with isopropyl alcohol alone, employ a plastic scraper or an old credit card.
Hold the scraper at a slight angle to the plastic's surface and use it to gently lift the graffiti. Make sure to scrape in the same direction as the plastic's grain or texture to minimize the risk of creating new scratches.
Step 5: Repeat as needed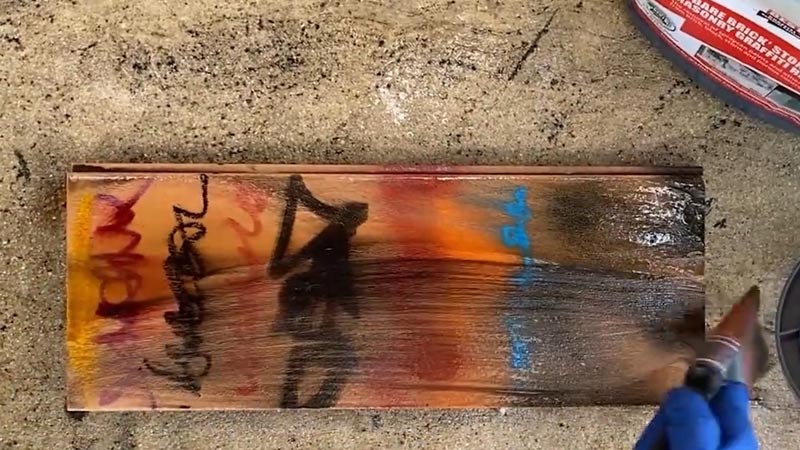 Depending on the graffiti's type and age, you may need to repeat steps 3 and 4 multiple times. Be patient and persistent. Avoid rushing the process, as forcing the removal can result in damage to the plastic.
Step 6: Use acetone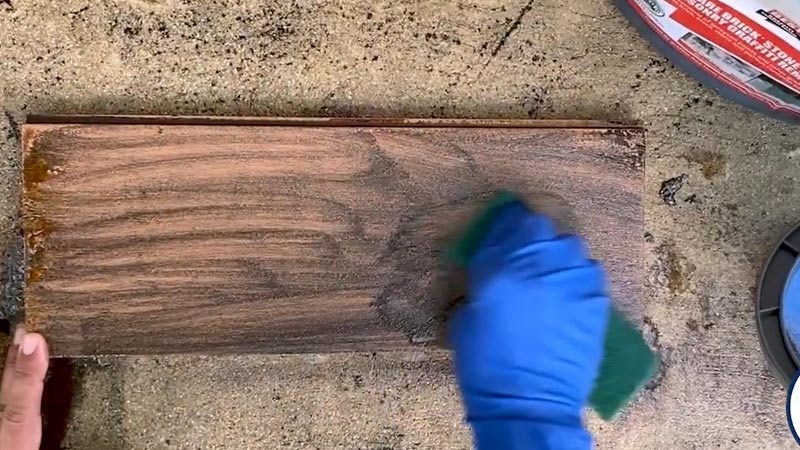 If isopropyl alcohol doesn't effectively remove the graffiti, you can try acetone, but do so with caution.
Apply a small amount of acetone to a cloth and gently rub the graffiti. Remember to perform a test on an inconspicuous area first to ensure the acetone won't harm the plastic. Immediately rinse the treated area with clean water after using acetone.
Step 7: Clean and rinse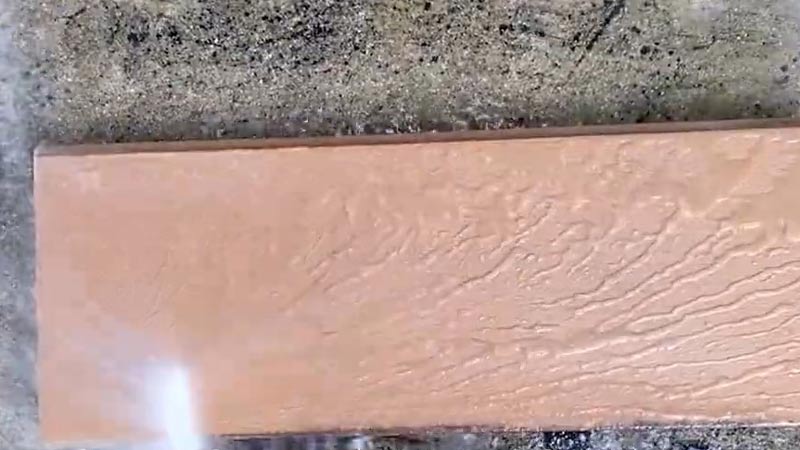 After successfully removing the graffiti, clean the entire plastic surface with a mild soap and water solution.
This step is essential to remove any remaining solvent residue and ensure the plastic is clean and safe for further use. Rinse the plastic thoroughly with clean water to eliminate any soap residue.
Step 8: Dry and inspect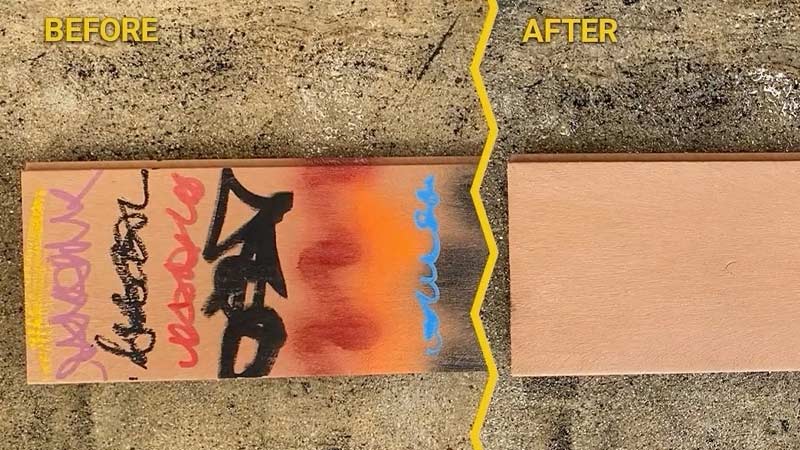 Allow the plastic to air dry or gently pat it dry with a clean, dry cloth. Once the surface is dry, carefully inspect it to ensure all traces of graffiti have been completely removed. Look for any remaining marks or discolorations.
Step 9: Apply a protective coating
Depending on the type of plastic and its intended use, you may choose to apply a plastic-specific protective coating or wax to the surface.
This can help prevent future graffiti from adhering as easily and make future removal easier.
Graffiti Removers that Can Remove Graffiti From Plastic
There are various types of graffiti removers available for removing graffiti from plastic surfaces.
Here are some graffiti removers for plastic:
Solvent-Based Graffiti Removers
These removers are known for their effectiveness in removing a wide range of graffiti types, including spray paint, permanent markers, and more.
They contain strong solvents that break down the graffiti's paint or ink, making it easier to wipe away.
However, they should be used cautiously on plastics, as some solvents may react with certain plastic types, causing damage or discoloration.
Always test in an inconspicuous area before applying solvent-based removers to the entire plastic surface.
Bio-Based Graffiti Removers
These eco-friendly options are gaining popularity due to their biodegradable ingredients, which are less harmful to the environment.
While they may require more time and effort to remove graffiti compared to solvent-based removers, they are a safer choice for both the user and the planet.
Gel Graffiti Removers
Gel-based removers are thicker and can be especially useful for vertical surfaces where other liquid removers may run or drip.
They offer better control during application and reduce the risk of spreading graffiti stains. Gel removers are available in both solvent-based and bio-based formulations.
Aerosol Graffiti Removers
These spray-can removers provide convenience for applying the remover precisely to graffiti-covered areas.
They are often solvent-based and should be used in well-ventilated areas or outdoors due to the aerosol propellants. Care should be taken to avoid inhaling fumes or overspraying.
Paint-Over Graffiti Removers
These removers work by encapsulating the graffiti, allowing you to paint over it. They are especially useful when you want to preserve the original surface, as they create a barrier that prevents the graffiti from bleeding through the new paint.
Citrus-Based Graffiti Removers
Made from natural citrus extracts, these removers are considered safer alternatives to traditional solvent-based options.
They are effective against various graffiti types and offer a more pleasant odor compared to some chemical solvents.
Soy-Based Graffiti Removers
Soy-based removers utilize soybean oil derivatives to break down graffiti materials. They are eco-friendly and less harsh on surfaces, including plastics. Soy-based removers are often chosen for their biodegradability and low environmental impact.
Surface-Specific Graffiti Removers
Some removers are specially formulated for specific surfaces, including plastics. These products are designed to be gentle on the targeted surface while effectively removing graffiti. They can be particularly useful when dealing with delicate plastic materials.
Anti-Graffiti Coatings
While not removal solutions per se, anti-graffiti coatings create a protective barrier on surfaces, including plastic.
They make it easier to remove graffiti in the future by preventing it from bonding tightly to the surface.
These coatings can be an excellent long-term strategy for graffiti prevention and maintenance.
Commercial Graffiti Remover
Commercial graffiti removers are specialized products designed for effectively and efficiently removing graffiti from various surfaces.
These products are commonly used by businesses, property managers, municipalities, and professional graffiti removal services.
Here are some key features and considerations related to commercial graffiti removers:
Formulation
Commercial graffiti removers are formulated to tackle a wide range of graffiti mediums, including spray paint, markers, ink, and adhesives.
They often contain powerful solvents or other active ingredients that break down and dissolve the graffiti materials.
Surface Compatibility
Most commercial removers are versatile and can be used on various surfaces, including concrete, brick, wood, metal, plastic, glass, and more.
However, it's crucial to select the appropriate product based on the specific surface to avoid damage or discoloration.
Safety Precautions
Commercial graffiti removers can contain strong chemicals, so it's essential to follow safety guidelines.
Wear protective gear, including gloves and safety goggles, when using these products. Additionally, ensure proper ventilation when working in enclosed spaces.
Application Methods
These removers are typically available in liquid or gel forms. Liquid formulations are suitable for applying with a cloth or sponge, while gels provide better adherence, making them useful for vertical surfaces.
Some commercial removers also come in aerosol spray cans for precision application.
Dwell Time
Graffiti removers require a specific amount of time, known as dwell time, to break down the graffiti materials effectively.
Follow the manufacturer's instructions to allow the remover to work for the recommended duration.
Scrubbing and Scraping
After applying the remover, gentle scrubbing with a cloth or sponge is often required to remove the softened graffiti.
For stubborn graffiti or textured surfaces, a plastic scraper or brush may be used. Always follow the direction of the surface's grain or texture to avoid damage.
Rinsing
Once the graffiti is removed, rinse the treated area thoroughly with clean water to remove any residue from the graffiti remover. Proper rinsing helps prevent any potential damage to the surface and ensures a clean finish.
Safety Data Sheets (SDS)
Commercial graffiti remover products typically come with Safety Data Sheets (SDS) that provide detailed information on their chemical composition, safe handling, and disposal guidelines. It's essential to read and understand these sheets before use.
Environmental Considerations
Many commercial graffiti removers contain chemicals that may have environmental impacts. Some eco-friendly and biodegradable graffiti removers are available as more environmentally responsible alternatives.
Storage
Store commercial graffiti removers in a cool, dry place and away from direct sunlight or extreme temperatures.
Ensure that the product remains sealed and the container is tightly closed to prevent evaporation or leakage.
Local Regulations
Be aware of local regulations regarding the use and disposal of graffiti removers. Some areas may have specific guidelines or restrictions on certain chemicals or disposal methods.
How to Clean Up Graffiti
Cleaning up graffiti can be a challenging task, but it's important to address it promptly to maintain the appearance of your property or community.
Here's a step-by-step guide on how to clean up graffiti effectively:
Materials You'll Need:
Protective Gear
Graffiti Remover
Clean Cloth or Sponge
Plastic Scraper or Brush
Bucket of Water
Pressure Washer
Step-by-Step Guide:
Safety First
Before you even approach the graffiti, prioritize your safety. Begin by putting on the necessary protective gear, including chemical-resistant gloves and safety goggles.
Graffiti removal often involves the use of chemicals, and these precautions will shield your skin and eyes from potential contact with harmful substances.
Assess the Surface
Take a close look at the graffiti to understand the specific challenges you'll face. Note the type of surface it's on, whether it's concrete, brick, wood, metal, plastic, or another material.
Additionally, identify the type of graffiti medium used – common mediums include spray paint, markers, ink, or even adhesive stickers. This assessment will help you determine the best approach and products for removal.
Choose the Right Graffiti Remover
Graffiti removers come in various formulations, each suited to different surfaces and graffiti types. Read the product labels carefully to find one that matches both the surface and the graffiti medium.
Solvent-based removers are versatile but can be harsh, while bio-based or eco-friendly options may be gentler on certain surfaces.
Test a Small Area
It's crucial to perform a test in an inconspicuous area before applying any graffiti remover to the entire surface. Choose a spot that's not immediately visible and follow the product's instructions precisely.
Allow the test area to dry, and inspect it for any signs of damage, discoloration, or adverse reactions. This step ensures that the remover is safe to use on the entire surface and won't cause unintended harm.
Apply Graffiti Remover
Once you've confirmed the safety of the graffiti remover through your test, begin applying it to the affected area according to the product's guidelines. Use a cloth or sponge to generously coat the graffiti, ensuring full coverage.
Allow the remover to sit for the recommended amount of time, typically a few minutes. This dwell time is crucial for the solvent to break down the graffiti and make removal easier.
Scrub Gently
With the graffiti remover having had time to work its magic, take a soft cloth or sponge and gently scrub the graffiti in a circular motion. The aim is to dislodge the softened graffiti without damaging the underlying surface.
Avoid applying excessive pressure, especially when dealing with delicate surfaces like plastic or painted walls. Gentle, consistent motions are key to effective and safe removal.
Use a Plastic Scraper
In cases where the graffiti is particularly stubborn or textured, consider using a plastic scraper or brush. These tools provide a bit more leverage for removing resistant graffiti.
Importantly, ensure that the scraper or brush itself is made of plastic to prevent any inadvertent surface scratching. Always follow the direction of the surface grain or texture to minimize the risk of damage.
Rinse with Water
After successfully removing the graffiti, it's time to clean the area. Rinse the treated spot thoroughly with clean water. A bucket of water and a fresh cloth or sponge can help remove any remaining graffiti remover residue.
This step is crucial to ensure that no chemicals or residue are left behind, which could potentially damage the surface or become an eyesore.
Repeat as Necessary
Depending on the type of graffiti, the surface material, and the stubbornness of the graffiti, you may need to repeat steps 5-8 multiple times.
Patience and persistence are essential in achieving complete graffiti removal. Keep assessing your progress and repeating the process until all traces of graffiti are gone.
Pressure Washer
For larger areas or graffiti on surfaces like concrete or brick, a pressure washer can be a valuable tool. Make sure to adjust the pressure settings appropriately to avoid causing damage to the surface.
Pressure washing can be particularly effective when used in conjunction with a suitable graffiti remover, as it helps dislodge and wash away graffiti more efficiently. Always follow the manufacturer's guidelines for your pressure washer.
Dispose of Waste Properly
Proper disposal of waste generated during graffiti removal is essential. Ensure that any used cloths, sponges, or waste materials that contain graffiti residue or chemicals are disposed of in accordance with local regulations.
Some graffiti removers and related materials may be classified as hazardous waste, so it's crucial to follow proper disposal guidelines to protect the environment and comply with local laws.
Prevent Future Graffit
While you've successfully removed the existing graffiti, it's wise to take steps to prevent future incidents:
Anti-Graffiti Coatings or Films: Consider applying anti-graffiti coatings or films to the surface that was targeted by graffiti. These protective layers create a barrier that makes it more difficult for graffiti to adhere to the surface. Furthermore, they simplify future removal efforts, as graffiti tends to come off more easily from treated surfaces.
Community Engagement: Encourage community involvement in graffiti prevention efforts. Raise awareness about the impact of graffiti vandalism and educate residents about reporting incidents to local authorities promptly. Engaging the community can lead to increased vigilance and quicker responses to graffiti, discouraging vandals.
Local Authorities: Report graffiti incidents to local authorities, such as the city or municipal government. They may have programs or resources in place to address graffiti and track patterns of vandalism. Timely reporting can also lead to faster cleanup and potentially deter vandals.
FAQS
Is there a specific type of plastic that's more resistant to graffiti?
While some plastics are more resistant to graffiti due to their smoother surfaces, there's no entirely graffiti-proof plastic.
Can I use a pressure washer to remove graffiti from plastic?
It's generally not recommended to use a pressure washer on plastic, as the high pressure can cause damage.
Are there eco-friendly graffiti removal options for plastic?
Yes, there are environmentally friendly graffiti removers available that use biodegradable ingredients and less harmful chemicals.
Can I repaint or cover up the graffiti on plastic instead of removing it?
While repainting or covering up graffiti is an option, it's often better to remove it completely, as it can affect the adherence and appearance of the new paint.
Does the temperature or weather conditions affect graffiti removal from plastic?
Yes, extreme temperatures can impact the effectiveness of solvents and may cause the plastic to expand or contract, affecting the removal process.
To Recap
Effectively removing graffiti from plastic surfaces demands patience, the right tools, and a methodical approach.
This process, outlined in our comprehensive guide, underscores the importance of prioritizing safety, testing cleaning solutions, and employing gentle techniques to avoid damaging the plastic.
Whether you're dealing with minor tags or stubborn graffiti marks, the steps provided empower you to restore the plastic to its original condition.
Furthermore, exploring eco-friendly options and preventative measures such as protective coatings can help mitigate future graffiti incidents.
Ultimately, the ability to successfully remove graffiti from plastic not only restores aesthetics but also upholds the integrity of the affected surfaces, ensuring they remain clean and resilient.