In the intricate art of quilting, the term "batting" represents the concealed yet essential core of every quilt. Batting is the layer nestled between the quilt's decorative top and its backing fabric, a seemingly unremarkable component that plays a pivotal role in shaping the quilt's character.
This unassuming layer serves multiple vital purposes, from providing insulation and warmth to enhancing the quilt's appearance and comfort. It adds depth and structure, preventing the quilt from losing its shape over time.
Moreover, the choice of batting material can influence the quilt's texture and aesthetics, making it a key element for quilters to consider. In this exploration of what batting is in quilting, we delve into its myriad functions, shedding light on its significance in crafting quilts that are both visually captivating and delightfully cozy.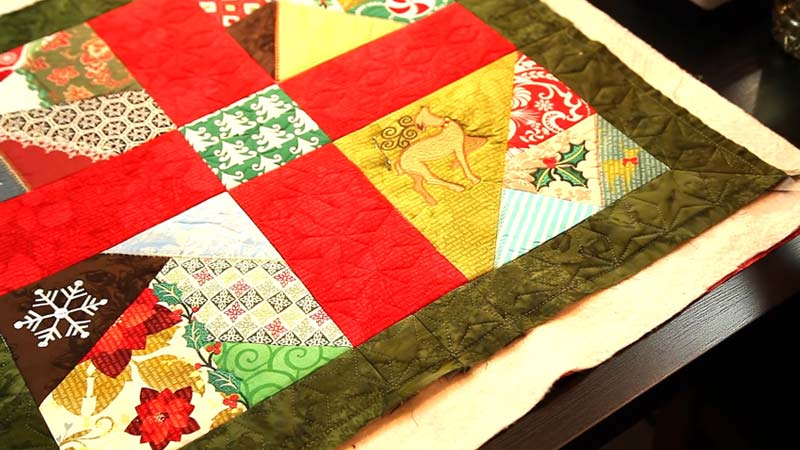 What is Batting in Quilting?
In quilting, batting refers to the central layer of material sandwiched between the quilt's top and bottom fabric layers. This layer serves multiple crucial purposes in quilt-making.
Firstly, it provides insulation and warmth to the quilt, making it suitable for various climates. Secondly, batting adds thickness and loft to the quilt, influencing its appearance and texture, with choices ranging from flat to plush.
Additionally, it imparts structural support, ensuring the quilt maintains its desired shape and form. The choice of batting material can impact the overall comfort of the quilt.
It also plays a vital role in aesthetics, influencing the quilt's visual appeal. Furthermore, batting allows for secure quilting and stitching, contributing to the quilt's durability.
Lastly, it may assist in sound absorption and can act as a protective layer for delicate or heirloom quilts. The type of batting chosen significantly influences the final look, feel, and functionality of the quilt.
What is the Purpose of Batting in Quilting?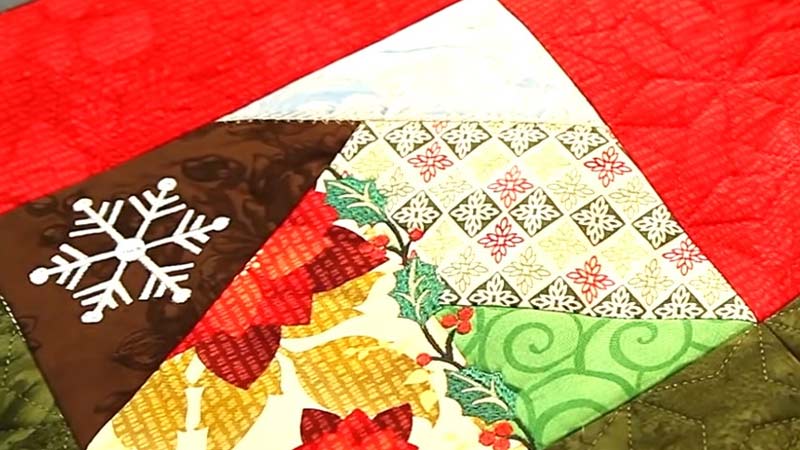 The purpose of batting in quilting is multifaceted, and it plays a crucial role in the creation of quilts. Batting is the middle layer of material sandwiched between the top and bottom layers of fabric in a quilt.
Its primary functions and purposes in quilting include:
Warmth and Insulation
One of the foremost purposes of batting is to provide warmth and insulation to a quilt. Batting serves as a thermal barrier that traps heat, making the quilt cozy and comfortable to use during colder seasons or in cooler environments.
This insulating layer helps retain body heat, ensuring that the quilt keeps you warm and snug.
Thickness and Loft
Batting adds thickness and loft to the quilt, giving it a sense of volume and dimension. The loft of the batting can vary depending on the type chosen, allowing quilters to achieve their desired quilt thickness.
High loft batting creates a lofty, puffy appearance, while low loft batting results in a flatter, sleeker look.
Structure and Stability
Another key purpose of batting is to provide structure and stability to the quilt. It prevents the quilt from feeling limp or sagging, helping it maintain its shape over time.
This structural support ensures that the quilt drapes nicely and has a well-defined form, contributing to its overall visual appeal.
Comfort
Batting enhances the comfort of a quilt, making it more inviting to use. The type of batting selected can influence the quilt's softness and texture, providing a comfortable and cozy surface for snuggling or resting.
This added comfort is especially important for quilts used on beds or as throws.
Aesthetics
Batting contributes to the aesthetics of the quilt. Its texture and loft can influence the overall appearance and design of the quilt. The batting's texture may enhance the quilting patterns and motifs, adding an artistic dimension to the finished piece.
A quilt's unique visual appeal often stems from the choice of batting.
Quilting and Stitching Support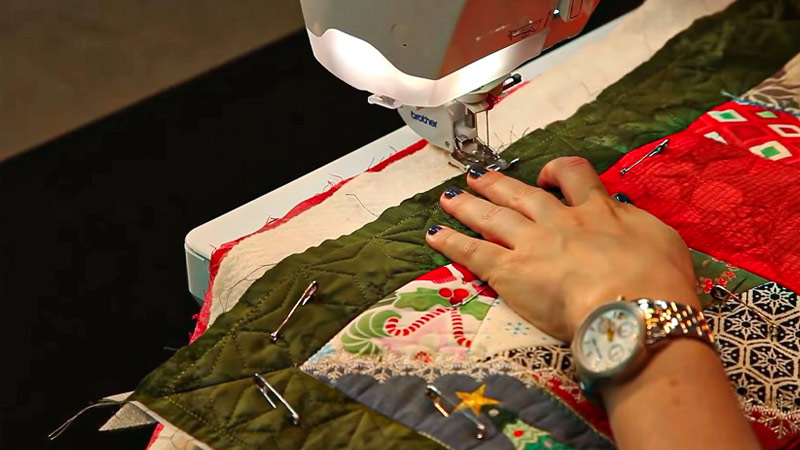 Batting acts as a crucial layer between the quilt top and backing, allowing for quilting and stitching to hold the layers together securely. It provides the necessary thickness and structure for quilting stitches to be evenly distributed, ensuring that the quilt remains intact and durable over time.
Sound and Acoustics
In certain scenarios, quilts with batting can contribute to sound absorption and improved acoustics in a room. Their layered construction can help reduce echoing and noise levels, making them functional beyond their decorative role.
Protection
Batting can also serve as a protective layer for quilts, especially delicate or heirloom pieces. It shields the quilt's top layer from potential damage or wear, providing an extra level of care and preservation.
What Are the Types of Batting for Quilting?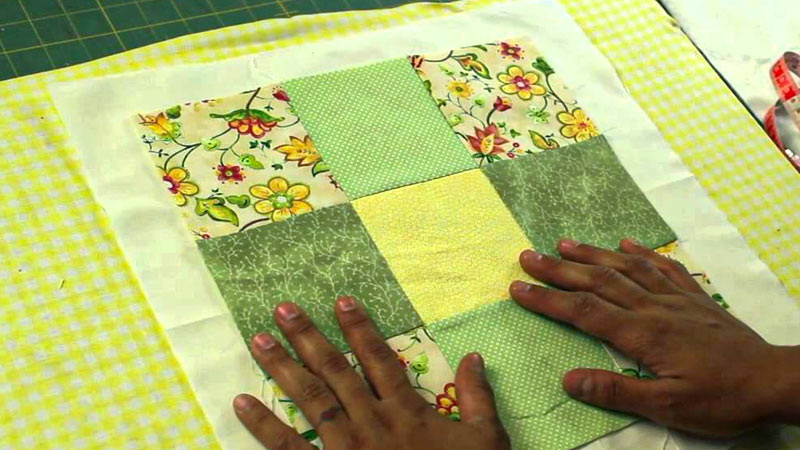 There are various types of batting available for quilting, each with its own set of characteristics and properties that can affect the final outcome of your quilt.
The choice of batting is an essential consideration for quilters, as it determines the quilt's warmth, loft, texture, and overall feel.
Here are some common types of batting for quilting:
Cotton Batting
This is made from 100% natural cotton fibers. It is soft, breathable, and has a traditional, classic appearance. Cotton batting can give your quilt a slightly wrinkled, antique look after washing.
It's ideal for both hand and machine quilting.
Polyester Batting
Polyester batting is affordable and lightweight. It retains its shape well and doesn't shrink, making it suitable for quilts that require minimal shrinkage.
However, it can shift if not densely quilted, so it's important to secure it properly during quilting.
Wool Batting
Wool batting is warm, lightweight, and offers excellent insulation. It provides a luxurious, puffy texture to quilts and is known for its exceptional warmth.
Wool batting can be more expensive but is well-suited for both hand and machine quilting.
Bamboo Batting
Bamboo batting is an eco-friendly option made from renewable bamboo fibers. It is naturally antibacterial, breathable, and moisture-wicking, making it suitable for quilts that need these properties.
Bamboo batting is soft and has a smooth texture.
Silk Batting
Silk batting is known for its lightweight, luxurious feel. It provides a smooth, silky texture and drapes beautifully. It is often more expensive than other types of batting and may require careful handling during quilting.
Blend Batting
Blend batting combines different fibers, such as cotton and polyester or cotton and bamboo, to achieve a balance of characteristics. For example, a cotton-polyester blend might offer the softness of cotton with the stability of polyester.
High Loft Batting
High loft batting is thicker and fluffier, providing a lofty, plush appearance to the quilt. It's ideal for achieving a comforter-like finish and extra warmth.
Low Loft Batting
Low-loft batting is thinner and less bulky, making it easier to work with. It is well-suited for quilts where a flatter, more streamlined appearance is desired.
Fusible Batting
Some batting comes with a fusible backing, allowing it to be ironed onto the quilt top. This eliminates the need for basting and can make the quilting process faster and more convenient.
How to Choose the Right Batting for a Quilt?
Choosing the right batting for your quilt is a crucial step in the quilting process. The type of batting you select can greatly impact the look, feel, and durability of your quilt.
Here's a guide to help you choose the perfect batting for your project:
Determine Your Fiber Type
The first step in choosing the right quilt batting is to consider the type of fiber you want to use. Each fiber has its unique characteristics that impact the quilt's feel and performance.
For a traditional, soft quilt, you might opt for 100% natural cotton batting, but be aware that it can shrink after washing. If you're on a budget, polyester batting is a lightweight and affordable option, although it may shift during quilting.
Wool batting offers warmth and loft, making it ideal for cozy quilts, but it tends to be more expensive.
Decide on Loft Preference
Loft refers to the thickness or puffiness of the batting, and your choice should align with your desired quilt appearance. Low loft batting is thin and less bulky, suitable for quilts that need a flatter, sleeker finish.
High loft batting, on the other hand, is thicker and provides a more pronounced, comforter-like texture, offering extra warmth and dimension. Your project's aesthetic will guide you in selecting the appropriate loft.
Consider Quilting Distance
Think about your quilting plans when choosing batting. If you intend to quilt closely with narrow spacing between lines, low-loft batting is your best bet.
This minimizes the risk of bunching or shifting during the quilting process. Conversely, for wider spacing between quilting lines, high-loft batting can create a plush appearance without any issues.
Assess Washability
Evaluate how often you anticipate washing your quilt. Cotton batting is known to shrink after washing, which can impart a charming, vintage appeal with a puckered look.
On the other hand, polyester batting doesn't shrink but can melt if exposed to high heat. Your laundering habits should align with your choice to maintain the quilt's appearance.
Address Allergies
If you or the intended recipient of the quilt have allergies, it's essential to consider hypoallergenic options. Batting made from bamboo or silk is less likely to trigger allergic reactions while providing a soft, luxurious feel, ensuring both comfort and health.
Special Considerations
Take into account any special considerations, such as environmental impact and budget constraints. If sustainability is a priority, explore environmentally friendly batting options made from renewable resources.
Additionally, consider your budget, as some materials like silk or high-quality wool can be more expensive but may be worth the investment for certain projects.
Project Goals
Consider the intended use of the quilt. If it's meant to be a decorative wall hanging, you may have different batting needs compared to a quilt intended for daily use on a bed.
The purpose of the quilt should influence your choice of batting to ensure it meets your specific requirements.
Trust Your Personal Preference
Ultimately, let your personal preferences and creative vision guide your decision. Your choice of batting should align with the aesthetic you want to achieve in your quilt.
Don't be afraid to experiment and choose the batting that feels right for your project, as it will contribute to the quilt's unique character and quality.
FAQs
Can I use multiple types of batting in a single quilt?
Yes, you can use multiple types of batting in a quilt, creating unique effects. This is often called "layering batting." Combining, for example, cotton for its softness with wool for warmth can yield interesting results.
Just ensure the layers are securely basted.
Are there organic or eco-friendly batting options for quilting?
Yes, many eco-friendly batting options are available, made from materials like organic cotton, bamboo, or recycled fibers. These choices prioritize sustainability and environmental impact.
Can I quilt without batting?
While it's possible to create a quilt without batting, it will lack the warmth, loft, and structure that batting provides. Quilts without batting are often called "summer quilts" and are more like lightweight coverlets.
How do I care for a quilt with batting?
Batting care depends on the type used. Read the manufacturer's instructions for washing and drying recommendations. Generally, quilts with natural fibers may shrink, so use gentle cycles and low heat settings.
Can I use old blankets as batting for quilts?
Yes, you can repurpose old blankets as batting if they're clean and in good condition. This can be a cost-effective and sustainable way to create quilts with a vintage feel.
To Recap
Batting in quilting, often referred to as the hidden heart of a quilt, is an indispensable element that infuses life, warmth, and structure into these textile masterpieces.
This unassuming layer, nestled between the quilt top and backing, serves a multitude of vital functions. From providing insulation and comfort to influencing the quilt's appearance and durability, batting is the unsung hero of the quilting world.
It adds dimension and loft, giving quilts their distinct texture, and ensures they maintain their shape over time. The choice of batting material is a nuanced decision that can profoundly impact the quilt's final form, making it a crucial consideration for quilters.
Ultimately, it is the batting that transforms a collection of fabric pieces into a functional work of art, encapsulating both creativity and comfort in every stitch.