Handmade quilts, woven with artistry and tradition, bear a richness that extends beyond mere fabric. The question of why these exquisite creations command a substantial price lures us into a realm where craftsmanship, history, and personal narratives intertwine.
Delving into the layers of labor, skill, and passion that form each quilt unveils a tapestry of reasons. These handcrafted masterpieces transcend functionality, embodying the spirit of their makers and the stories they carry.
As we unravel the threads of this intricate puzzle, we uncover a deeper appreciation for the artistry and dedication that infuse handmade quilts with a value that transcends the tangible, making them truly priceless.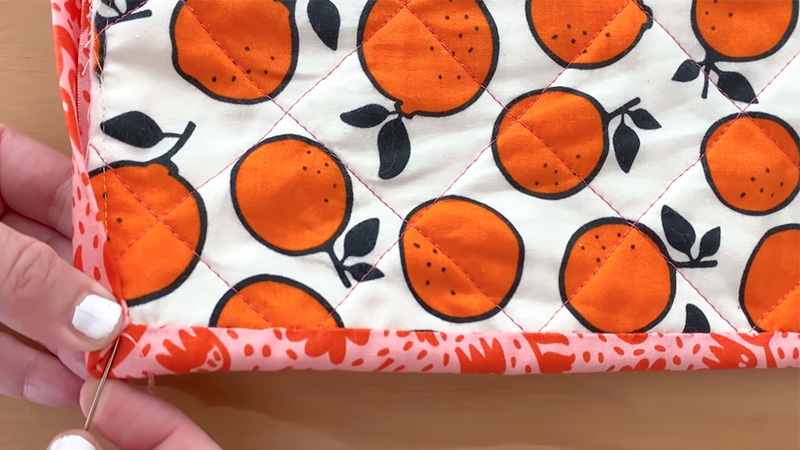 What is the History of Quilting?
The history of quilting is a tale woven through time, encompassing cultures, craftsmanship, and creativity. At its heart, quilting is the art of stitching together layers of fabric to create a thicker, often padded, textile.
Its origins are deeply rooted in human ingenuity and the need for both practicality and beauty.
Ancient Beginnings
The art of quilting can be traced back to ancient civilizations. In Egypt, a linen vest quilted with intricate patterns was discovered in a pharaoh's tomb, dating back to around 3400 BCE.
Similarly, evidence of quilted textiles exists in China, India, and the Middle East from as early as 1000 BCE. These early quilts served practical purposes, offering warmth and protection.
Functional Beauty in Cultures
In various cultures, quilting emerged as a way to combine utility with aesthetics. In medieval Europe, quilting adorned clothing, armor, and tapestries.
The renowned Bayeux Tapestry, depicting historic events in intricate quilting, stands as a testament to the artistry and storytelling capacity of quilting.
Pioneer Necessity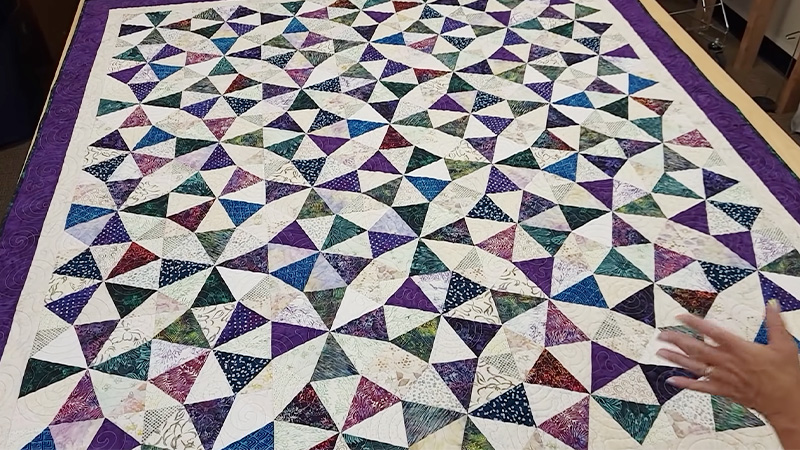 As the New World beckoned European settlers, quilting journeyed across the seas. In colonial America, quilts became essential for survival in harsh climates.
Women repurposed materials into quilts, showcasing resourcefulness and resilience. These quilts carried stories of survival, endurance, and adaptation.
The Social Stitch
The 19th century witnessed the evolution of quilting into a communal activity. Quilting bees gathered women together, fostering bonds and creativity.
Quilts from this era served as tokens of friendship, commemorating weddings, births, and other significant milestones. Each stitch intertwined relationships and history.
Westward Expansion and Innovation
The westward march of civilization brought with it new opportunities for quiltmaking. Advances in tools and fabrics expanded the creative horizons of quilters.
The innovation of the sewing machine and the rotary cutter transformed the process, allowing for intricate designs and greater efficiency.
From Necessity to Artistry
In the late 20th century, quilting experienced a renaissance. No longer confined to mere practicality, quilts became expressions of individuality and creativity.
Quilters embraced diverse styles, experimenting with colors, patterns, and techniques. Art quilts emerged as a fusion of traditional craftsmanship and contemporary art.
Continuing Legacy
Today, quilting remains a vibrant and evolving art form. From the warmth of traditional quilts to the avant-garde designs of modern quilters, the craft continues to captivate.
Quilts now serve as canvases for personal stories, cultural narratives, and social commentary.
Why Do Handmade Quilts Cost So Much?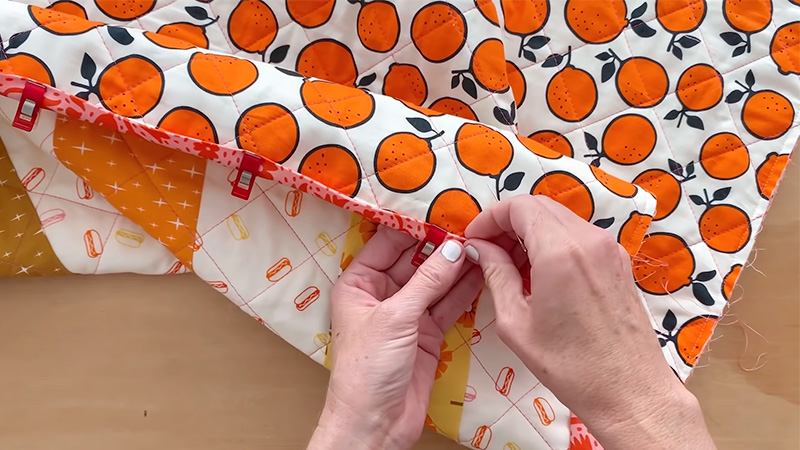 Handmade quilts cost more than machine-made ones due to several factors that contribute to their higher price.
Here are some reasons why handmade quilts are more expensive:
Labor and Skill
The process of crafting a handmade quilt is labor-intensive and demands a high level of skill. Quilters invest countless hours selecting fabrics, cutting intricate pieces, meticulously sewing them together, and hand-quilting every layer.
This dedication to detail requires a level of expertise that comes with experience, and this skilled labor is reflected in the higher cost.
Artisanal Expertise
Handmade quilts are more than just functional bedding; they are works of art. Each quilt is a testament to the artisan's creativity and mastery, representing a blend of traditional techniques and contemporary design.
The ability to create complex patterns, harmonious color combinations, and precise stitching is a skill that takes years to hone.
Customization and Uniqueness
Unlike mass-produced quilts, handmade ones offer a level of customization and uniqueness that resonates with buyers. Quilters can tailor designs, sizes, and color schemes to meet individual preferences, resulting in a one-of-a-kind creation that holds sentimental value for its owner.
Quality Materials
Handmade quilts often employ high-quality fabrics and materials that not only enhance their aesthetic appeal but also ensure their longevity. The use of premium materials adds to the overall cost of the quilt, as these components contribute to its durability and tactile pleasure.
Attention to Detail
A distinguishing hallmark of handmade quilts is their meticulous attention to detail. Each stitch is carefully placed, and every element is thoughtfully considered to create a visually striking and structurally sound quilt.
This commitment to precision elevates the quilt's overall quality and justifies the higher price.
Time-intensive Creation
Crafting a handmade quilt is a patient and time-intensive process. Quilters invest substantial time and effort in every step, from conceptualizing the design to sewing and quilting the layers.
The dedication and craftsmanship imbued in every stitch contribute to the quilt's elevated value.
Emotional Connection
Buyers of handmade quilts often form a personal and emotional connection to the item. Knowing that an artisan poured their heart and soul into creating the quilt adds an intangible value that transcends mere utility.
Limited Production
Handmade quilts are not mass-produced; they are products of limited production runs or even singular creations. This exclusivity adds to their allure and justifies the higher price for those seeking unique and rare pieces.
Legacy and Longevity
Handmade quilts are built to withstand the test of time, both in terms of durability and design. They can be cherished heirlooms passed down through generations, making them an investment with enduring value.
Artistic Expression
Crafting a handmade quilt is an artistic endeavor that allows quilters to express their creativity and individuality. These quilts are an intersection of function and artistic expression, merging the practicality of bedding with the aesthetics of art.
What is the Average Price of a Handmade Quilt?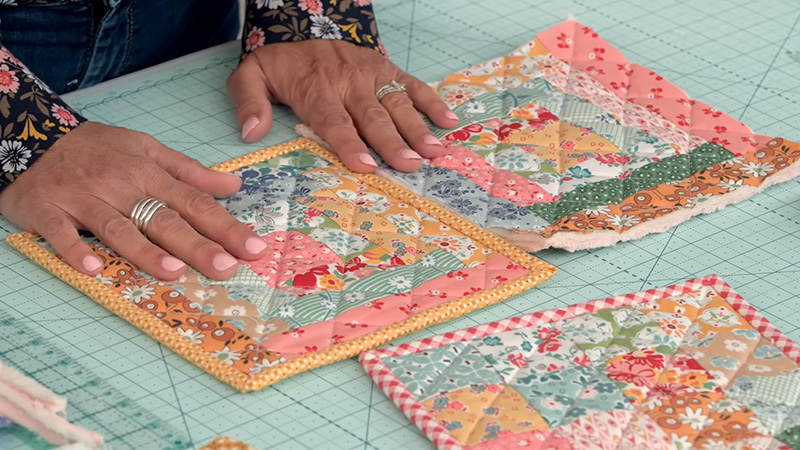 The average price of a handmade quilt varies based on factors like size, design complexity, materials, and craftsmanship. Quilts are not just bedding; they're crafted works of art, reflecting skill, time, and individuality, which collectively influence their cost.
Here are some general guidelines for average prices based on different sizes:
Throw-size quilt (approximately 60"x60"): $150 – $500
Baby quilt (30"x40" to 36"x52"): $75 – $300
Twin quilt (70"x90"): $200 – $800
Full/Double quilt (80"x90"): $300 – $1,000
Queen quilt (90"x90" to 100"x100"): $400 – $1,500
King quilt (100"x100" to 120"x120"): $500 – $2,000 or more
What Factors Contribute to the Cost of a Handmade Quilt?
The cost of a handmade quilt is influenced by a multitude of factors that collectively reflect the craftsmanship, time, materials, and artistry invested in its creation.
These factors contribute to the unique value and appeal of handmade quilts.
Here are the key elements that contribute to the cost of a handmade quilt:
Size
The dimensions of the quilt play a significant role in determining its cost. Larger quilts require more fabric and additional work, contributing to a higher price.
Complexity of Design
The intricacy of the quilt's design affects the cost. Elaborate patterns and intricate details require more time and skill, which can translate to a higher price tag.
Materials Used
The quality of materials used directly impacts the cost. High-quality fabrics, batting, and threads not only enhance the quilt's appearance but also contribute to its durability and overall value.
Skill and Expertise
The skill level of the quilter is a crucial factor. Experienced quilters with advanced techniques and a keen eye for detail often command higher prices due to the superior quality of their work.
Labor and Time
Handmade quilts are labor-intensive projects that demand a substantial investment of time. The hours spent cutting, piecing, quilting, and finishing each quilt are reflected in the final cost.
Customization
Quilts tailored to specific preferences or customized to match a particular theme or color scheme require additional design work, which can increase the overall cost.
Quilting Technique
The method of quilting—whether hand-quilting, machine-quilting, or a combination—can influence the cost. Hand-quilting, known for its meticulous detail, often comes at a premium due to the time and skill required.
Artistic Value
Quilts that showcase artistic creativity, original designs, and unique fabric choices can command higher prices. Buyers are willing to pay for pieces that are not just functional but also serve as works of art.
Emotional Connection
Handmade quilts often carry emotional significance for both the maker and the buyer. The sentimental value associated with these quilts can contribute to their higher cost.
Market Demand
The demand for a specific quilter's work or a particular style can impact pricing. High demand may lead to slightly higher prices.
Geographical Location
The cost of living in the quilter's area can affect pricing. Quilters in regions with higher living costs may need to adjust their prices accordingly.
Finishing Details
The effort invested in finishing touches, such as binding, edging, and embellishments, can influence the final cost.
Uniqueness
Quilts with distinctive, one-of-a-kind designs or patterns often command higher prices due to their exclusivity.
Quilter's Reputation
Established quilters with a strong reputation and recognizable style may set their prices higher due to their expertise and brand recognition.
What Are Some Popular Quilt Designs?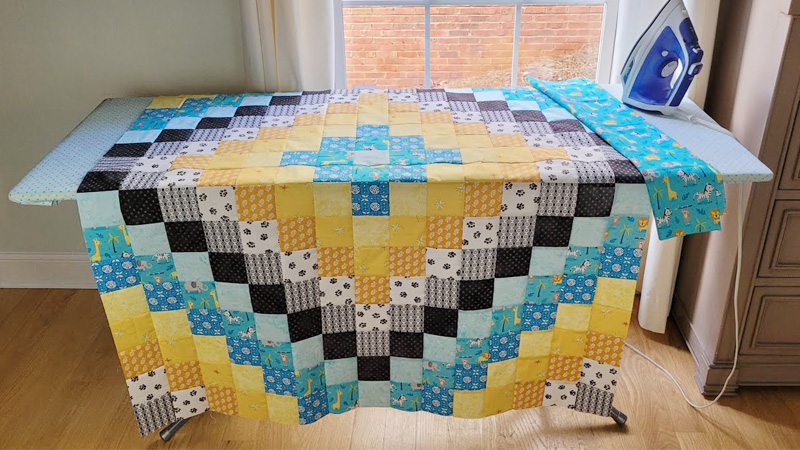 Quilt designs are an artful fusion of tradition and creativity. From the timeless Log Cabin and Double Wedding Ring to the dynamic Flying Geese and modern aesthetics, each design tells a unique story.
Discover the captivating world of quilting, where patterns come alive with color, history, and personal expression.
Here are some popular quilt designs that have captured the hearts of quilters and enthusiasts:
Log Cabin
A quilt design with a storied history, the Log Cabin pattern features strips of fabric arranged around a central square, symbolizing the heart of a home.
It's one of the most recognized and versatile designs, often associated with warmth and comfort.
Double Wedding Ring
This intricate design symbolizes the union of two people in marriage. Interlocking rings create a mesmerizing effect, and while it's known for its complexity, the end result is a stunning representation of love and unity.
Nine Patch
The Nine Patch quilt design is a timeless classic. It consists of nine squares of fabric arranged in a checkerboard pattern. Simple yet versatile, this design can be tailored to suit various themes and aesthetics.
Flying Geese
This pattern uses triangles to create the illusion of a flock of geese in flight. It's a dynamic design that lends movement to the quilt, and it's often incorporated into borders and blocks.
Star
The Star quilt design is characterized by star-shaped patterns formed by triangles and squares. These stars can range from simple to intricate, making them a favorite choice for showcasing both traditional and modern aesthetics.
Sampler
A sampler quilt is a delightful fusion of various block designs. Quilters often use this design to showcase their skills and experiment with different techniques, creating a visually captivating quilt with diverse elements.
Bargello
Bargello quilts create a captivating sense of movement and color gradation by arranging strips of fabric in a way that mimics the art of Bargello needlepoint.
The result is often an eye-catching, flowing pattern.
Irish Chain
This design features a series of squares, often with one contrasting square forming a "chain" effect. The Irish Chain design is elegant in its simplicity and can be adapted to different sizes and color schemes.
Pinwheel
Pinwheel quilts are known for their playful spin. The arrangement of blocks creates a charming illusion of spinning pinwheels, adding a touch of whimsy to any quilt.
Cathedral Windows
Cathedral window quilts are distinguished by their three-dimensional appearance. Folding and layering fabric to create window-like frames give these quilts a unique and ornate texture.
Modern Quilt Designs
In the world of contemporary quilting, modern designs have gained prominence. These designs often feature bold geometric shapes, asymmetry, negative space, and a fresh color palette, appealing to those seeking a more minimalist and current aesthetic.
Hexagon Grandmother's Flower Garden
A design that evokes nostalgia, this pattern involves arranging hexagonal pieces of fabric to create the look of interconnected flowers. It's a labor of love that showcases intricate handwork.
Courthouse Steps
Similar to the Log Cabin, this design features strips around a central square. However, the alternating light and dark strips create a sense of depth, resembling steps.
FAQs
Why are handmade quilts more expensive than factory-made ones?
Handmade quilts involve intricate craftsmanship, and personalized design, and often use high-quality materials, contributing to their higher cost compared to mass-produced counterparts.
Do handmade quilts appreciate in value over time?
Some handmade quilts, particularly those with unique designs or made by renowned quilters, may appreciate in value as collectors and enthusiasts recognize their artistry and rarity.
How do customization and design complexity affect the cost?
Customization and intricate designs involve additional planning and effort, which can lead to increased costs due to the extra time and skill required.
Can I expect eco-friendly practices to impact the cost of handmade quilts?
Yes, using sustainable materials and eco-friendly practices might increase the cost due to the higher expense of these materials and the commitment to environmentally conscious methods.
Why are handmade quilts worth the investment?
Handmade quilts hold artistry, uniqueness, and sentimental value. Their craftsmanship, personal touch, and potential to become cherished heirlooms justify their investment.
To Recap
In the quilt's meticulously stitched fibers, we find not only warmth but a reflection of human creativity and connection. The cost of a handmade quilt goes beyond the sum of its materials and hours; it encompasses the legacy of generations, the dedication of artisans, and the allure of owning a piece of living history.
These quilts bridge time, culture, and emotion, offering comfort not just in their physical embrace, but in the stories they silently share.
As we trace the threads of their origins, labor, and artistry, we uncover a profound truth: the value of a handmade quilt lies not solely in its cost, but in the intangible threads of heart, soul, and shared humanity it weaves into our lives.