"The modern artist is working and expressing an inner world – in other words – expressing the energy, the motion, and other inner forces."

Jackson Pollock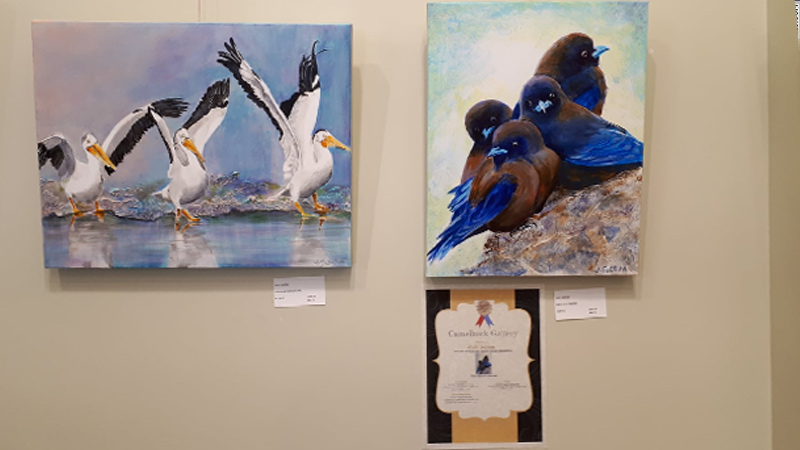 Strongly committed to the arts, Wayne Arthur and his wife Bev Morton were determined to display and sell the work of other Manitoba artists. On December 1, 1995, they opened the Wayne Arthur Sculpture & Craft Gallery at their home in St. Andrews, near Oak Hammock Marsh. After Wayne passed away, Bev moved the gallery to Winnipeg. Together with her new husband, Robert MacLellan, Bev has run the Wayne Arthur Gallery at 186 Provencher Boulevard since November 30, 2002.
Some of Wayne's drawings are available for purchase at the gallery as well as the creations of over 130 Manitoba artists, working in the fields of painting, print-making, mixed media, sculpture, pottery, jewellery, glass and photography.
Our Editors
Alexander Hicks is an artist who specializes in painting and drawing. He has exhibited his work in galleries and museums around the world and has received numerous awards and accolades for his work. Hicks is known for his realistic and expressive paintings of people and nature.
Andre Gooden is a local paint artist who's work can be seen throughout the area. He has a passion for creating beautiful work that captures the viewer's attention. Andre is a very talented artist who is always looking to improve his skills. On free time, He like to read and write blogs.
Jose Howard is an artist who specializes in creating realistic portraits of people. He has been painting for over 20 years and has developed a unique style that is reminiscent of the old masters. His portraits are often praised for their realism and ability to capture the personality of his subjects.