In the ever-shifting landscape of fashion, there comes a time when a beloved skirt may need a second chance to shine. The art of making a skirt bigger is not just about resizing a garment; it's a testament to the enduring relationship between style and individuality.
As our bodies change or our tastes evolve, the need to upsize a skirt arises, rescuing it from the depths of the closet and granting it a new lease on life.
But why might one want to embark on this sartorial journey? The reasons are as diverse as the fashion choices themselves. Perhaps it's the memory of a vintage find that deserves a modern fit, or maybe it's a commitment to sustainability, as upsizing can extend the life of a cherished piece.
In this guide, we'll explore multiple methods to achieve the transformation, offering you the knowledge and creativity to make your skirt dreams come true.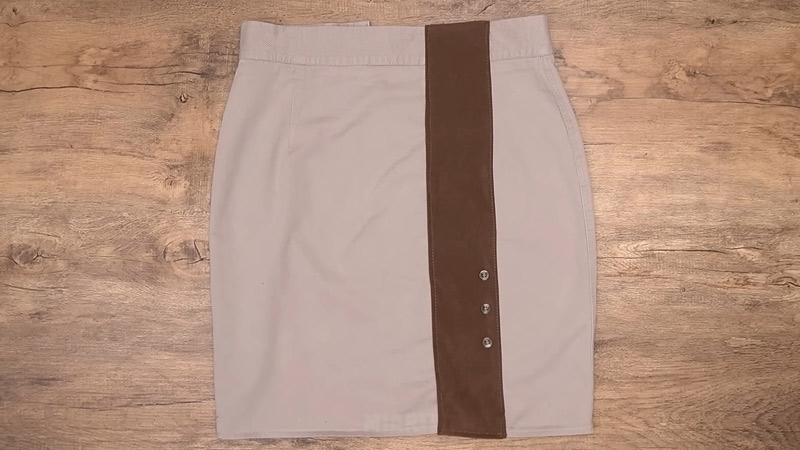 Can You Make A Skirt Bigger?
Yes, it is possible to make a skirt bigger by using various tailoring techniques and alterations. The approach you choose depends on the specific design and construction of the skirt, as well as where you need to add extra fabric for a better fit.
Here's a general overview of how you can make a skirt bigger:
Adding Fabric to the Waistband
To make a skirt's waist more accommodating, adding fabric to the waistband is a practical solution. Start by delicately removing the stitches that connect the waistband to the skirt.
Next, cut a piece of fabric in a matching material, wide enough to provide the desired increase in waist size. Carefully attach this fabric strip to the waistband, ensuring an even distribution.
Securely sew the waistband back onto the skirt, fastening the added fabric in place, and trim any excess material for a neat finish. This alteration can transform a too-tight skirt into one that fits comfortably and flatters the wearer.
Extending the Side Seams
Expanding a skirt's dimensions around the hips or thighs can be achieved by extending the side seams. Start by meticulously unraveling the existing seams on both sides of the skirt until the desired width increase is reached.
Then, cut fabric panels that mirror the shape and width of the skirt's sides. Carefully affix these fabric extensions to the side seams, ensuring they harmonize with the skirt's contours.
Sew along the newly created seams, remove any surplus fabric, and press the seams flat for a refined and comfortable fit. This alteration breathes new life into a skirt that was previously too snug, enhancing both style and comfort.
Adding Fabric to the Hemline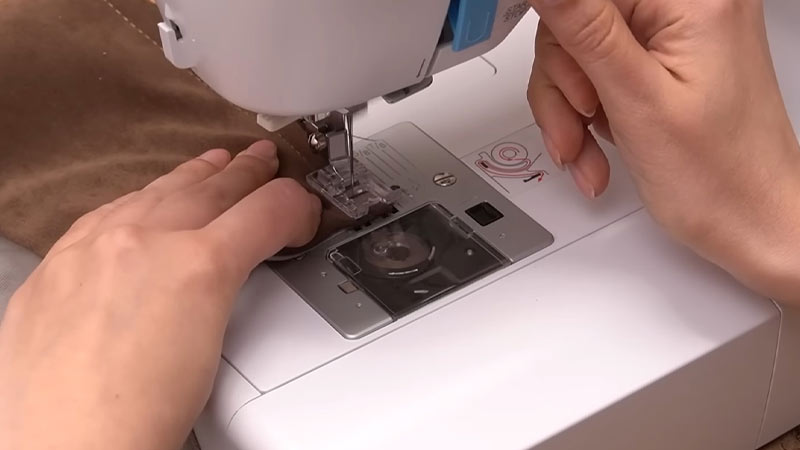 To elevate the length of a skirt, extending the hemline is an effective solution. Initially, measure the preferred length increase and cut a fabric strip matching the skirt's width. Affix the fabric strip to the skirt's bottom, ensuring the hemlines align perfectly.
Seam the new hemline securely in place. For a polished finish, contemplate adding a decorative trim that seamlessly integrates the extension, giving the skirt a renewed look with added grace and elegance.
This alteration breathes fresh life into a skirt, accommodating changing style preferences while maintaining its original charm.
Professional Tailoring
When it comes to intricate alterations or if one lacks confidence in their sewing prowess, seeking the expertise of a professional tailor is a wise course of action.
Skilled tailors possess the acumen to scrutinize the skirt's design and fabric, enabling them to suggest the most suitable approach for expanding its size while preserving its initial aesthetic appeal.
Entrusting such adjustments to experienced hands ensures that the garment not only fits flawlessly but also retains its original charm, maintaining the integrity of its design and quality.
How To Make A Skirt Bigger?
If you want to make your skirt bigger, there are a few things that you can do. You can add layers to the skirt or hem it so that it covers more of your leg. You can also buy a wider belt or suspenders to hold it up.
Skirts can be made bigger by adding more fabric to the waistband and hem. This will create a larger skirt overall.
Another way to make a skirt bigger is to increase the size of the waistband and hem separately. This will give you two different sizes to work with, which will result in a big skirt.
You can also add ruffles or pleats to the skirt to create more volume.
Skirts can also be made bigger by altering the fit – for example, by making it tighter or looser around the waistband and hem.
Finally, if you want a really dramatic effect, try adding a belt or corset-style top to your skirt.
How to Upsize a Skirt With a Zipper?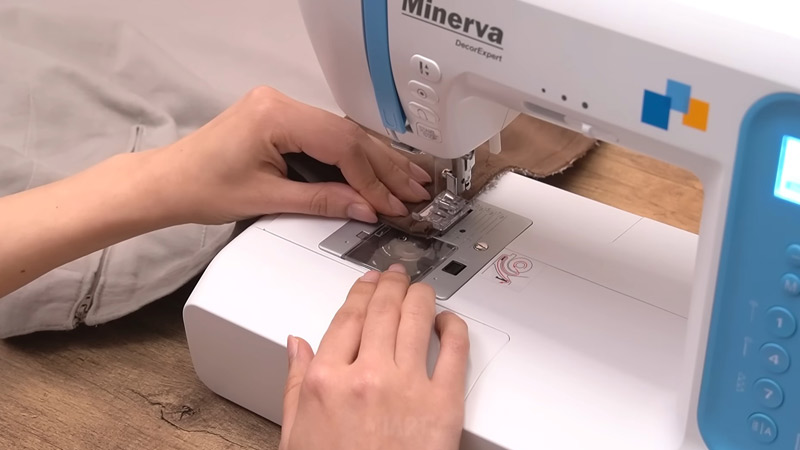 Whether you've recently come across a vintage find that's just a tad too snug or experienced changes in your body size, upsizing a skirt with a zipper is a skillful solution to ensure your favorite garment doesn't gather dust in the closet.
In this comprehensive guide, we'll take you through each step to successfully upsize your skirt and give it a new lease on life.
Materials You Will Need:
Skirt with a zipper
Extra fabric (matching or complementary)
Seam ripper
Scissors
Sewing machine or needle and thread
Pins
Measuring tape
Assess the Skirt
Before diving into the alterations, assess the skirt's fit. Try it on and identify precisely where it needs resizing. It could be the waist, hips, or even the length. This initial evaluation will guide your adjustments.
Prepare the Skirt
To begin, turn your skirt inside out. This allows easy access to the seams and zipper. Using a seam ripper, gently remove the stitching that secures the zipper to the fabric. Be patient and cautious to avoid damaging the fabric or the zipper itself.
Measure and Cut Extra Fabric
Determine the amount of extra fabric needed to achieve your desired upsizing. Measure the areas you want to expand, such as the sides for hip adjustments or the bottom for lengthening. Cut fabric panels of the same shape and width as the areas you're altering.
Attach Extra Fabric
Pin the fabric panels to the skirt, ensuring they align with the existing seams and any fabric patterns. Sew these panels onto the skirt, following the original stitching lines. You can use a sewing machine for this step or hand-stitch with a needle and thread.
Adjust the Zipper
If the skirt's upsizing causes the zipper to fall short, you'll need to address it. Either replace the zipper with a longer one or create a zipper extension. For the latter, cut a piece of fabric matching the zipper placket's width and extend it to the top of the skirt. Sew it securely to the existing zipper placket, aligning it with the zipper teeth.
Trim and Finish
Trim any excess fabric from the added panels for a clean, even finish. To ensure a polished look, press the seams flat. Trim any loose threads, and tidy up the skirt's inside for a professional appearance.
Reattach the Zipper
With the fabric alterations in place, carefully reattach the zipper to the fabric, following its original placement. This may require sewing it by hand or with a sewing machine. Ensure the zipper operates smoothly.
Try It On
After all the adjustments are made, try on the skirt to ensure it fits comfortably and looks as desired. Pay attention to the overall fit and how the zipper closure functions.
Final Adjustments
Make any final tweaks or alterations as necessary to achieve the perfect fit. This may include fine-tuning the waistband or hemline.
Tips For Making A Skirt Bigger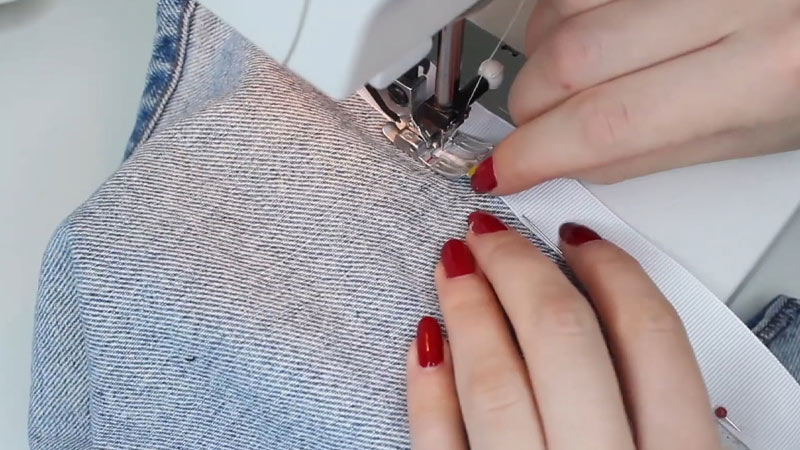 There are a few tips you can use to make your skirt bigger. First, try wearing it higher up on your leg. This will give you more room to move and breathe, and will also help to conceal any unflattering areas. Secondly, don't be afraid to experiment with different styles and colors.
There's no one right way to wear a skirt, so feel free to mix and match until you find something that looks great on you.
Wear A Skirt That Fits You Well
Wearing a skirt that is too big can make you look sloppy and unprofessional. Make sure to find a skirt that fits you well and adjust it as necessary. Skirts should fit snugly around your waist, but not be too tight or restrictive.
Use Tailoring Help If Necessary
If you have trouble fitting into a certain skirt, consider using tailoring help from a professional tailor. They will be able to take the measurements of your body and create a custom skirt specifically for you. This will help ensure that the skirt fits perfectly and looks professional.
Follow The Rules Of Tailoring
When following the rules of tailoring, make sure to follow their guidelines closely so that the finished product looks accurate and professional. For example, always wear trousers that are tailored in such a way as to avoid baggy leg syndrome.
To Recap
In the realm of fashion, the ability to breathe new life into a cherished skirt is a skill worth mastering. Whether it's due to changes in our bodies, evolving tastes, or simply a desire to revive a vintage gem, the art of making a skirt bigger empowers us to reimagine and repurpose our wardrobe.
With the right techniques and a dash of creativity, we can extend the life of our favorite skirts, reducing waste and embracing sustainability.
As you venture into this world of alterations, remember that fashion is a canvas for self-expression, and resizing a skirt is just one way to ensure that your style always reflects who you are.