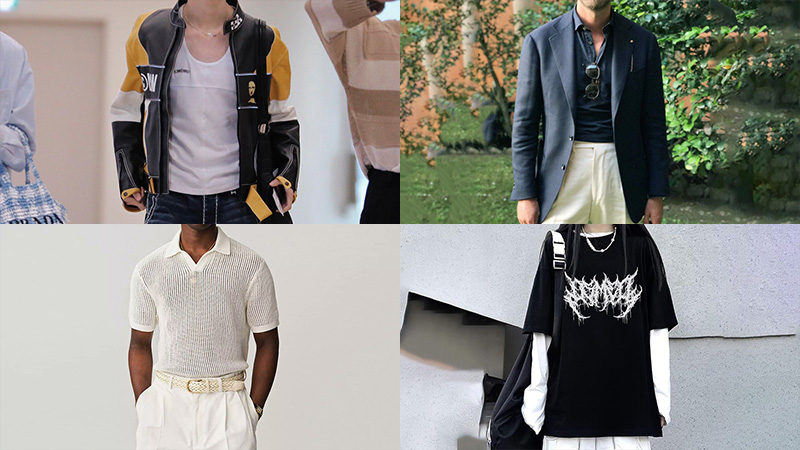 Fashion's evolution spans centuries, yet it was the 20th century that propelled it into a realm of self-expression. Today's array of styles, ranging from formal elegance to urban streetwear, offers a tapestry of choices.
Whether your inclination leans towards conservative aesthetics or daring statements, a style awaits to resonate with your personal flair. From the enduring charm of classics to the edginess of contemporary trends, fashion accommodates diverse preferences.
In this exploration, we'll traverse the landscape of popular styles and unveil ways to seamlessly integrate them into your wardrobe, shaping your identity through the artistry of clothing.
1. Casual Wear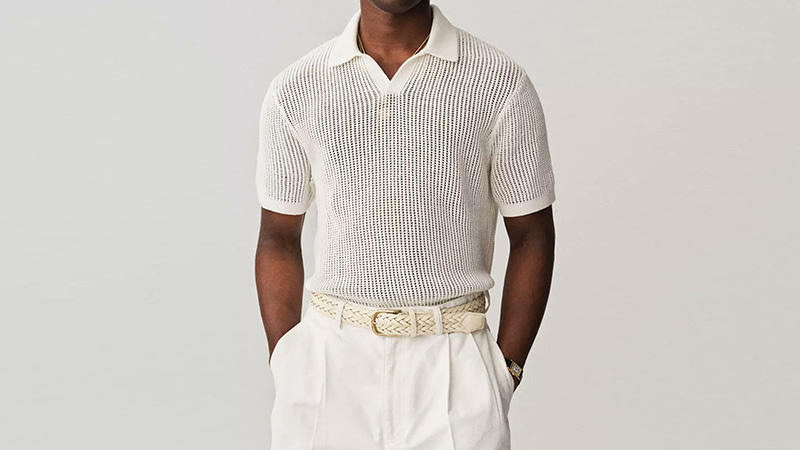 Casual wear is a dress code that is widely accepted in the Western world. It is characterized by its relaxed, comfortable, and spontaneous style. It is perfect for wearing on any given day, whether it is for work or for leisure.
The rise of casual wear in the West began in the 1960s when the counterculture trended. This meant that people wanted to express themselves through their clothing, and casual wear gave them the freedom to do so.
Casual wear is often referred to as leisurewear or loungewear, emphasizing its comfort and ease. With its casual and relaxed style, it allows people to express themselves in a comfortable and fashionable way.
It is suitable for a wide range of occasions, from informal gatherings and outings to more formal events. Casual wear is a versatile dress code that is suitable for everyday use.
It allows for freedom of expression and comfort while still looking stylish and fashionable.
It has become increasingly popular in the Western world, and its success is due to its relaxed and spontaneous style.
2. Punk Fashion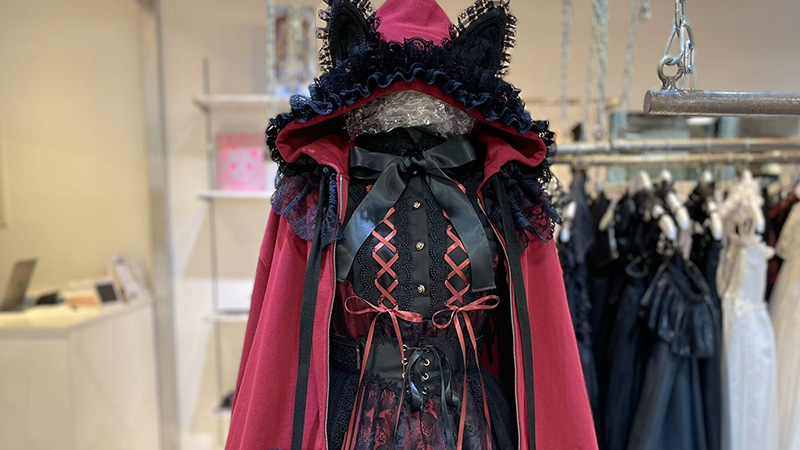 Punk fashion is an expression of counterculture that has been around since the mid-1970s. It is characterized by an eclectic mix of clothing, hairstyles, cosmetics, jewelry, and body modifications that vary widely between different punk subcultures.
Vivienne Westwood is an iconic designer in the punk fashion world, creating clothing that is often seen as a symbol of rebellion and individualism.
Other styles of punk fashion often draw inspiration from punk rock bands, such as The Exploited, which has a more dressed-up and flashy look.
Lastly, North American hardcore punk has a much more stripped-down and minimalist look, consisting of simple items of clothing and accessories.
3. Vintage Clothing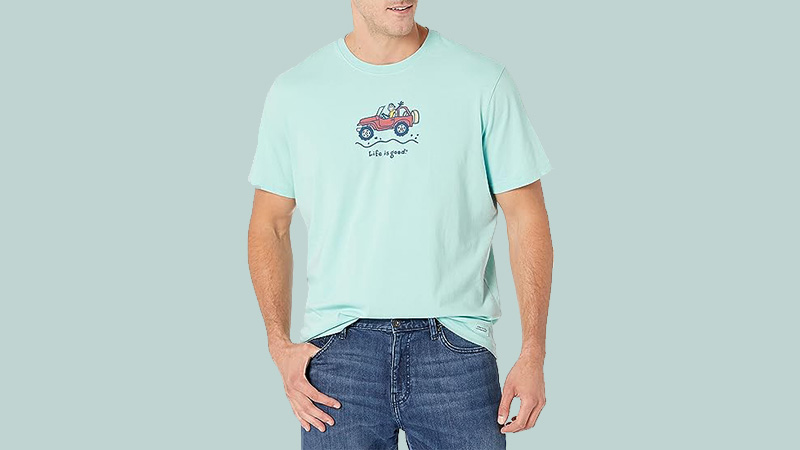 Vintage clothing is a term used to describe apparel from a previous era. It could be from as far back as the 1950s or as recently as the 1990s. Vintage clothing is often seen as a style of fashion that is timeless and classic.
It can be found in second-hand stores or vintage clothing stores, which are dedicated to selling previously owned clothing. Vintage clothing stores are a great place to find unique pieces that are not seen elsewhere.
The clothing is usually sourced from different eras and can be a great way to add a unique touch to an outfit. Vintage clothing is often seen as a way to express individuality and to stand out from the crowd.
It can also be seen as a way to honor the past, while still looking modern and stylish.
4. Gothic Fashion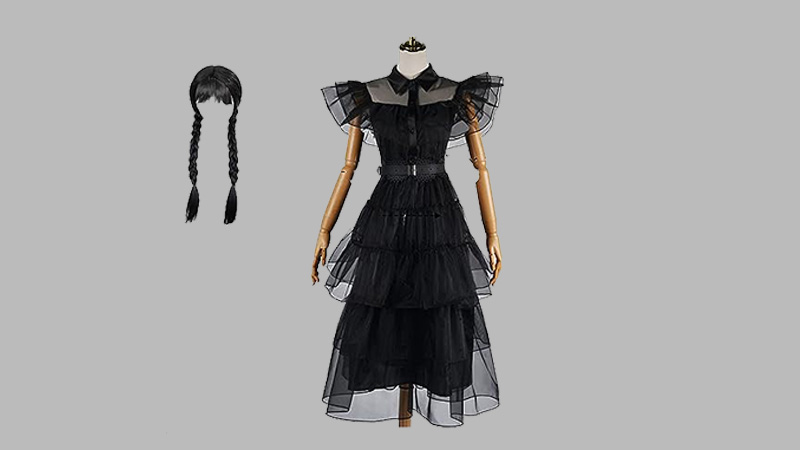 Gothic fashion is a distinctive style of clothing worn by members of the Goth subculture. This style of fashion is characterized by its dark, mysterious, and antiquated aesthetic.
It is often genderless in nature, meaning that it features clothing items that are suited for both men and women. Typical gothic fashion items include dyed black hair, exotic hairstyles, dark lipstick, and dark clothing.
The use of black and other dark colors has become an iconic feature of gothic fashion, as it is thought to reflect the edgy and mysterious nature of the subculture.
Gothic fashion is also known for its androgynous look, which involves clothing items that are not typically associated with either men or women.
This allows for a unique, individualized look, and often makes it easier for people to express themselves in a creative and unique way.
5. Preppy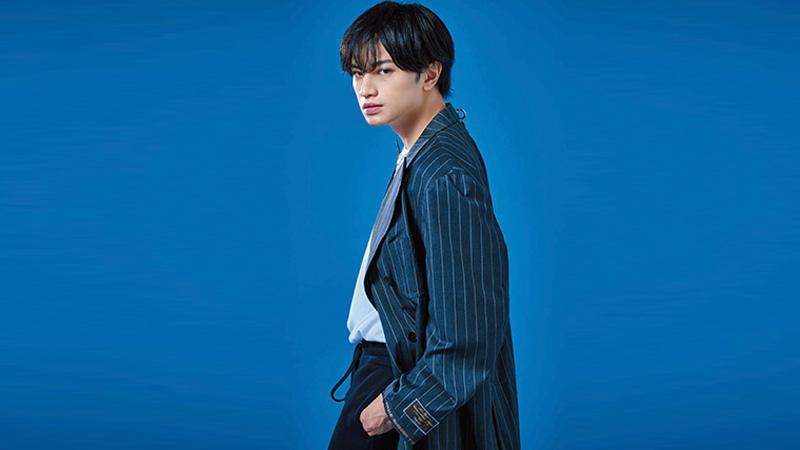 Preppy is a popular American subculture that is primarily associated with the alumni of college-preparatory schools in the Northeastern United States.
The term "preppy" is an abbreviation of "preparatory" which is used to describe people who have attended or are affiliated with these prestigious schools.
Preppy people are often seen as having a certain "look" that is characterized by traditional clothing, such as polo shirts, loafers, khakis, and other items of clothing that are classic and timeless.
Preppy people also tend to have a certain attitude and mannerisms that are seen as being refined and sophisticated. This is often expressed through activities such as playing golf or tennis, sailing, or other outdoor activities.
Preppy culture is also associated with certain values such as being well-educated, having wealth and privilege, and having a strong sense of tradition.
All of these elements come together to create a unique and distinct subculture that is recognized and appreciated by many.
6. Minimalist Fashion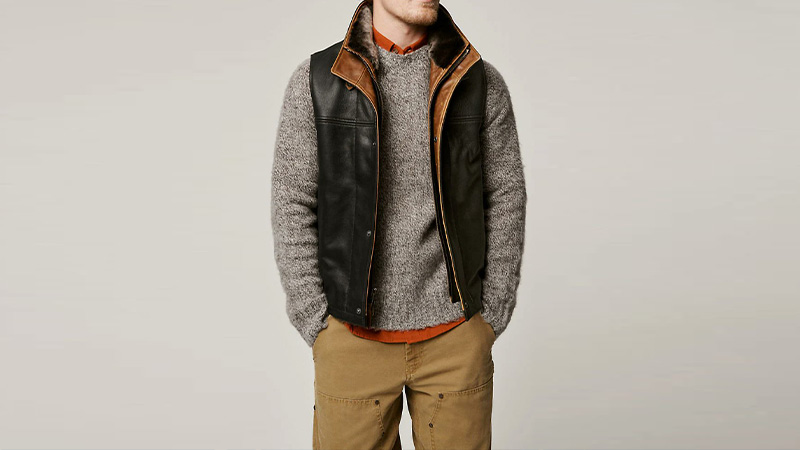 Minimalist fashion embraces simplicity and functionality, focusing on clean lines, neutral colors, and essential pieces. This style emphasizes quality over quantity, with a curated wardrobe of versatile items that can be effortlessly mixed and matched.
By paring down to the essentials, minimalist fashion cultivates a sense of timeless elegance and ease, allowing individuals to express their personal style while reducing clutter and excess.
7. Boho-chic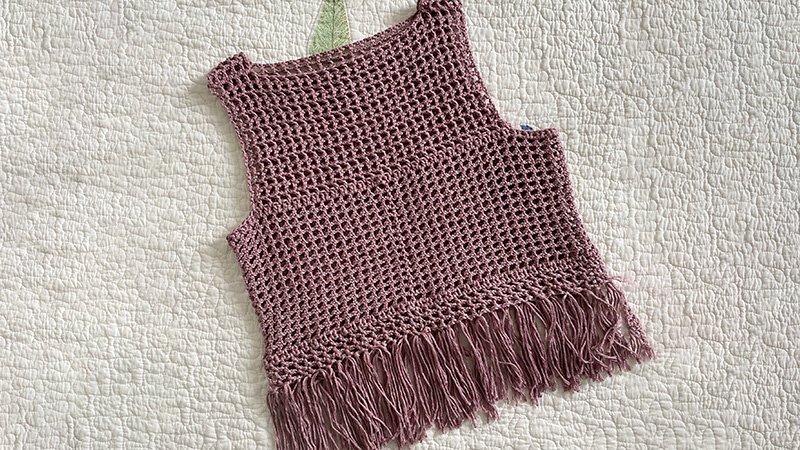 Boho-chic is a style of fashion that is heavily inspired by the bohemian and hippie movements of the past. It was particularly popularized in the late 2000s when actresses such as Sienna Miller in the UK and Mary-Kate Olsen in the US began to embrace the look.
The style typically involves loose, floaty clothing, and natural fabrics, and often features a mix of ethnic and vintage pieces. The look is often finished off with accessories such as scarves, jewelry, and headbands.
Boho-chic is a great way to express yourself and your unique style, and it's a look that continues to remain popular today.
8. Chic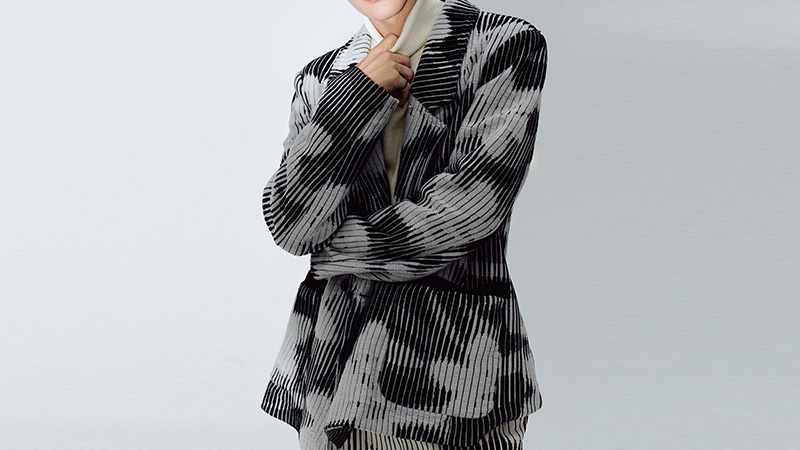 Chic is an element of fashion that has been around for centuries. It is a French word that is derived from the word "chicane", which means "stylishness".
Chic is often used to describe clothing or accessories that are fashionable, fashionable yet understated, or simply stylish.
Chic style is often associated with a sense of sophistication and luxury, as well as a sense of modernity and trendiness. Chic can also refer to a certain attitude or lifestyle and may be used to describe someone who is fashionable and stylish.
In modern fashion, chic is often used to refer to clothing and accessories that are fashionable yet understated, and are typically timeless and classic options.
This type of clothing is often seen in a variety of colors, fabrics, and textures, and is designed to flatter and enhance a person's natural beauty or style.
Accessories such as jewelry, shoes, and handbags are also often considered to be chic and can help to add a touch of sophistication or glamour to an outfit.
When it comes to fashion, chic is a timeless concept that has been around for centuries.
It is a French word that is associated with stylishness, sophistication, and modernity and is often used to describe clothing and accessories that are fashionable yet understated.
Chic style is often seen as timeless and classic and can be used to enhance the beauty of an outfit.
9. Streetwear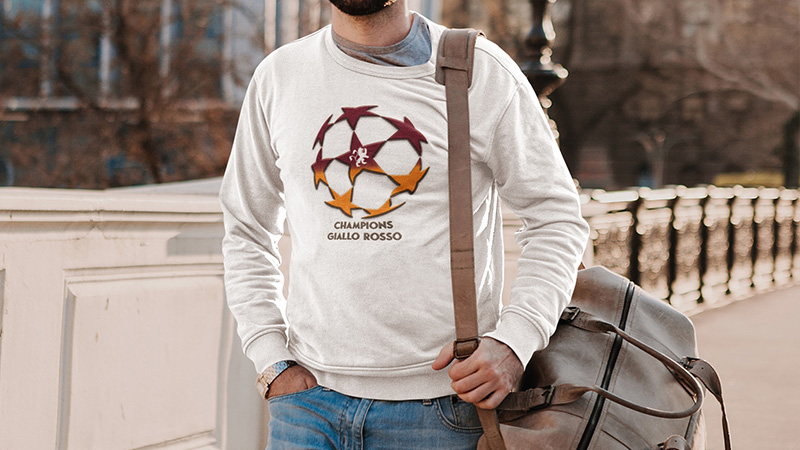 Streetwear is a style of casual clothing that has been popularized around the world since the 1990s. It originally originated from the hip hop fashion scene in New York and the surfer culture of California.
Over the years, it has evolved to incorporate aspects from many different styles, such as sportswear, punk, skateboarding, 1980s nostalgia, and Japanese street fashion.
Many people have found streetwear to be an attractive and versatile style that can be worn in different settings. In terms of fashion, streetwear is characterized by its combination of comfort and style.
It typically involves loose-fitting garments with minimal embellishments, such as plain t-shirts, hoodies, and jeans. Its influences from hip hop and skate culture are also evident in the use of bright colors and bold graphics.
Streetwear often features logos of well-known brands, such as Nike or Adidas, as well as popular streetwear labels. The 1980s nostalgia that is incorporated into streetwear is also reflected in its use of vintage clothing and accessories.
This includes items such as vintage-style t-shirts, denim jackets, and retro sneakers.
Japanese street fashion also plays a role in the look of streetwear, as it often involves the use of vibrant colors and unique detailing. Overall, streetwear is a style of clothing that has been embraced by people around the world.
It is a combination of many different fashion influences, such as hip-hop, skateboarding, 1980s nostalgia, and Japanese street fashion.
It is characterized by its relaxed fit and bold graphics, as well as its incorporation of vintage items and unique detailing from Japanese street fashion.
10. Bohemianism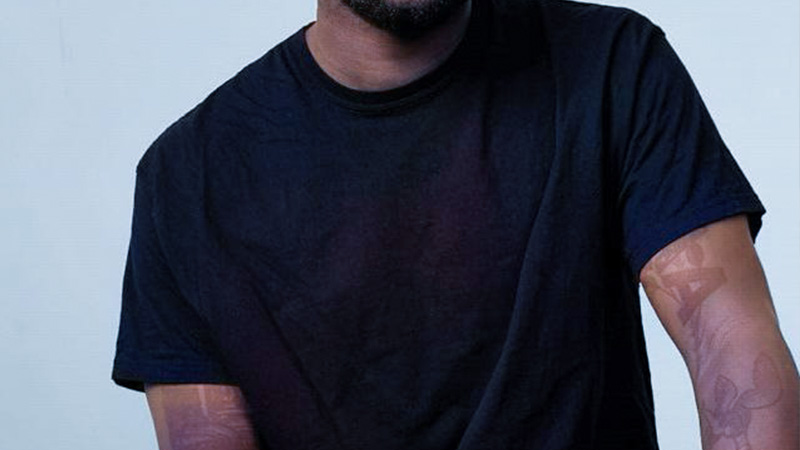 Bohemianism is a term that is used to describe an unconventional lifestyle that is outside of the norms and expectations of society. This lifestyle is often adopted by those who are seeking a more creative and artistic way of life.
The term "bohemianism" originally comes from the French word "bohème", which was used to describe a group of people who had a lifestyle that was different from the majority of society.
As the years went by, the term was adopted in the English-speaking world and has become a widely used term to describe a certain type of lifestyle. The lifestyle of a bohemian is one that is often characterized by a disregard for conventional rules and expectations.
Bohemianism is typically associated with a nominal or non-conforming attitude towards social and political systems. This lifestyle often involves a strong appreciation for art and culture, as well as a focus on individual expression and exploration.
Bohemians often reject materialism and instead focus on the spiritual and creative aspects of life. They may also be associated with a nomadic lifestyle, as they are often seen wandering from place to place in search of new experiences and opportunities.
The bohemian lifestyle can be seen as a form of rebellion against the mainstream expectations of society.
By embracing a way of life that is unique and different from the majority of society, bohemians are able to express themselves in ways that are true to their own individual values and beliefs.
This form of individualism is often seen as a way of challenging the status quo and pushing boundaries in the hopes of creating a more tolerant and accepting world.
11. Lolita Fashion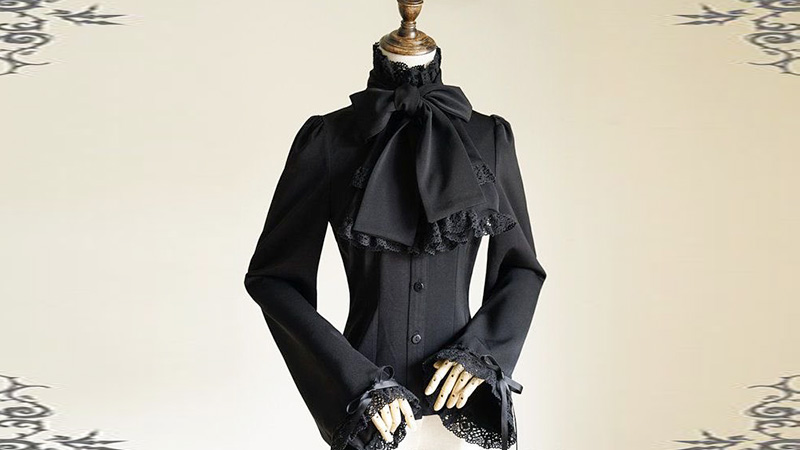 Lolita fashion is a popular subculture originating from Japan, characterized by its distinct aesthetic of cuteness and its heavy influences from Victorian-era clothing and the Rococo period.
Lolita fashion can be broken down into three main substyles: 'gothic', 'classic', and 'sweet'. Gothic Lolita fashion is a style that features dark colors, such as black and dark grey, as well as elements of Gothic architecture, such as crosses and corsets.
This style also includes a range of accessories, such as chokers, gloves, and parasols. Classic Lolita fashion is a style that features more muted colors, such as pastels and earth tones.
This style also includes more formal attire, such as dresses with petticoats, ruffled blouses, and lace-up boots. Sweet Lolita fashion is a style that features bright colors, such as pink and blue, as well as lots of bows and lace.
This style includes a range of accessories, such as headdresses, bonnets, and stuffed animals. Overall, Lolita fashion is characterized by its unique aesthetic of cuteness, which can be seen in the range of substyles that it includes.
While each substyle has its own distinct features, they all come together to create a style that is both eye-catching and memorable.
12. Haute Couture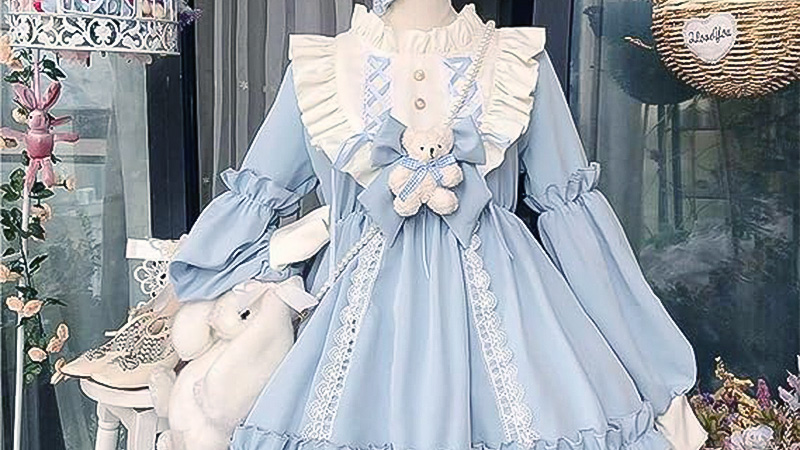 Haute couture is a type of luxury fashion design that involves custom-made, exclusive clothing. It is a highly specialized craft that only a select few fashion designers have the expertise and know-how to produce.
Haute couture is not mass-produced but instead is tailored specifically for each individual client.
The term "haute couture" is of French origin and is derived from two words: "Haute" meaning "high" or "elegant," and "couture" meaning "sewing" or "dressmaking." Haute couture is a term that is commonly used to describe the highest level of craftsmanship and artistry in the fashion industry.
It is created and designed with an emphasis on quality and attention to detail. Haute couture garments are characterized by intricate stitching, luxurious fabrics and exquisite embellishments.
The garments often take extensive time and skill to create, and the end result is a unique, one-of-a-kind piece. Haute couture is an esteemed and highly sought-after form of fashion, reserved for those who appreciate the finer things in life.
13. Business Casual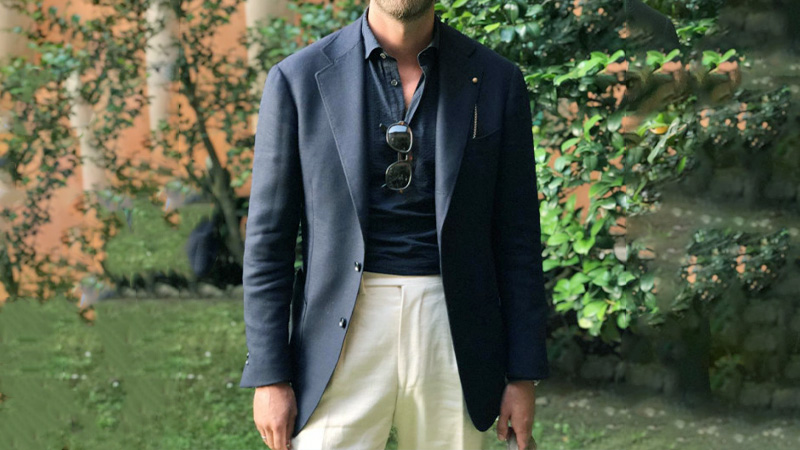 Business casual is a type of dress code that is widely accepted in Western countries. It is a form of dress that is considered casual, but it also has components of a more formal outfit, such as a suit.
It is typically worn in white-collar workplaces and is seen as a mix between traditional informal wear and a more professional look. Business casual is a look that is versatile, allowing individuals to express themselves while still looking professional.
It usually consists of pieces such as khakis, slacks, blazers, collared shirts, dress shirts, and dress shoes. It can also include items such as a blazer, dress pants, a blouse, and a tie for a more formal look.
Business casual is a great way to dress for the office and is a great way to show respect to colleagues and superiors.
14. Tomboy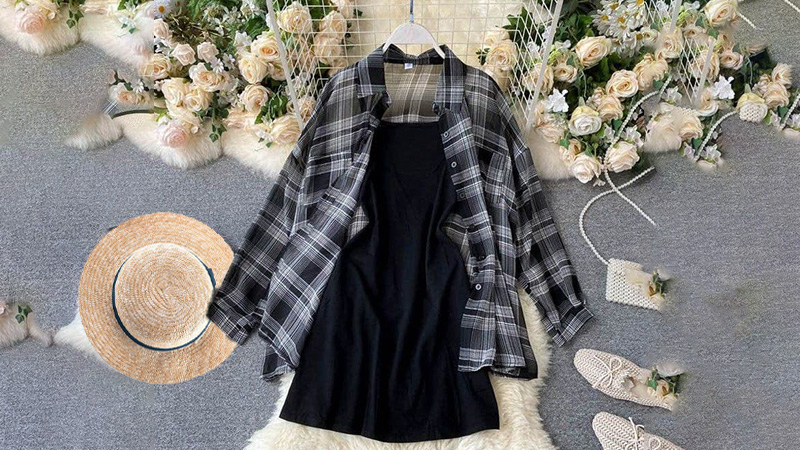 Tomboyism is defined as a girl or young woman exhibiting qualities and behaviors typically associated with boys or men.
This can include wearing clothing that isn't traditionally feminine, engaging in physical activities and sports usually associated with boys, and having a preference for traditionally masculine activities.
Tomboyism is a term that is used to describe girls and young women who display these traits, and it is a term that has been around since the 16th century.
Tomboyism can be seen as a form of gender expression, where a girl or young woman expresses themselves in ways that are considered more masculine than feminine.
This can include wearing clothing that is not traditionally feminine, such as jeans, t-shirts, and sneakers, and engaging in physical activities such as sports, martial arts, or outdoor activities.
Tomboys may also prefer activities that are traditionally associated with boys or men, such as playing video games, building things, or playing sports. Tomboys may also display more aggressive behavior than their female peers and may be less interested in traditionally feminine activities such as shopping or wearing makeup.
This doesn't mean that they are not interested in these activities; it just means that they may prefer activities that involve more physical activity or are more traditionally associated with boys or men. Tomboyism can often be seen as a positive thing, as it encourages girls and young women to express themselves in ways that are not limited by traditional gender roles.
It can also be empowering, as it allows girls and young women to be seen as strong, independent individuals who are capable of doing activities that are traditionally considered more masculine.
At the same time, tomboyism should not be seen as something that all girls and young women should aspire to, as it is important to recognize and respect individual differences and preferences.
15. Preppy Fashion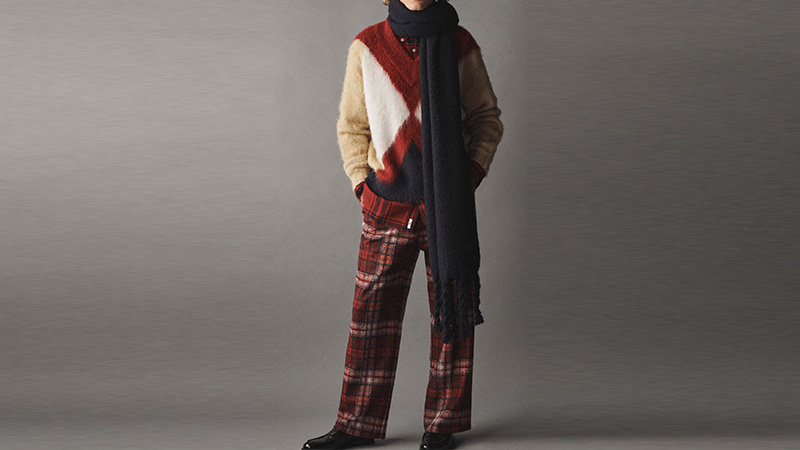 Preppy fashion draws inspiration from traditional Ivy League and collegiate styles, showcasing a polished and refined aesthetic. With a penchant for classic pieces such as collared shirts, blazers, khaki pants, and loafers, this style exudes a sense of sophistication and neatness.
Vibrant colors and well-coordinated ensembles are key elements, reflecting a well-put-together appearance. Preppy fashion combines a sense of tradition with modern sensibilities, offering a versatile and elegant wardrobe for those who appreciate timeless elegance and attention to detail.
16. Tomboy Fashion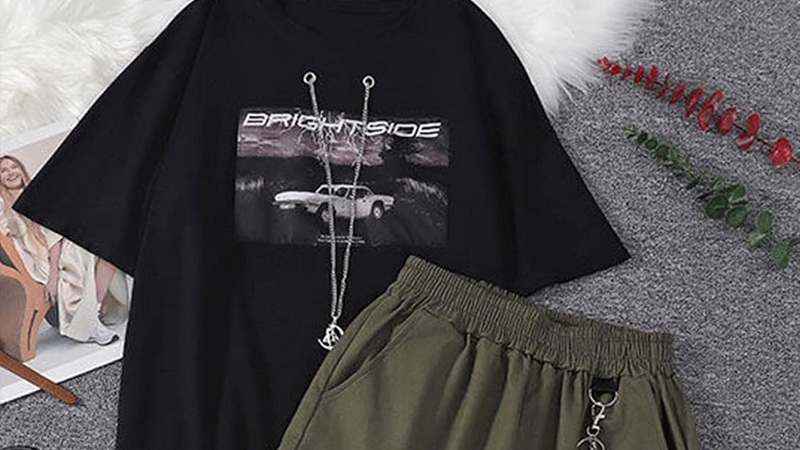 Tomboy fashion challenges gender norms by embracing a style that blends masculine and feminine elements. This nonconformist approach is characterized by comfortable clothing like oversized t-shirts, jeans, sneakers, and sporty jackets.
Focusing on functionality and a laid-back vibe, tomboy fashion promotes self-expression without adhering to societal expectations. It's about wearing what feels right rather than what's deemed appropriate, showcasing confidence and individuality.
Through a mix of androgynous silhouettes and a unique attitude, tomboy fashion celebrates breaking free from traditional gender-associated clothing norms.
17. Evening Gown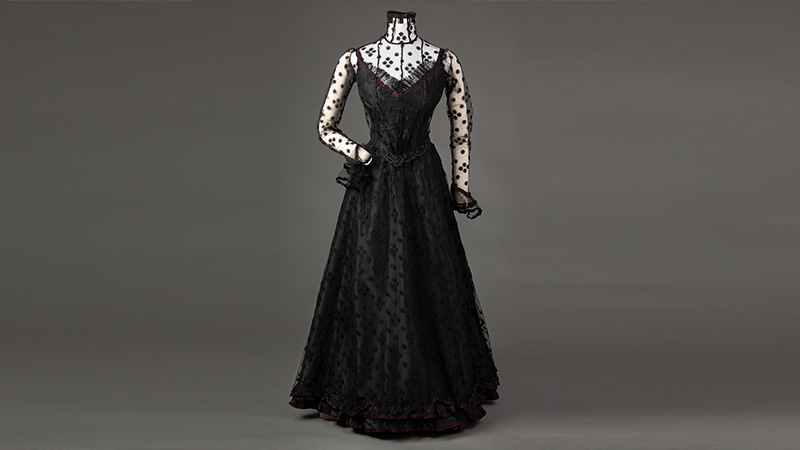 An evening gown is a long dress that is typically worn to formal occasions. It usually comes in a variety of lengths, such as ballerina, tea, or full-length.
Evening gowns are usually made out of luxurious fabrics like chiffon, velvet, satin, or organza.
These materials make the gowns look and feel expensive and give them a more sophisticated look. Evening gloves are often worn as an accessory with evening gowns to complete the look.
Evening gowns are typically seen at more formal occasions like weddings, galas, and other special events. They can also be used for proms and other formal dances.
Wearing an evening gown is a great way to make a statement and stand out from the crowd.
18. Goth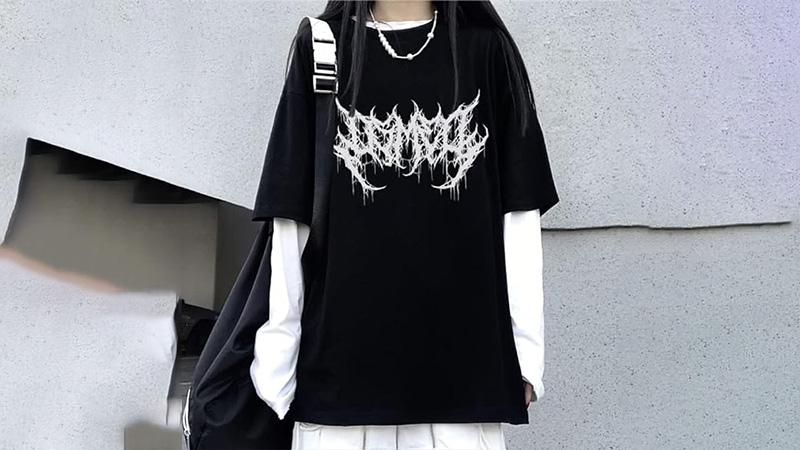 Goth is a subculture that originated in the United Kingdom in the early 1980s. This subculture was developed by fans of gothic rock, a type of music that emerged from the post-punk genre.
Goth music has a dark, brooding sound, often featuring heavy guitar riffs and dark lyrics.
Goth fashion typically includes black clothing, heavy makeup, and dramatic hairstyles. Goth culture has been strongly influenced by horror films, literature, and art.
The goth subculture is often associated with positions of non-conformity, individualism, and a rejection of mainstream values and attitudes. For many people, being a part of the goth subculture is a way of expressing their unique identity.
19. Hippie Fashion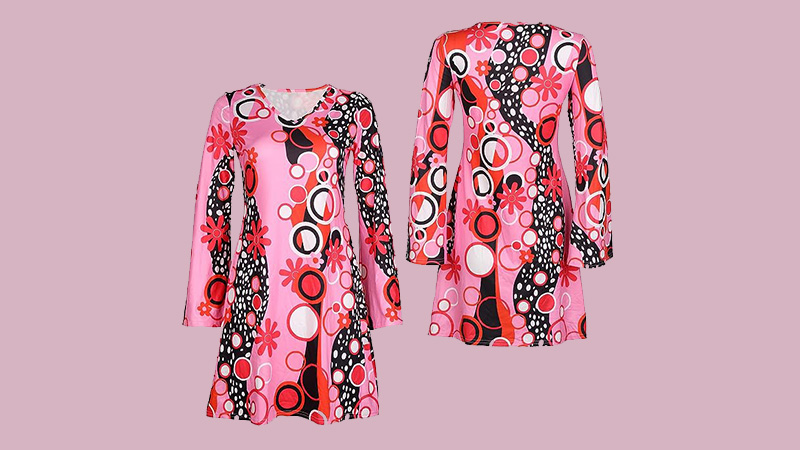 Hippie fashion encapsulates the free-spirited and countercultural vibe of the 1960s and 1970s. It features flowing and vibrant clothing adorned with tie-dye, fringe, and psychedelic patterns.
Maxi dresses, bell-bottom pants, and peace-symbol accessories define this bohemian style. Earthy tones and natural fabrics highlight a connection with nature and a rejection of consumerism.
Hippie fashion is more than just clothing; it's a statement of individuality, peace, and love. By embracing a mix of nostalgia and a carefree attitude, this style continues to inspire those seeking a harmonious blend of self-expression and social consciousness.
20. Street Style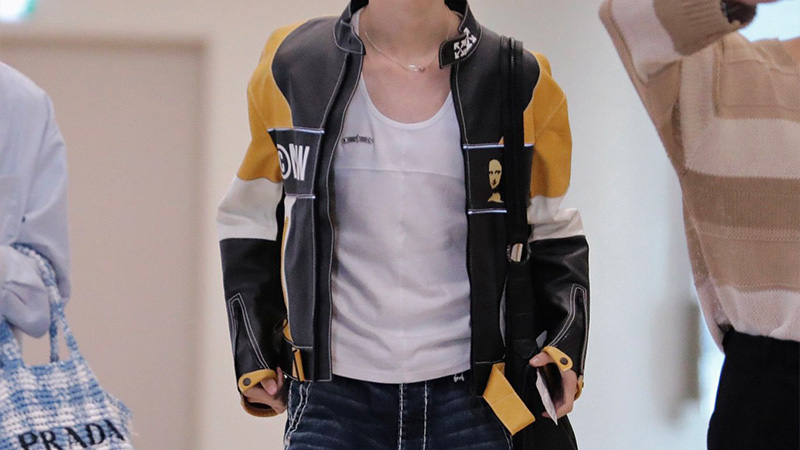 Street style is a distinct type of fashion that is believed to be more of an organic, grassroots-level expression of style than the designs and styles that emerge from fashion studios.
It is often linked to youth culture and is most prominent in busy cities like New York, Los Angeles, and Tokyo. Street style is frequently seen in magazines and newspapers, which often feature photographs of people wearing the latest in urban fashion trends.
This type of fashion is often characterized by its creativity, vibrancy, and uniqueness. It is not necessarily dictated by fashion designers and instead is a reflection of the cultures, trends, and influences of young people in major cities.
Street style is constantly changing and evolving, as it is often driven by the ever-changing tastes and trends of the younger generation.
21. Artsy Fashion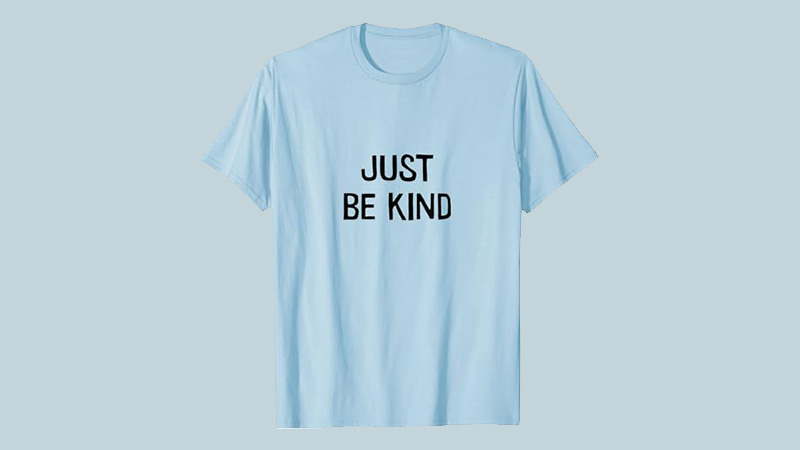 Artsy fashion is a canvas for creative self-expression, reflecting a unique and imaginative style. This eclectic and unconventional approach involves mixing colors, textures, and patterns in unexpected ways.
It celebrates individuality with handcrafted, DIY, or avant-garde pieces that stand out. Art-inspired prints, asymmetrical silhouettes, and bold accessories are hallmarks of this style, showcasing a fearless embrace of the unusual.
Artsy fashion is more than just clothing; it's a form of wearable art that allows individuals to display their artistic flair and originality. It blurs the lines between fashion and self-expression, turning everyday outfits into expressive and captivating statements.
22. Grunge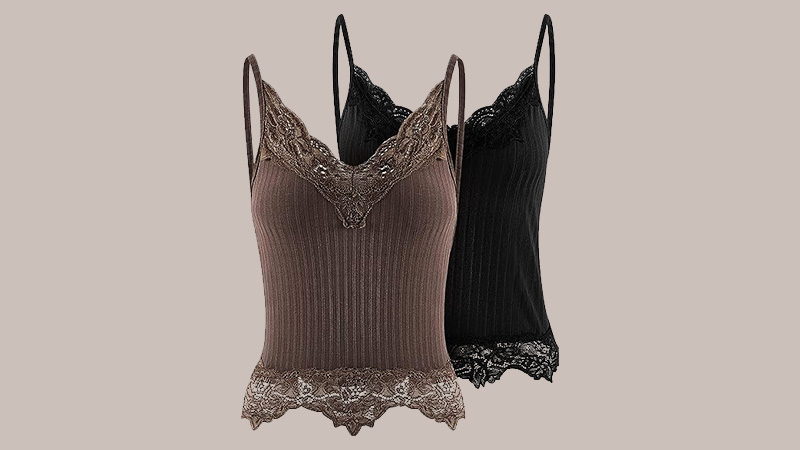 Grunge is a genre of alternative rock music that originated in the mid-1980s in the American state of Washington, particularly in Seattle and nearby towns.
It was characterized by a mixture of punk rock and heavy metal influences but without the speed and structure of punk.
Grunge was a reaction against the popular music of the time, which was largely upbeat and synthesized. Grunge musicians typically used electric guitars and drums and wrote songs with a darker, more personal sound.
The lyrics were often angsty and pessimistic, reflecting the struggles of everyday life. Grunge bands also often dressed in flannel shirts and ripped jeans, creating a distinct visual look that was in stark contrast to the glam look of the 1980s.
Grunge became a worldwide phenomenon in the early 1990s, with bands such as Nirvana, Pearl Jam, and Soundgarden becoming hugely successful.
Although grunge music has largely faded from the mainstream, it has left a lasting legacy in the form of several offshoots, such as post-grunge and nu-metal.
23. Fashion Classic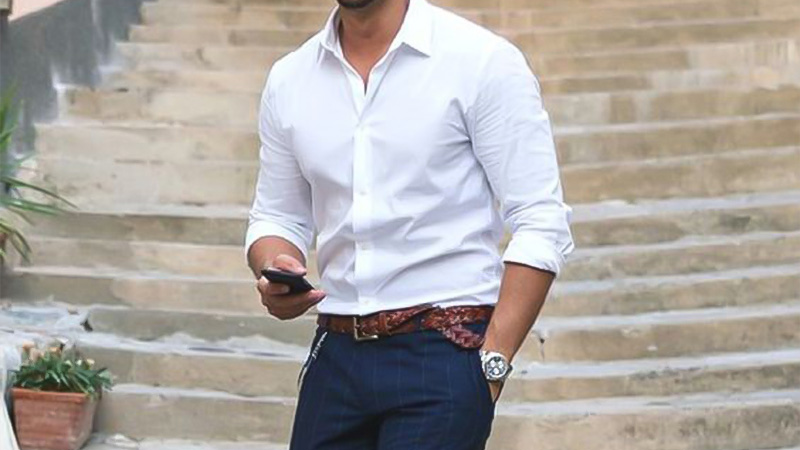 Fashion classic embodies timeless elegance and sophistication. It revolves around essential pieces that stand the test of time, favoring clean lines, neutral tones, and refined tailoring.
This style often includes wardrobe staples like the little black dress, well-fitted blazers, crisp white shirts, and versatile trousers. Quality fabrics and impeccable craftsmanship underscore its enduring allure.
Fashion classics transcend trends, allowing individuals to curate a wardrobe that exudes confidence and understated luxury. With a focus on understated details and enduring appeal, this style offers a sense of grace and poise, making a lasting impression through its understated yet powerful presence.
Conclusion
In the ever-changing tapestry of fashion, the multitude of styles can indeed be overwhelming. From timeless classics to cutting-edge modernity, the array seems boundless.
Yet, this diversity is a testament to the art of self-expression through clothing. Finding your fashion footing involves exploring bold and subtle realms, crafting a wardrobe that mirrors your individuality.
As you experiment with various styles and combinations, your clothing becomes a canvas for your personality and creativity. Remember, fashion is not merely about trends but a medium to reflect your inner essence.
Embrace the journey of curating a wardrobe that narrates your story, a harmonious blend of the many hues that define you.