Last year, one of my friends gave me a book wrapped in a piece of paper. It was not any usual wrapping paper and there was no use of glue or tape! Instead, he folded the paper in a way that it locked the book and wouldn't open up!
I wondered what it was! It was an origami! My friend folded the paper in an origami style and it secured the book inside.
'Origami' is an ancient term and it has been used for years! Last week, my 2-year toddler had a school assignment in origami! Now, it has become a common form of hobby for many!
Let's not forget how the paper crane origami represents the symbol of hope and healing for the Japanese. The Japanese? So, did the history of origami lie in Japan? Let's rewind a bit and learn more about this!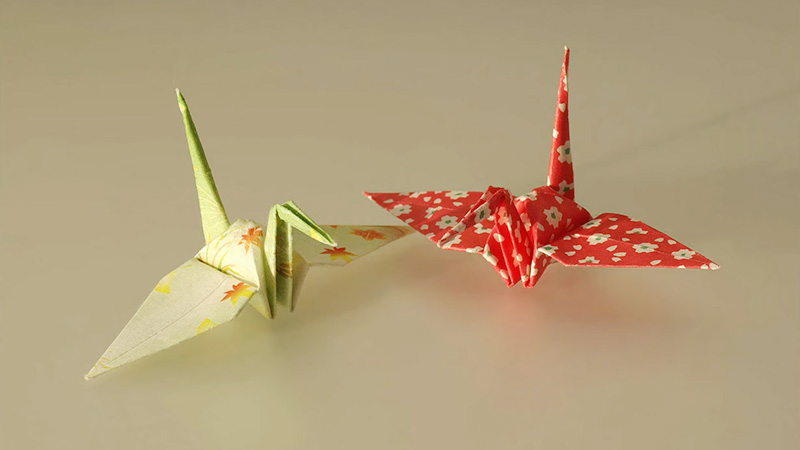 What Is Origami in Short?
To put it simply, origami is the art of paper folding. It has been capturing people's imagination for ages. Even though it's not entirely possible to root the way back to the origin of origami, some believe it dates back all the way to 5000 years ago in the 1500th century.
But to this day, there remains confusion as to whether the origin of origami was China or Japan. Only a few firm documents are available to determine the root of origami. And we will today, explore all of them! Continue reading and find out for yourself.
Origin in China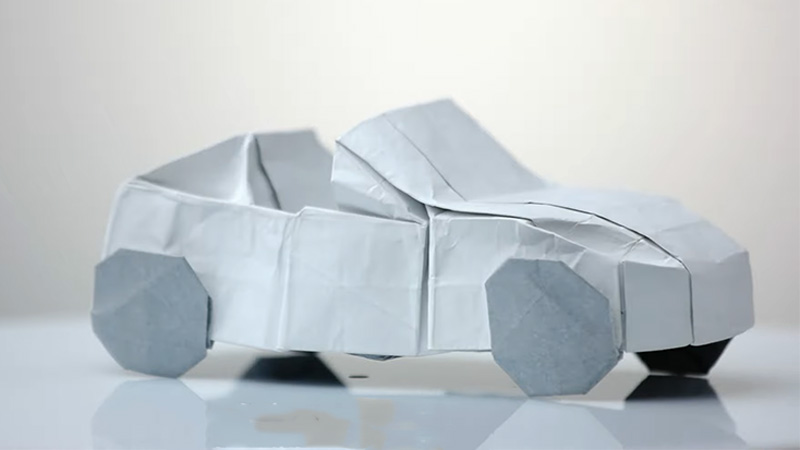 Many historians believe that long before it found its way to Japan, the root of origami could be in the great China. Yes 'could be'.
Even though it's challenging to confirm the birth of origami in China, we all know that paper (the earliest form of paper jiāozhǐ (交纸)) was first invented there around 105 AD.
A Chinese eunuch and Chinese court official Cai Lun is the inventor of paper in China. He introduced the concept of sheet paper back then. Plus, Lun's invented paper was not only used for writing but also served different artistic purposes, including folding.
By 610, the paper folding skills eventually migrated to Korea and from there to Japan. Some Buddhist monks played their specific part here. With time, a few but significant groups developed the culture of origami.
Akisato Rito's 'Sembazuru Orikata (千羽鶴折形)' (1797) is one of the oldest known paper-folding books. The book translates to 'Thousand Crane Folding Instructions'.
To this day, the book still carries its weight. The book is indeed a classic in the world of origami, as it contains instructions for folding origami cranes. Furthermore, it also involves the legend of folding 1,000 paper cranes to make a wish, a story inspired by Sadako Sasaki, a young girl who survived the Hiroshima bombing.
Note:
The early Chinese origami was developed mainly for ceremonial and religious practices. People folded papers into the shape of animals and plants and offered them to carry out rituals. They were symbolic and mostly synced with nature and spirituality.
Origami in Japan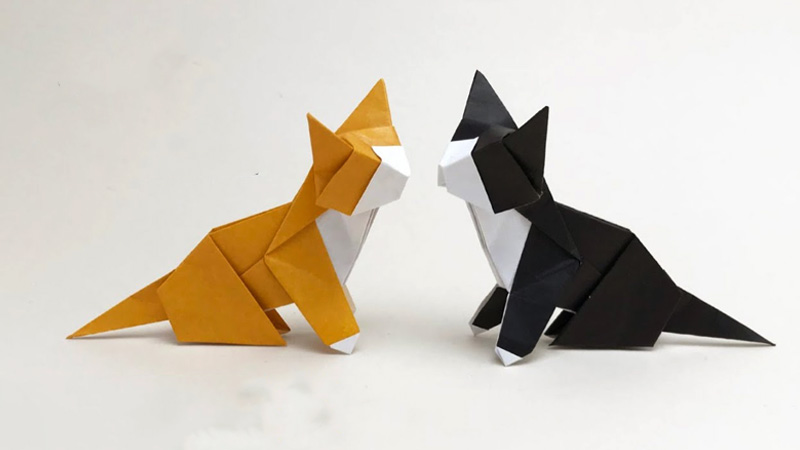 Now, in Japan, Origami is a popular art culture. But it originally visited from China to Japan. Origami in Japan is a testament to the exchange of knowledge and culture between China and its neighboring countries.
Initially, paper was an expensive and valuable commodity. It was primarily used for official documents and religious scripts only. However, it didn't take too long for the Japanese to adopt the art of origami from China.
Additionally, the Japanese term "origami" itself is believed to have originated during the Edo period (1603-1868).
The word "ori" means "to fold," and "kami" means "paper." Early Japanese origami, known as "orikata" or "orisue," was highly influenced by Chinese techniques. Much like in China, the Japanese also used origami in religion, rituals, and ceremonies.
Also during this time, German educator Friedrich Froebel, the inventor of Kindergarten, described the educational benefits of Origami. He additionally introduced three basic types of folds,
1) Simple folds that taught children to paper folding – known as the Folds of Life
2) Folds that involved general principles of Geometry – known as the Folds of Truth
3) Advanced folds on squares, hexagons, and octagons – known as the Folds of Beauty
Around 1880, Japan explored the Froebelian folds into their schools and among kids. Later, more German contributors like Rudolf Steiner contributed to the enhancement of origami worldwide!
Origami Beyond Japan
The mid-20th century witnessed origami's extension beyond Japan's borders. We accepted origami with our keen sense of interest and allowed it to flourish beyond borders and internationally.
After World War II, there was a surge in interest in origami in North America. In fact, Gershon Legman organized an exhibition of Akira Yoshizawa's (1911-2005) origami in Amsterdam in 1955. Yoshizawa was one of a kind!
One of the key figures responsible for promoting origami outside Japan was Lillian Oppenheimer, an American who founded the Origami Center of America in 1958. She normalized origami as a hobby and a popular form of art in the United States of America.
After all, "Why should the Japanese have all the fun?"
Later, the British origami artist David Lister contributed significantly to the global origami community. He documented and preserved antique origami blueprints around the world. His efforts helped bridge cultural gaps between the origami community all over the world.
Today, origami is not limited to young people and children only! Rather it has successfully captured individuals' minds of all ages. As we look to the future, origami is sure to inspire generations to come!
Closing Now
Here ends our ride on the history of origami. However, some names still remained who played a significant role in nurturing this popular form of art such as Jun Maekawa, Fumiaki Kawahata, Peter Engel, Robert Lang, and John Montroll.
We believe origami should be in the official curriculum of schools and playgrounds. Curve this beautiful form of art in the minds of children from an early age and you will see outcomes of beauty wrapped in creativity.
Even though this is not like any of our genuine articles on sewing, it's also a form of crafting like sewing. You can be as creative as you want and who knows, this might help you invent some extraordinary stitching ideas for your next sewing project!
It's never a loss to learn! Stay tuned with us for more.