The vibrancy of newly dyed or printed fabrics can quickly fade with time and washing. However, by learning how to set colors in fabric, you can extend the life of your textiles and keep them looking fresh and bright.
Whether you've dyed your own fabrics or want to ensure the longevity of your favorite colorful garments, the process of setting colors is a valuable skill for any textile enthusiast.
In this guide, we'll explore the techniques and tips to help you lock in those stunning colors. From choosing the right setting methods to the washing and care practices that maintain color integrity, you'll discover the secrets to keeping your fabrics looking like new.
Whether you're an avid DIY creator or simply want to preserve the hues of your wardrobe, this guide will empower you to make those colors last and stand the test of time.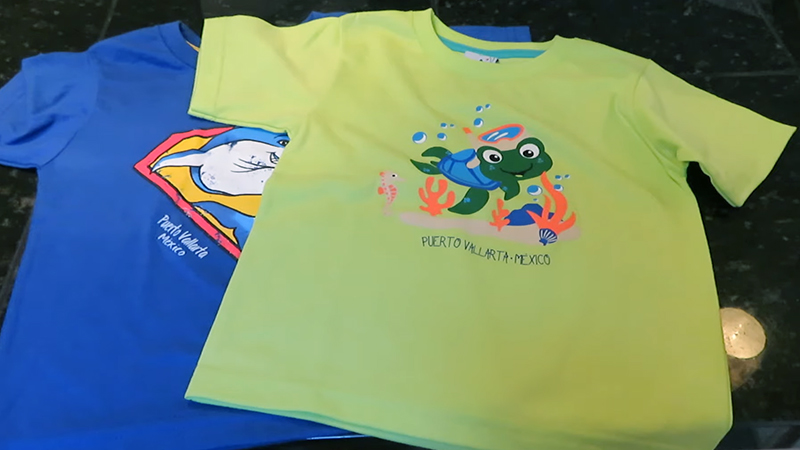 How to Set Colors in Fabric?
Preserving the vibrant colors in your fabrics can be a challenge, but it's a vital aspect of fabric care. Let's explore various methods and tips to help you preserve those beautiful hues.
Heat Setting
One of the most effective ways to set colors in fabric is through heat. After dyeing or printing your fabric, it's essential to heat set it to make the colors permanent. Here's how to do it.
Place the fabric in an ironing-safe position on an ironing board or a protective cloth. Cover the fabric with a pressing cloth or another piece of fabric.
Use an iron on a high heat setting (appropriate for the fabric) and press the fabric through the pressing cloth. Apply steady pressure for a specific duration, typically 3-5 minutes. Allow the fabric to cool and then rinse it to remove any residual dye.
Using Vinegar
Vinegar is a natural fixative that can help set colors in fabric. Here's how to use it. Fill a large pot with water and bring it to a boil. Add one cup of white vinegar to the boiling water.
Submerge the dyed fabric in the vinegar-water mixture. Simmer the fabric for an hour. Allow the fabric to cool, then rinse it with cold water until the water runs clear.
Salt Fixative
Salt is a common fixative used in the dyeing process. It's particularly effective for fabrics dyed with natural dyes. Here's how to use it.
Dissolve one cup of salt in four cups of hot water. Submerge the dyed fabric in the salt solution. Let it soak for an hour. Rinse the fabric with cold water until the water runs clear.
Synthrapol
Synthrapol is a specialized detergent designed to remove excess dye from fabrics. It can also help set colors in fabric and prevent dye from bleeding.
Fill a basin with cold water. Add a small amount of Synthrapol. Submerge the dyed fabric and let it soak for about 30 minutes. Rinse the fabric with cold water until the water is clear.
Whether you're a DIY enthusiast, a textile artist, or just someone who wants to maintain the brilliance of their colored clothing, preserving the colors is a valuable skill that enhances the longevity of your fabrics.
How to Maintain Color Integrity?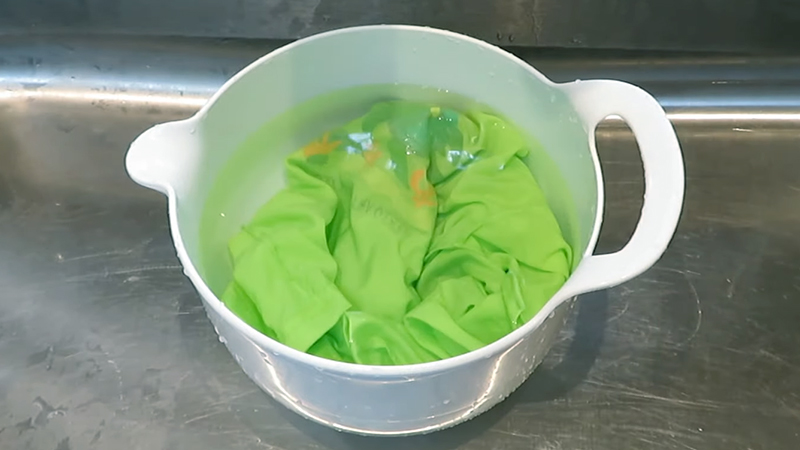 By implementing some expert tips for maintaining color integrity, you can ensure that your colored fabrics stay vibrant, beautiful, and long-lasting. Let's expand on the tips for maintaining color integrity:
Wash with Like Colors
Washing your colored fabrics with like colors is a fundamental step in preventing color bleeding and maintaining vibrant textiles. Mixing light and dark-colored items during laundry can lead to the transfer of dyes from one fabric to another.
To keep your colors looking fresh, separate your laundry into similar color groups. This practice not only safeguards your clothes but also ensures they remain true to their original shades.
When washing mixed-color loads, there's a risk of light fabrics absorbing dye from darker ones. To prevent this, it's essential to follow the next tip.
Use Cold Water
Cold water is your ally in preserving the integrity of colored fabrics. When you wash colored textiles in hot water, it can cause the dye to bleed and the fabric to weaken.
The high temperature can strip away the dye, leading to color fading and reducing the lifespan of your garments.
Cold water, on the other hand, is gentler on fabrics and minimizes the risk of dye bleeding. It's effective in removing dirt and stains while keeping the colors vibrant. By opting for cold water wash cycles, you ensure your fabrics maintain their brilliance.
Turn Inside Out
Turning your garments inside out before washing may seem like a simple step, but it can have a significant impact on color integrity. This practice offers two main benefits.
The inside of your clothing is less exposed to external elements, such as friction with other fabrics and the washing machine's drum. Turning your garments inside out shields the outer layer, preserving the vibrancy of the colors.
When clothes rub against each other during a wash cycle, it can lead to color fading and fabric wear. Turning your garments inside out minimizes the friction between the inner layers, helping your fabrics maintain their color and quality.
Use a Mild Detergent
Not all detergents are created equal. For colored fabrics, it's essential to choose a mild detergent designed for delicate and colored items. Standard, harsh detergents can be abrasive and may contain chemicals that strip colors over time.
Mild detergents are gentler on fabrics and designed to maintain the vibrancy of colors. They help protect the dyes while effectively removing dirt and stains.
Opting for a detergent specifically formulated for colored fabrics is a small yet impactful choice that ensures the longevity of your textiles.
Avoid Excessive Agitation
When it comes to washing your colored fabrics, gentle handling is key. Excessive agitation, such as vigorous scrubbing or long, intense wash cycles, can lead to color fading and fabric deterioration.
To maintain color integrity, be mindful of your washing machine settings and choose the gentle or delicate cycle when suitable. In addition to selecting the appropriate cycle, avoid overloading the washing machine.
Overcrowding can lead to excessive friction between fabrics, potentially causing color transfer. A less crowded load allows your clothes to move more freely during the wash, minimizing the risk of color damage.
Air Dry
Air drying is a preferred method for preserving the color and quality of your textiles. While using a dryer may be convenient, the high heat it generates can accelerate color fading and fabric deterioration.
By air drying your garments, you reduce the risk of exposing them to damaging heat and friction. When air drying, choose a well-ventilated area and avoid direct sunlight.
Hanging your colored fabrics on a drying rack or line allows them to maintain their shape and vibrancy. This method is particularly effective for delicate fabrics and items with intricate designs.
Store Away from Direct Sunlight
The impact of sunlight on colored fabrics can be significant. Over time, prolonged exposure to direct sunlight can bleach and fade colors, leaving your textiles looking dull and lifeless. To protect your colored fabrics, store them away from direct sunlight when not in use.
This is especially important for items like curtains, upholstery, and clothing that are exposed to natural light regularly. To extend the life of your fabrics and keep their colors vibrant, choose storage areas that are shielded from the sun's rays.
Test a Colorfix Solution
If you want extra assurance in setting and preserving the colors in your fabrics, consider using a commercial colorfix product, such as Colorfix. These products are designed to help set colors and prevent bleeding.
Before applying a colorfix solution to your entire fabric, always test a small, inconspicuous area to ensure it doesn't adversely affect the colors or fabric.
This cautious approach allows you to experience the benefits of a colorfix product without risking any damage to your cherished fabrics.
These practices not only safeguard your investment in your clothing and textiles but also contribute to a sustainable and eco-friendly approach to fashion by extending the life of your fabrics.
FAQs
Why do colors fade in fabrics over time?
Colors in fabrics can fade over time due to several factors, including exposure to sunlight, repeated washing with harsh detergents, high heat during drying, and friction between fabrics.
Can I use vinegar to set colors in fabric?
While vinegar is often used as a fixative for natural dyes, it may not be as effective on synthetic or commercially dyed fabrics. Heat setting, using a mild detergent, and following specific care guidelines are more reliable methods for preserving color in colored fabrics.
How can I prevent color bleeding between fabrics during washing?
To prevent color bleeding, separate your laundry into loads of like colors. Always wash colored fabrics with similar colors to avoid dye transfer. Additionally, using cold water and a mild detergent can help prevent color bleeding.
What's the best way to air dry colored fabrics without them losing their color?
To air dry colored fabrics without color fading, choose a well-ventilated area away from direct sunlight. Hang the items on a drying rack or line, ensuring they have enough space to air out.
Are there special care considerations for dark-colored fabrics to prevent fading?
Dark-colored fabrics are more prone to fading over time, so it's essential to take extra care. Wash dark fabrics with cold water and a mild detergent, turn them inside out before washing, and avoid excessive agitation during washing.
Conclusion
Knowing how to set colors in fabric is a valuable skill that ensures your dyed or printed textiles remain vibrant and beautiful over time.
The effort you put into preserving the brilliance of your fabrics pays off in the longevity of your favorite garments and the enduring charm of your DIY creations.
By following the techniques outlined in this guide, you can lock in those stunning colors, making them resistant to fading and running during washing and everyday wear.
Choosing the right setting methods and being mindful of your fabric care practices are the keys to maintaining color integrity.
So, whether you've embarked on a creative dyeing project or simply want to prolong the life of your colorful clothing, this guide has provided you with the insights and knowledge needed to achieve long-lasting fabrics.
With the right approach, your textiles will continue to be a vibrant expression of your unique style and creativity.