Sewing machines are a familiar sight in households and industries, indispensable tools that have played a pivotal role in the evolution of the textile and fashion world.
They are not just ordinary machines but rather intricate devices that seamlessly combine various simple machines, each serving a distinct function.
These machines are considered compound machines because they embody the harmonious collaboration of levers, wheel and axle systems, screws, and wedges.
This fusion of mechanical components elevates the humble sewing machine into a sophisticated compound machine, capable of creating intricate stitches, patterns, and designs.
In this exploration, we delve into the world of sewing machines and unravel the fascinating engineering behind their compound nature.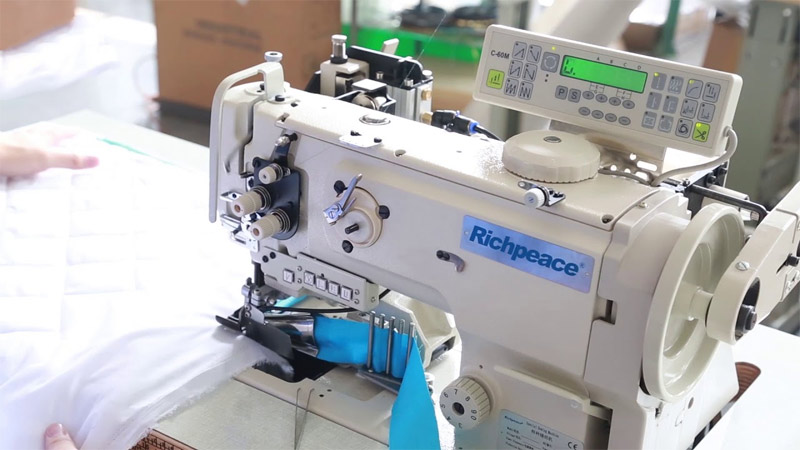 What Is a Compound Machine in Sewing?
A compound machine in sewing is the integration of various simple machines within a sewing device to perform intricate stitching tasks.
This amalgamation includes levers for pressure and tension control, wheel and axle systems for rotating the needle and bobbin, screws to adjust the needle and presser foot positions, and wedges in the form of the sewing needle that pierces the fabric.
By combining these simple machines, a sewing machine can create different stitches and patterns, providing versatility and efficiency in sewing tasks. Understanding these compound mechanisms is crucial for achieving precise and effective sewing results.
Is a Sewing Machine a Compound Machine?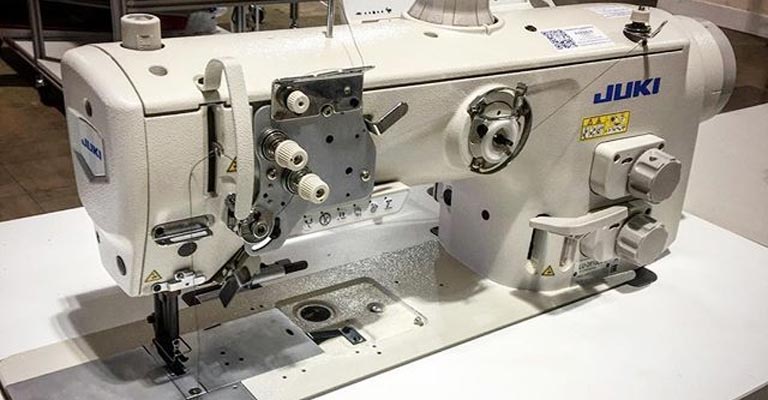 Yes, a sewing machine is a compound machine. It integrates multiple simple machines, including levers, wheel and axle systems, screws, and wedges, to enable various sewing functions.
The handwheel and flywheel represent wheel and axle mechanisms, controlling the needle and bobbin. Levers manage pressure, thread tension, and stitch length. The needle, a wedge, pierces fabric for threading.
Screw mechanisms adjust needle and presser foot positions. This combination of simple machines allows a sewing machine to create different stitches and regulate stitching patterns.
It's a testament to engineering ingenuity, simplifying the art of sewing and demonstrating how simple machines work harmoniously to perform complex tasks efficiently.
Why Is a Sewing Machine Considered a Compound Machine?
A sewing machine is a remarkable example of engineering that combines several simple machines to achieve its intricate functions.
It is considered a compound machine due to its amalgamation of various mechanical components, each contributing to the sewing process in a unique way.
Here are the key reasons why a sewing machine is classified as a compound machine:
Incorporation of Simple Machines
A sewing machine integrates multiple simple machines, including levers, wheel and axle systems, screws, and wedges. These components work together to simplify the sewing process.
Lever Mechanisms
Levers in the sewing machine control the pressure on the fabric, adjust thread tension, and regulate stitch length. This level of control is essential for achieving different types of stitches and for sewing various fabrics.
Wheel and Axle Systems
Wheel and axle mechanisms drive the rotation of the needle and the bobbin. This rotational movement is what forms the stitches and controls the flow of the thread, enabling the sewing machine to function effectively.
Screw Mechanisms
Screws are used to adjust the position and height of the needle and the presser foot. These adjustments are crucial for accommodating different fabric thicknesses and achieving precise stitching.
Wedges in the Needle
The sewing needle itself acts as a wedge. It pierces through the fabric, creating a hole for the thread to pass through, initiating the stitching process.
Efficiency and Versatility
By combining these simple machines, a sewing machine can create a diverse range of stitches, patterns, and seam types. This versatility makes it a valuable tool for a wide array of sewing projects.
Modern Advancements
In addition to traditional mechanisms, modern sewing machines often incorporate computerized systems and advanced technologies. These innovations enhance the sewing machine's capabilities, allowing for more complex stitching patterns and automation.
Simplicity in Complex Tasks
Sewing machines demonstrate how a combination of simple machines can streamline complex tasks. They make sewing more efficient, precise, and accessible, benefiting both hobbyists and professionals in the textile and fashion industries.
What Are the Simple Machines in a Sewing Machine?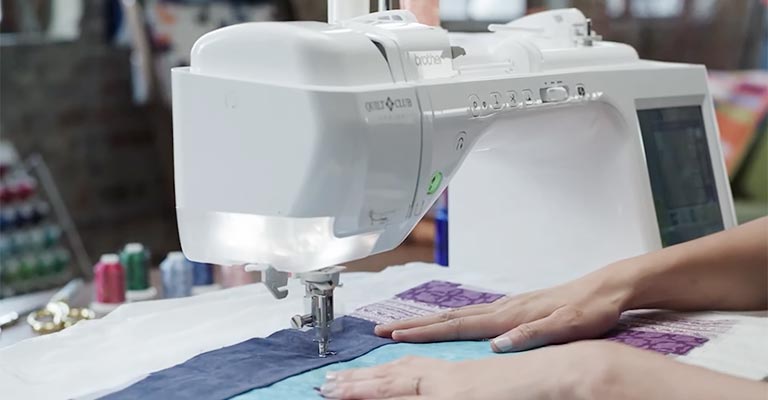 A sewing machine is a marvel of engineering, combining several simple machines to create intricate stitches and fabric manipulation.
Key simple machines within a sewing machine include levers for pressure and tension control, wheel and axle systems that drive needle and bobbin movement, screws for needle and presser foot adjustments, and wedges, with the needle acting as a wedge that pierces the fabric.
These fundamental components work in unison to produce a wide array of stitches and patterns, making the sewing machine a prime example of how simple machines, when integrated, achieve complex and versatile tasks.
How Has Technology Impacted Sewing Machines as Compound Machines?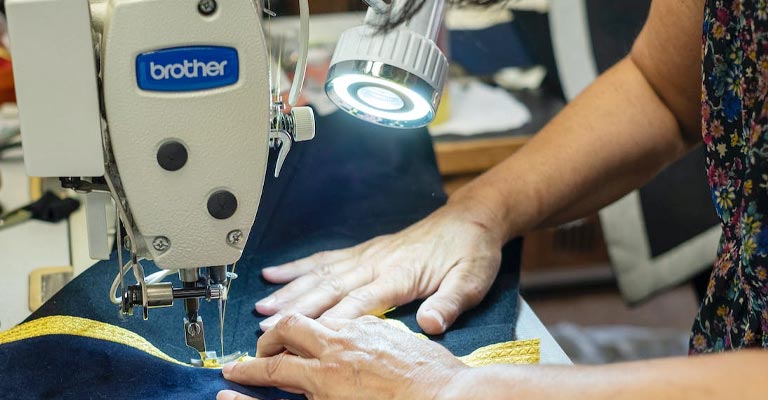 The impact of technology on sewing machines, which are considered compound machines due to their integration of various simple machines, has been transformative.
Here's how technology has influenced sewing machines:
Computerization and Digital Controls
Modern sewing machines often feature digital displays and controls, allowing users to select stitch patterns, adjust settings, and even create custom designs with precision. This shift to computerized controls has greatly enhanced user convenience and creative possibilities.
Automation of Repetitive Tasks
Technology has automated many labor-intensive tasks in sewing. Features like automatic needle threading, bobbin winding, and buttonholing streamline processes and reduce the likelihood of errors, making sewing more accessible, even for beginners.
Precision Stitching
Advanced sewing machines equipped with technology can produce highly precise and consistent stitches. This precision is especially crucial in industries where uniform and professional stitching is a requirement, such as clothing manufacturing.
Embroidery and Quilting Machines
Technology has revolutionized embroidery and quilting with computerized sewing machines that can execute intricate and complex designs with ease. These machines can replicate detailed patterns that would be challenging to achieve manually, expanding creative possibilities.
Connectivity and Integration
Some modern sewing machines are designed with connectivity in mind, allowing them to connect to computers or mobile devices. This connectivity provides users with access to a vast library of designs, making it easier to explore creative options.
Handling Specialized Materials
Technological advancements have enabled sewing machines to handle a wide range of materials, including high-tech fabrics like waterproof materials, leather, and even conductive textiles for wearable technology.
This adaptability broadens the range of projects that can be undertaken.
Reduced Maintenance
Many contemporary sewing machines require less maintenance due to improved materials and self-lubricating components. This reduces downtime, cuts maintenance costs, and ensures greater machine reliability.
Enhanced Efficiency
Advanced compound machines are designed for maximum efficiency. They can handle more extensive and complex projects, allowing users to work faster and more effectively. Enhanced efficiency boosts productivity and encourages more substantial sewing endeavors.
Precision Embellishments
In the realm of fashion and textile design, sewing machines equipped with technology offer features for adding intricate decorative elements to garments and textiles.
These may include intricate stitching, sequin application, and even laser-cutting for precise embellishments, fostering creative expression.
Eco-Friendly Designs
With an increasing emphasis on sustainability, some sewing machine manufacturers are incorporating eco-friendly designs.
They use energy-efficient components and materials to minimize the environmental impact of sewing, aligning with the broader shift towards sustainable practices in the textile industry.
FAQs
Are compound machines commonly used in other applications besides sewing machines?
Yes, compound machines are widely used in various fields, from construction equipment to industrial manufacturing, where multiple simple machines are combined to perform complex tasks.
How has the history of sewing machines shaped their role as compound machines?
The historical evolution of sewing machines has led to their modern role as compound machines, with intricate designs and advanced capabilities, enhancing sewing efficiency.
Are there maintenance tips for sewing machines as compound machines?
Yes, routine maintenance tips for sewing machines include cleaning, oiling, and checking for loose parts to ensure smooth operation and longevity.
How can understanding the compound nature of sewing machines benefit users?
Understanding a sewing machine's compound nature empowers users to make informed choices, troubleshoot issues, and optimize its capabilities for enhanced sewing results.
What creative possibilities do sewing machines as compound machines offer to users?
Sewing machines as compound machines offer users creative opportunities, including intricate stitching, embellishments, and custom designs, expanding sewing projects beyond basics.
To Recap
The sewing machine, often overlooked in its complexity, stands as a testament to human ingenuity. It is not merely a tool but a harmonious ensemble of simple machines working in tandem.
Its compound nature, weaving together levers, wheel and axle systems, screws, and wedges, transforms fabric into art. Understanding this intricacy enables us to unlock its potential, elevating our sewing endeavors.
It reminds us that within the simplest of tasks, there's a world of engineering brilliance. As we bid farewell to this exploration, we honor the remarkable marriage of technology and tradition within the sewing machine, a true masterpiece in our everyday lives.