In the realm of textiles, innovation knows no bounds. Bonded fabric, a fascinating fusion of science and style, has been making waves in the fashion and industrial sectors alike.
This remarkable material represents a union of two or more different fabrics through various bonding techniques, resulting in a fabric with enhanced properties and unique characteristics.
But what is bonded fabric? Bonded fabric is not just about aesthetics; it serves a multitude of purposes. From waterproof outerwear that keeps you dry in the rain to breathable sportswear that optimizes your performance, bonded fabrics have revolutionized the way we dress.
This comprehensive guide will delve into the intricacies of bonded fabric, shedding light on the manufacturing processes, applications across industries, and the benefits it offers to consumers.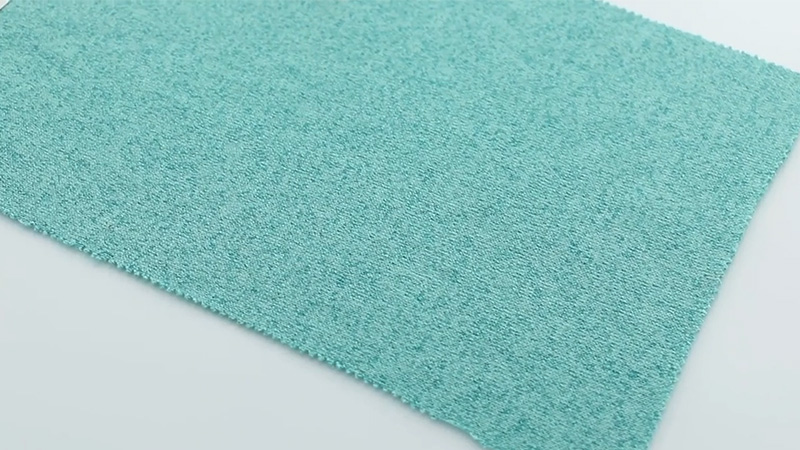 What Is Bonded Fabric?
Bonded fabric is a composite textile material created by combining two or more different fabrics or layers using various bonding techniques. These techniques may involve adhesives, heat, pressure, or even stitching.
Bonded fabrics are known for their unique features and characteristics, which make them highly versatile and suitable for a wide range of applications. Here are some key features of bonded fabric:
Strength and Durability
Bonding different layers of fabric together enhances the overall strength and durability of the material, making it resistant to wear and tear.
Versatility
Bonded fabrics can combine different properties, such as waterproofness, breathability, insulation, and more, into a single material. This versatility makes them ideal for various applications, from fashion to technical textiles.
Customization
Manufacturers can tailor bonded fabrics to meet specific performance requirements, allowing for customization based on the intended use.
Comfort
Bonded fabrics often offer improved comfort due to their ability to combine soft and breathable layers with protective or insulating elements.
Seamlessness
In some cases, bonded fabrics eliminate the need for seams, resulting in a sleek and clean appearance in clothing and reducing the risk of chafing.
Weather Resistance
Bonded fabrics can be engineered to be weather-resistant or waterproof, making them suitable for outerwear and outdoor gear.
Lightweight
Despite their enhanced properties, bonded fabrics can remain lightweight, making them comfortable for everyday wear.
Thermal Properties
Bonded fabrics can provide excellent thermal insulation, keeping the wearer warm in cold conditions or cool in hot weather.
Aesthetics
These fabrics offer a wide range of design possibilities, as different materials can be combined to achieve unique textures, patterns, and appearances.
Industrial Applications
Bonded fabrics find applications in industries beyond fashion, including automotive, aerospace, healthcare, and construction, where their strength, durability, and performance characteristics are highly valued.
In essence, bonded fabric is a testament to the ingenuity of textile engineering, combining diverse materials to create a versatile and adaptable material with a myriad of applications.
What Is Bonded Fabric Used For?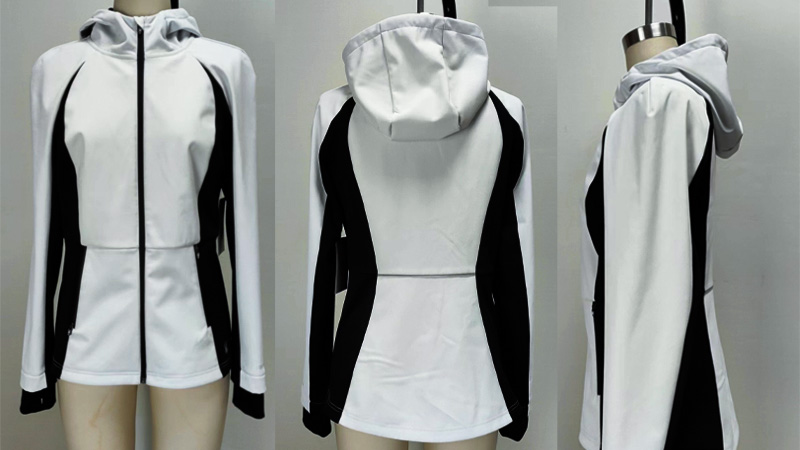 Bonded fabric finds a wide range of applications across various industries due to its versatility and unique properties. Here are some common uses for bonded fabric:
Apparel
Bonded fabrics are frequently used in the fashion industry to create stylish and functional clothing items. They are employed in outerwear, sportswear, activewear, and even high-fashion garments.
Bonded fabrics can offer features like waterproofing, breathability, and insulation while maintaining a sleek and modern appearance.
Outdoor Gear
Outdoor enthusiasts benefit from bonded fabric in items such as waterproof jackets, windbreakers, hiking pants, and gloves. These fabrics provide protection from the elements, ensuring comfort and safety during outdoor activities.
Automotive Industry
Bonded fabric is used in the automotive sector for upholstery, seat covers, and interior trim. Its durability and resistance to wear make it an ideal choice for car interiors.
Technical Textiles
Industries like healthcare, aerospace, and construction rely on bonded fabrics for specialized applications. These fabrics can be engineered to provide properties such as flame resistance, antimicrobial coatings, or sound insulation.
Footwear
Bonded fabrics are used in the production of athletic shoes, hiking boots, and other types of footwear. They offer a combination of comfort, support, and durability.
Home Furnishings
Bonded fabric can be found in upholstery, curtains, and bedding due to its durability and versatility. It can mimic the appearance of more expensive materials while being easier to maintain.
Bags and Accessories
Backpacks, handbags, and other accessories often utilize bonded fabric for its strength, lightweight nature, and potential for unique designs.
Medical Devices
In the healthcare sector, bonded fabrics can be used for wound dressings, bandages, and medical gowns. Their ability to provide comfort and protection is crucial in healthcare settings.
Industrial Applications
Bonded fabrics are used in industrial settings for purposes such as filtration, insulation, and protective clothing for workers in hazardous environments.
Sporting Goods
They are used in the production of sporting equipment such as golf bags, tennis racket cases, and gym mats, thanks to their durability and design flexibility.
Luggage
Bonded fabric's combination of strength and lightweight properties makes it an excellent choice for luggage, including suitcases and travel bags.
These diverse applications showcase the adaptability and functionality of bonded fabric across various industries, making it a valuable material in many different contexts.
How Do You Know If Fabric Is Bonded?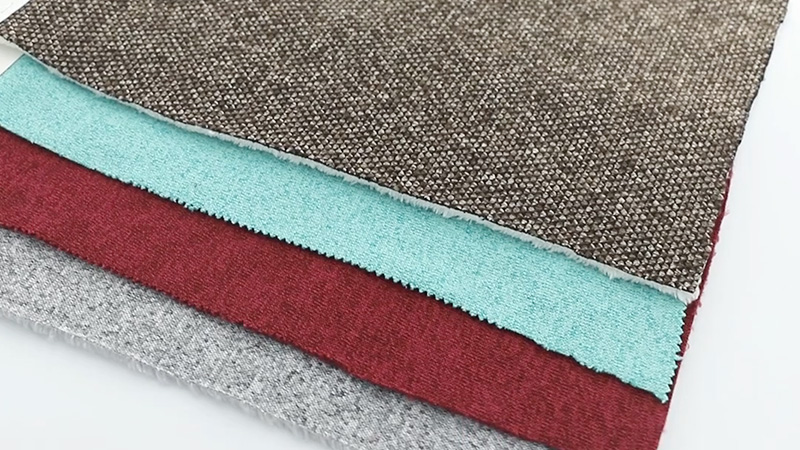 Identifying bonded fabric can sometimes be challenging, as the bonding process is designed to create a seamless and integrated material. However, here are some methods to help you determine if a fabric is bonded:
Look for Layers
Examine the fabric closely. Bonded fabric often consists of two or more layers joined together. You may be able to see distinct layers or textures on the surface, indicating that it's not a single piece of fabric.
Check for Thickness
Bonded fabrics can be thicker than regular fabrics due to the addition of multiple layers. Gently pinch the fabric to assess its thickness compared to a standard fabric.
Look for Seams
In some cases, bonded fabrics are used to create seamless garments or products. If you notice a lack of visible seams or stitches in an item, it could be an indicator of bonded fabric.
Read the Label
Check any labels or tags attached to the fabric or product. Manufacturers often indicate if a fabric is bonded, laminated, or has special properties like waterproofing or breathability.
Feel the Texture
Run your fingers over the fabric's surface. Bonded fabrics may have a different texture or feel than regular fabrics. They can feel smoother, softer, or even slightly rubbery, depending on the bonding method used.
Examine the Purpose
Consider the intended use of the fabric or product. Bonded fabrics are commonly used in outdoor gear, sportswear, and technical textiles due to their enhanced properties. If the item is designed for these purposes, it's more likely to be made from bonded fabric.
Consult Manufacturer Information
If you have access to the manufacturer's information or product specifications, they may explicitly mention the use of bonded fabric in the construction of the item.
Ask a Professional
If you're unsure, consulting with a textile expert or a knowledgeable salesperson at a fabric or clothing store can provide you with more information about the fabric's composition and properties.
By using these methods and considering the context in which the fabric is used, you can often identify the bonded fabric and understand its characteristics more effectively.
Is Cotton Bonded Fabric?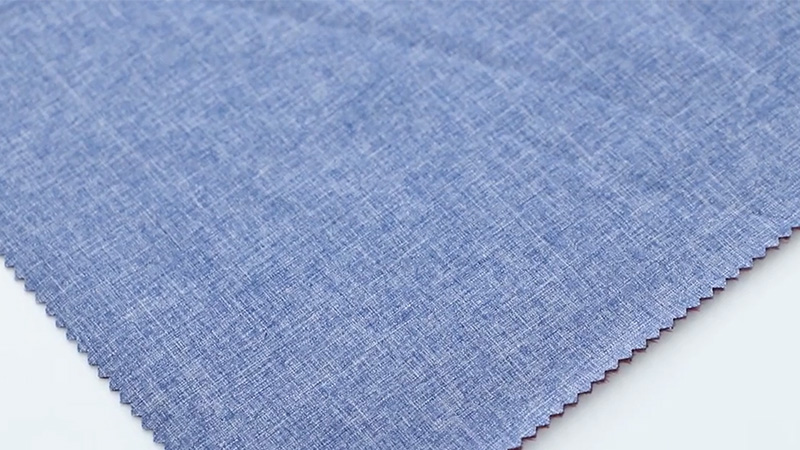 Cotton itself is not typically considered a bonded fabric. Cotton is a natural fiber, and when it's used in fabric production, it's usually woven or knitted into a single layer of material.
However, cotton can be part of bonded fabrics when combined with other materials through various bonding techniques.
For example, a bonded fabric could consist of a cotton layer bonded to another material, such as a waterproof membrane or insulation layer.
In such cases, the cotton layer is just one component of the overall bonded fabric, contributing its natural fiber properties to the material.
So, while cotton is not inherently a bonded fabric, it can be incorporated into bonded fabrics as part of a layered or composite structure to achieve specific performance characteristics.
FAQs
What is the difference between bonded fabric and laminated fabric?
Bonded fabric involves joining different fabric layers through various bonding techniques, while laminated fabric consists of multiple layers with a polymer film or membrane fused onto one or both sides. 
Are bonded fabrics breathable?
Yes, many bonded fabrics are designed to be breathable. Manufacturers can choose specific materials and bonding techniques to create fabrics that balance waterproof or windproof properties with breathability. 
How do I care for garments made from bonded fabric?
Care instructions may vary depending on the specific bonded fabric and its components. Generally, it's best to follow the care label on the garment. However, most bonded fabric items can be machine washed on a gentle cycle.
Can bonded fabric be recycled or repurposed?
Recycling bonded fabric can be challenging due to the combination of materials. However, some efforts are being made to recycle specific types of bonded fabrics, particularly those with eco-friendly adhesives. 
What are the advantages of using bonded fabric in outdoor gear?
Bonded fabric is an excellent choice for outdoor gear due to its durability, weather resistance, and lightweight properties. 
It can provide waterproofing to keep you dry in rain or snow, breathability for comfort during physical activities, and insulation to regulate temperature in various weather conditions.
Conclusion
Bonded fabric stands as a testament to human ingenuity in the textile industry. Its ability to combine disparate materials into a single, high-performing fabric has opened doors to endless possibilities.
From cutting-edge fashion designs that blend style and functionality to industrial applications that demand durability and versatility, bonded fabric continues to shape our world.
As we've explored in this guide, the processes and techniques behind bonded fabric production are diverse, offering a range of textures, appearances, and performance characteristics.
Whether you seek comfort, durability, or protection, there's likely a bonded fabric tailored to your needs. As consumers increasingly value sustainability and performance, bonded fabrics are poised to play a pivotal role in meeting these demands.
So, as you navigate your world, keep an eye out for the innovative applications of bonded fabric, and appreciate the seamless blend of science and style that it brings to our lives.