Paper crafting, a timeless art form, continues to evolve with the changing tides of creativity and design. As we venture into the future, exciting trends are emerging that promise to redefine and rejuvenate this beloved craft.
From sustainability and eco-conscious practices to digital integration and immersive storytelling, the world of paper crafting is undergoing a vibrant transformation.
These evolving trends are ushering in a new era of innovation, offering fresh inspiration and possibilities for both seasoned crafters and newcomers alike.
In this exploration of the latest trends in paper crafting, we'll delve into the captivating and innovative directions this art form is taking, igniting creativity and imagination.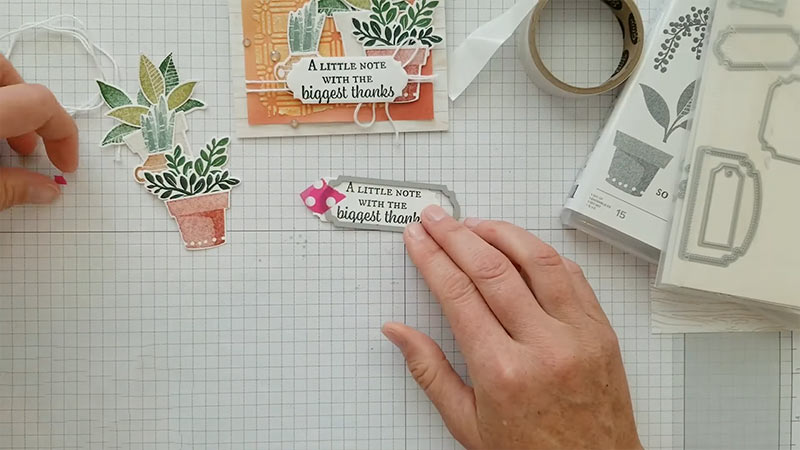 What Trends Are Coming Up On Paper Crafting?
Paper crafting is a delightful and versatile form of creative expression that continues to evolve with the times. While its traditions remain strong, new trends are constantly emerging, breathing fresh life into this timeless art.
As we look forward, here are some of the trends that are poised to shape the world of paper crafting in the near future:
Eco-Friendly and Sustainable Crafting
With an increasing focus on environmental consciousness, paper crafters are likely to prioritize eco-friendly materials. This trend includes using recycled and sustainable paper, and natural dyes, and reducing waste by reusing scraps.
Digital Integration
The integration of digital technology into paper crafting is expected to continue growing. Crafters might leverage design software, electronic cutting machines, and digital printing to create intricate and personalized paper projects.
Artistic Collaboration
Collaborations between paper crafters and artists from other disciplines, such as illustrators, painters, or calligraphers, could become more common. This fusion of talents can result in unique and inspiring paper-crafting projects.
Interactive and Kinetic Designs
Expect to see a rise in interactive and kinetic paper crafts. These projects can include pop-up cards, intricate fold-out designs, or even moving parts, adding an element of surprise and engagement.
Mixed Media Fusion
Blending paper crafting with other artistic mediums like watercolor, acrylics, and embroidery is a trend that allows for richer textures and more dynamic projects. The combination of various materials can create visually stunning results.
3D Paper Sculptures
Going beyond flat paper projects, crafters might explore the creation of 3D paper sculptures and installations. These intricate sculptures can be intricate and visually captivating.
Geometric and Minimalist Designs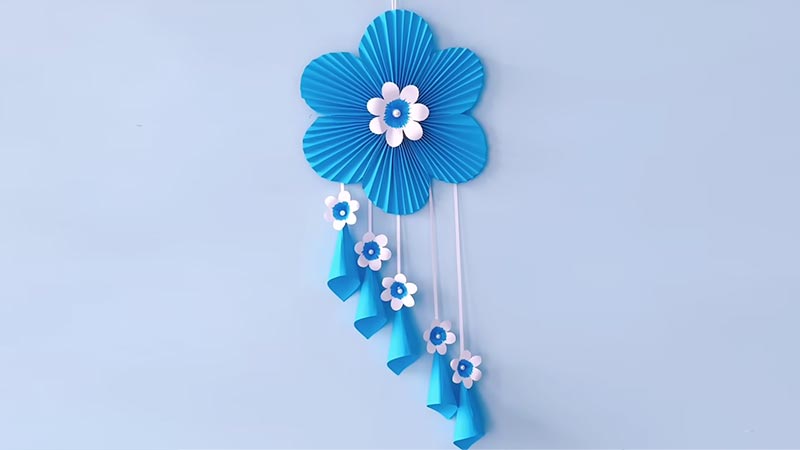 Clean lines, bold geometric shapes, and minimalist designs are gaining popularity. These designs offer a contemporary, sleek aesthetic to paper crafting.
Inclusive and Diverse Themes
The paper crafting community is increasingly embracing diversity and inclusivity. Expect to see more projects that celebrate different cultures, identities, and social issues, promoting a more inclusive and representative craft.
Art Journaling
The trend of art journaling is expected to continue to grow. Crafters often use journals as a creative outlet for personal expression, incorporating drawing, collage, and mixed media into their pages.
Customization and Personalization
Personalized paper crafting projects, such as customized greeting cards and gifts, will remain in demand. Crafters may offer options for customization, allowing customers to add names, photos, or personal messages to their creations.
Upcycling and Repurposing
Repurposing materials like old books, maps, and vintage postcards to create paper crafts is an eco-conscious and resourceful trend. Crafters can transform discarded items into beautiful and functional pieces.
Virtual Workshops and Communities
With the growth of online crafting communities, virtual workshops, and crafting events are likely to continue being a significant part of the paper crafting world. These platforms enable crafters to connect, learn, and share their passion with others worldwide.
Artisanal and Limited-Edition Crafts
The appeal of one-of-a-kind or limited-edition paper crafts is on the rise. Crafters may focus on creating unique, handcrafted pieces that offer exclusivity and a sense of artistry.
Why Is Staying Informed About Upcoming Trends in Paper Crafting Important?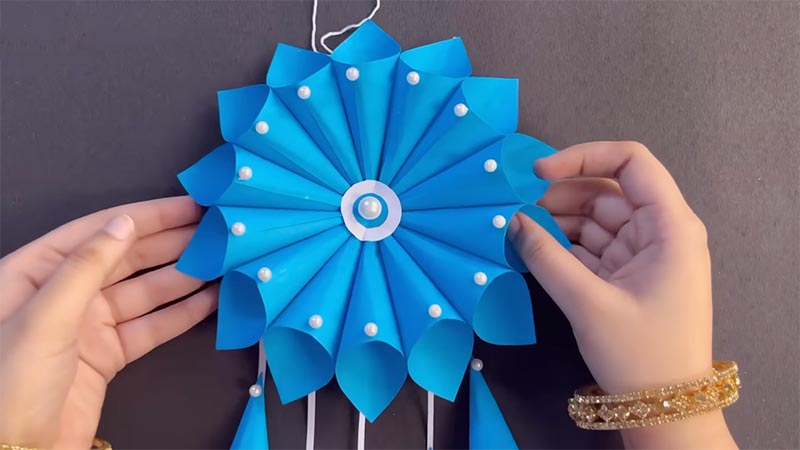 Paper crafting is not just a creative hobby; it's an art form that evolves with time. Staying informed about upcoming trends in paper crafting is essential for a variety of reasons, whether you're a seasoned crafter or just starting your creative journey.
Here's why it's important:
Fresh Inspiration
New trends inject a breath of fresh air into your crafting projects. They offer inspiration and innovative ideas that can reignite your passion for paper crafting. Keeping up with trends ensures you never run out of creative fuel.
Relevance and Modernization
Paper crafting trends often reflect contemporary design aesthetics and evolving styles. Staying informed allows you to modernize your crafting, ensuring your creations remain relevant in a changing artistic landscape.
Skill Expansion
Exploring new trends exposes you to different techniques, materials, and artistic approaches. It's an opportunity to diversify your skill set and challenge yourself to learn and master new methods.
Eco-Conscious Crafting
Sustainability and eco-friendliness are gaining importance in the crafting world. Staying informed about these trends helps you make responsible choices, such as using recycled or sustainable materials and reducing waste in your projects.
Community Engagement
Knowing the latest trends opens the door to vibrant crafting communities. Attending workshops, joining online forums, and participating in crafting events allow you to connect with like-minded individuals who share your passion and can offer valuable insights.
Efficiency and Resource Management
Understanding what's trending can save you time and money. You can avoid buying supplies that are falling out of favor and instead invest in materials aligned with your future crafting projects.
Personal Growth and Learning
Learning about new trends is an educational journey. It exposes you to fresh ideas, techniques, and design philosophies, fostering personal growth and encouraging lifelong learning.
Customization and Personalization
Staying informed about trends allows you to customize your crafting projects to align with your unique style and the preferences of your audience. Personalization adds depth and significance to your creations.
Inclusivity and Diversity
Many crafters are embracing inclusivity and diversity in their projects. By being aware of these trends, you can create paper crafts that celebrate different cultures, identities, and backgrounds, contributing to a more inclusive crafting community.
Entrepreneurial Success
If you're a crafter looking to sell your creations, staying informed about trends is vital. It enables you to produce items that are more likely to be in demand, ensuring the success and profitability of your crafting business.
What Role Does Technology Play in the Future of Paper Crafting Trends?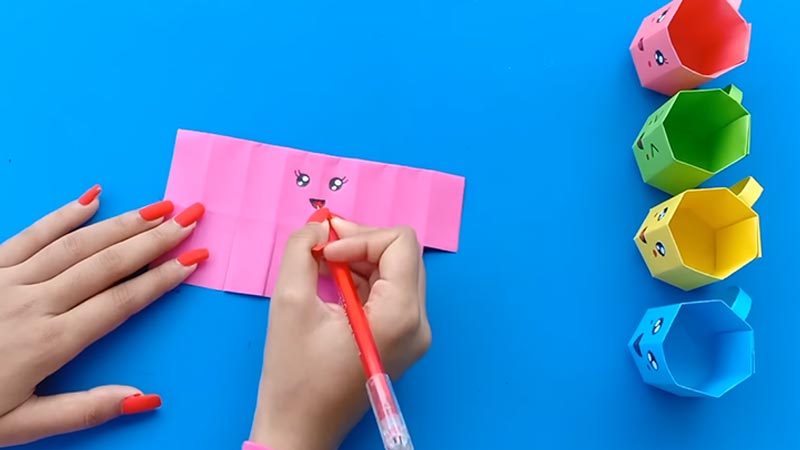 Technology is set to play an increasingly influential role in shaping the future of paper crafting trends. This age-old art form is experiencing a digital renaissance, with technology offering new tools and techniques that enhance the creativity and possibilities for crafters.
Here are some ways in which technology is influencing the future of paper crafting trends:
Digital Design Tools
Modern crafters are empowered by digital design software and applications. These tools allow them to create intricate and highly customized designs, patterns, and templates for paper crafting projects. This not only saves time but also opens up a world of creative possibilities.
Electronic Cutting Machines
Devices like Cricut, Silhouette, and other electronic cutting machines have become indispensable for paper crafters. They offer precision and efficiency in cutting out intricate shapes, designs, and text, bringing a level of accuracy that was once challenging to achieve by hand.
Augmented and Virtual Reality (AR/VR)
AR and VR technologies are finding their way into paper crafting. With the help of AR apps, crafters can add a digital layer to their paper creations, making them interactive and engaging. This opens up exciting opportunities for storytelling and interactive designs.
3D Printing
While not traditionally associated with paper crafting, 3D printing can be employed to create custom embellishments, tools, and even entire paper crafting projects. Crafters can experiment with three-dimensional elements and intricate structures.
Laser Cutting and Engraving
Laser cutting and engraving machines offer a level of precision that elevates paper crafting to new heights. Crafters can create intricate, detailed designs on a variety of materials, including paper, wood, and acrylic, expanding the possibilities for creativity.
Online Communities and Tutorials
The internet and social media platforms have given rise to a vibrant online community of paper crafters. YouTube tutorials, crafting blogs, and forums provide a wealth of information, tips, and inspiration for both beginners and experienced crafters.
Digital Downloads
Crafters can now purchase and download digital templates, designs, and patterns for a wide range of paper crafting projects. This offers a convenient and customizable way to create beautiful paper crafts.
Electronic Embellishments
Integration of electronic components, such as LEDs, sound modules, and sensors, can add interactive and eye-catching effects to paper crafting projects. Crafters can experiment with light, sound, and motion to make their creations stand out.
Artificial Intelligence (AI)
AI is increasingly being employed to assist crafters in the design process. AI tools can suggest layouts, color schemes, and embellishments based on user preferences, streamlining the creative process.
E-commerce and Marketplaces
Technology has made it easier for crafters to showcase and sell their creations. Platforms like Etsy and other e-commerce websites provide global exposure and the opportunity to turn a hobby into a business.
FAQs
Are there any emerging trends for paper crafting tools and equipment?
Emerging trends in paper crafting tools include advanced electronic cutters, AI-assisted design software, and innovative 3D printing for intricate paper crafting projects.
What are some popular themes in paper crafting today?
Popular paper crafting themes today include botanical motifs, vintage nostalgia, geometric designs, and eco-conscious creations, reflecting nature, history, modern aesthetics, and sustainability.
Are there any specific color palettes or color trends in paper crafting for the upcoming year?
Color trends in paper crafting for the upcoming year may include soft pastels, earthy tones, and metallic accents to evoke nature, tranquility, and sophistication in projects.
How can I stay updated on paper crafting trends?
Stay updated on paper crafting trends by following craft blogs, joining online communities, attending workshops, and exploring social media platforms for inspiration and insights.
What are some budget-friendly ways to keep up with the latest paper crafting trends?
Explore free crafting tutorials, swap supplies with fellow crafters, repurpose materials, and participate in community events to stay current on paper crafting trends without overspending.
To Recap
In the world of paper crafting, the future is undeniably exciting, with an ever-evolving tapestry of trends and techniques.
As crafters continue to push the boundaries of their creativity, sustainability, and eco-friendly practices have taken center stage, emphasizing responsible, earth-conscious crafting.
The fusion of digital tools and intricate die-cutting techniques has introduced new dimensions to paper crafting, enabling artists to breathe life into their visions.
The timeless allure of botanical themes and the enduring charm of vintage aesthetics offer a sense of nostalgia and nature's beauty.
With an emphasis on personalization and innovation, paper crafting remains an artistic canvas where creativity knows no bounds. The journey of exploration and self-expression in paper crafting continues, promising boundless inspiration and artistic growth.