Selecting the right colours to pair with cream clothes is an art that can elevate your fashion game to new heights. Cream, with its soft, neutral tones, serves as a versatile backdrop for a wide range of colour combinations, offering an opportunity to create stylish and elegant outfits.
In this guide, we will explore what colours go with cream clothes, providing you with an array of options to express your personal style.
From classic and timeless pairings like navy blue to fresh and vibrant combinations like mint green, the harmony of these colours with cream enables you to create looks suitable for a variety of occasions, seasons, and moods.
Whether you're aiming for a gentle and romantic ensemble or a striking contrast, understanding what colours go with cream clothes is the key to unlocking endless fashion possibilities.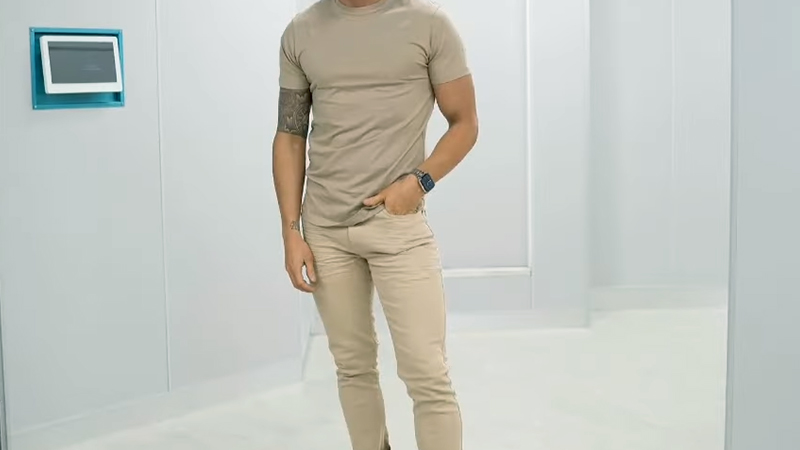 What Is The Colour Cream?
The cream is a warm, neutral colour that is often described as a pale, off-white shade with subtle hints of yellow or beige. It gets its name from the rich, creamy appearance reminiscent of dairy products.
Cream is known for its soft and calming qualities, making it a popular choice in interior design and fashion. This versatile hue complements a wide range of colours, serving as an excellent base for various colour combinations.
Whether used as a wall colour, furniture upholstery, or clothing, the cream adds a sense of elegance and sophistication to any space or outfit.
Its gentle and inviting nature creates a feeling of comfort and warmth, making it a timeless and enduring choice in the world of aesthetics.
Cream exudes a sense of purity and simplicity, allowing it to adapt to both classic and contemporary design styles with ease.
Here are some types of cream colours:
Ivory Cream
Ivory cream is a delicate and soft shade, often described as a warm, pale tint of cream. It embodies a sense of timeless elegance, resembling the colour of natural ivory.
Ivory cream is commonly used in bridal wear and formal settings due to its refined and sophisticated appearance. Its subtle warmth adds a touch of luxury to any design or outfit.
Antique Cream
Antique cream is a muted and slightly yellowish cream hue reminiscent of aged or antique paper. This colour exudes a sense of nostalgia and vintage charm, making it popular in rustic or shabby-chic interior decor.
Antique cream adds a warm, inviting atmosphere to spaces, evoking a feeling of comfort and history.
Vanilla Cream
The vanilla cream is a soft, pale yellowish cream colour inspired by the creamy tone of the vanilla bean. It brings a sense of sweetness and warmth to any setting.
Vanilla cream is often used in kitchen decor and culinary presentations, symbolizing freshness and inviting a sense of indulgence.
Peach Cream
Peach cream combines the softness of cream with the subtle blush of peach, creating a warm and gentle hue. This colour radiates a calming and soothing vibe, making it ideal for bedrooms and relaxation spaces.
Peach cream represents tranquillity and softness, making it a popular choice for interior design in homes and spas.
Linen Cream
Linen cream captures the natural, unbleached shade of linen fabric. It is a warm, neutral cream colour with a touch of beige. Linen cream embodies simplicity and earthiness, resembling the colour of natural fibres. 
This shade is often used in textiles and home decor, creating a cosy and organic ambience.
Buttercream
Buttercream is a rich and creamy colour with a slight yellow undertone, reminiscent of the smooth texture of butter. This warm and indulgent hue adds a sense of luxury to interiors and fashion.
Buttercream is commonly used in upscale decor, evoking feelings of richness and opulence.
Champagne Cream
Champagne cream is a sophisticated and muted cream colour inspired by the pale gold tones of champagne. It exudes a sense of refinement and celebration, making it a popular choice for formal events and upscale designs.
Champagne cream adds an element of glamour and elegance to any setting, embodying luxury and sophistication.
What Colours Go With Cream Clothes?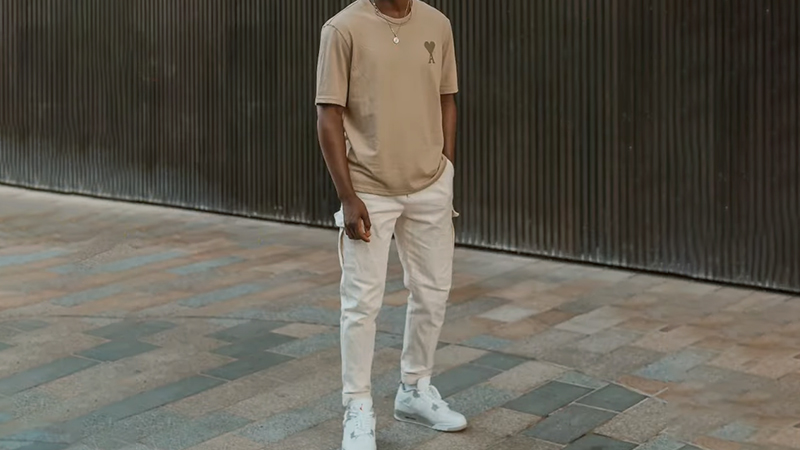 Cream clothing offers a versatile canvas for creating stylish and elegant outfits. Here are some colours that pair beautifully with cream clothes:
Navy Blue
Navy blue is a classic and timeless choice that complements cream effortlessly. The deep, rich hue of navy creates a striking contrast with cream, resulting in a balanced and sophisticated ensemble suitable for both casual and formal occasions.
Blush Pink
Blush pink combines delicately with cream to create a soft and romantic look. The pairing is perfect for achieving a gentle and feminine appearance, making it an excellent choice for dresses, blouses, or accessories.
Olive Green
Olive green provides an earthy and natural contrast to cream. This combination is often seen in military-inspired fashion, offering a harmonious and balanced look that blends outdoor and urban styles.
Burgundy
Burgundy, a deep red with purple undertones, pairs beautifully with cream. This combination exudes richness and warmth, making it a great choice for fall and winter ensembles.
Mint Green
Mint green creates a fresh and lively contrast with cream, especially during the spring and summer seasons. This pairing evokes a sense of vibrancy and youthfulness, making it ideal for dresses and casual wear.
Charcoal Gray
Charcoal grey provides a modern and sleek contrast to cream. This combination is both sophisticated and versatile, often seen in professional settings. Charcoal grey complements cream well in suits, blazers, and trousers.
Gold Accessories
Gold accessories, such as jewellery, belts, or handbags, pair seamlessly with cream clothing. Gold adds a touch of opulence and elegance, enhancing the overall glamour of your outfit.
By mixing and matching these colour combinations, you can create a diverse range of outfits that suit different occasions and moods while embracing the timeless appeal of cream clothing.
What Garments Look Good In Cream?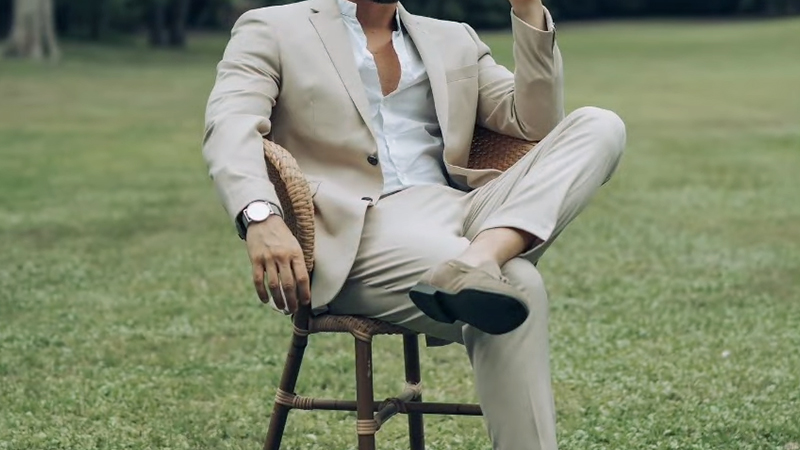 The cream is a versatile and timeless colour that complements a wide range of garments, offering elegance and sophistication to your wardrobe. Here are some types of garments that look particularly good in cream:
Tailored Blouses
Cream-coloured blouses, whether in silk, cotton, or lace, exude a sense of femininity and refinement. They can be paired with skirts, slacks, or jeans for a polished and versatile look.
Linen Pants
Cream linen pants are perfect for warm weather. They provide a relaxed, airy feel while maintaining a chic and put-together appearance, making them ideal for casual outings and vacations.
Trench Coats
A cream trench coat is a classic choice for outerwear. It combines sophistication with timeless style, easily complementing both formal and casual outfits. It adds an element of luxury to your wardrobe.
Shift Dresses
Cream shift dresses offer an elegant and minimalistic look. These dresses are suitable for a variety of occasions, from work to special events. They serve as a versatile canvas for accessories and footwear.
Tailored Suits
Cream-coloured tailored suits are a symbol of professionalism and sophistication. They are a popular choice for formal events, business meetings, or a stylish take on office attire. Cream suits can be paired with a variety of shirt and tie colours.
Knit Sweaters
Cream-coloured knit sweaters are cosy and timeless. They provide a soft, neutral base for layering, whether worn with jeans, skirts, or leggings. They offer comfort and style during colder seasons.
Maxi Dresses
Cream maxi dresses create an effortless and bohemian look. Their flowing, neutral tones are perfect for summer outings or beach vacations. Cream maxi dresses capture the essence of relaxed elegance.
Adding these cream garments to your collection allows for endless possibilities in creating stylish, classic, and versatile outfits. Cream's soft and inviting nature ensures it remains a popular choice in fashion, suitable for various seasons and occasions.
FAQs
What colours can I pair with cream for a classic and elegant look?
For a classic and elegant look, consider pairing cream with navy blue, charcoal grey, or deep burgundy. These colours provide a timeless contrast, adding sophistication to your outfit and making it suitable for formal occasions or professional settings.
How can I create a fresh and summery look with cream clothing?
To achieve a fresh and summery appearance, opt for colours like mint green, blush pink, or soft lavender. These pastel hues complement cream beautifully, creating a gentle and romantic ensemble perfect for warm-weather outings and events.
Can I mix the cream with bold and vibrant colours?
Yes, you can infuse vibrancy by pairing cream with bold shades like coral, emerald green, or royal blue. These contrasting colours create eye-catching and dynamic outfits, ideal for making a statement at parties or special occasions.
Are there neutral colours that pair well with cream clothes for a more understated look?
Absolutely; neutrals like beige, taupe, or soft grey offer a more understated and monochromatic appearance when combined with cream. This palette creates a harmonious and tranquil outfit, suitable for both casual and formal settings.
What accessories work best with cream clothing to enhance the overall look?
Gold accessories, such as jewellery, belts, or handbags, pair exceptionally well with cream clothing. Gold adds an element of opulence and elegance, elevating the overall glamour and sophistication of your outfit, whether it's for a formal event or a night out.
Conclusion
In the realm of fashion, the interplay of colours is a crucial element in creating stunning and impactful outfits. As we've explored the colours that pair seamlessly with cream clothes, it's clear that cream serves as an excellent base for achieving a wide range of styles.
From the understated elegance of navy blue to the fresh allure of mint green, cream's neutral and inviting nature ensures that it complements a diverse palette of colours, enabling you to craft a wardrobe that reflects your unique style.
The beauty of cream garments lies in their versatility, making them suitable for both casual and formal settings. As you venture into the world of fashion, remember that the choice of colours should reflect your personality and the mood of the occasion, allowing you to express yourself with confidence and creativity.