Yellow, the color of sunshine and happiness, radiates with positivity and energy. But when it comes to fashion, finding the right colors to complement yellow garments can be a delightful adventure.
Wondering what colors go with yellow clothes? In this style guide, we embark on a journey through the vibrant world of color coordination with yellow clothes.
Whether you're sporting a sunny yellow dress, a pair of cheerful yellow shorts, or any other yellow apparel, knowing how to pair yellow with other colors can elevate your fashion game.
From classic neutrals to daring contrasts, we'll uncover the secrets to making your yellow pieces pop. So, let's dive into the colorful realm of fashion and discover the captivating shades that harmonize with yellow, allowing you to create outfits that reflect your unique style and brighten up any occasion.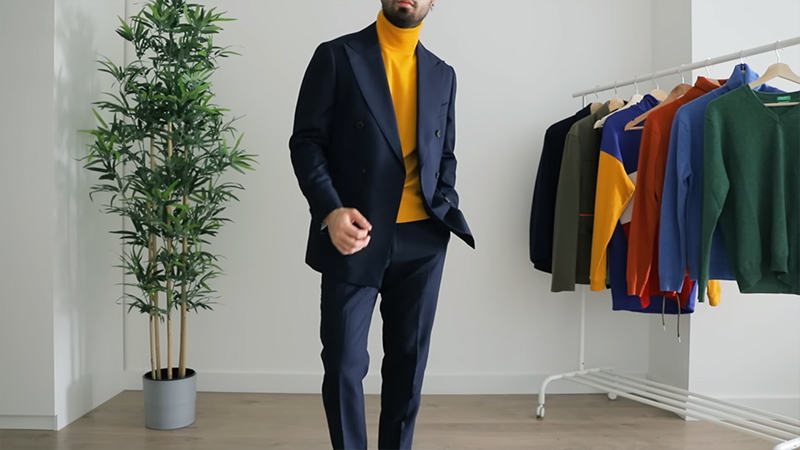 What Colors Go With Yellow Clothes?
With the right color pairings, you can confidently create outfits that brighten up your style and reflect your unique personality. Let's explore the colors you can wear with yellow clothes.
Classic Neutrals: A Timeless Elegance
Neutrals are an ideal starting point when exploring the color combinations for yellow clothing. They provide a sophisticated and timeless backdrop for the cheerful and lively nature of yellow. Here's how to effectively incorporate neutrals.
White
Pairing yellow with white creates a fresh and crisp contrast. A yellow blouse or skirt combined with white accessories or a white blazer is perfect for a summer-inspired look.
Black
Yellow and black offer a bold and striking combination. Consider a yellow top with black pants or a black jacket over a yellow dress for a polished and sophisticated appearance.
Gray and Beige
Light gray or dove gray can provide a soft and understated contrast with yellow. Opt for gray accessories or clothing items to create a tranquil and chic outfit.
Combining beige with yellow adds warmth and elegance to your ensemble. A beige belt, shoes, or a beige handbag can create a relaxed and harmonious style, ideal for various settings.
Complementary Colors: Vibrant Contrasts
Complementary colors, found opposite each other on the color wheel, create dynamic and eye-catching contrasts with yellow. Yellow's complementary color is purple, making it an exciting choice for those seeking a bold and vibrant look.
Pairing yellow with purple can create a striking and harmonious combination. A yellow dress or blouse paired with purple accessories, like shoes or a scarf, is ideal for making a statement at a special event or a creative outing.
Analogous Colors: Coordinated Harmony
Analogous colors, those adjacent to each other on the color wheel, create coordinated and harmonious looks with yellow. Yellow's analogous colors include orange and green, offering a range of options for a balanced style.
Orange
Yellow and orange together evoke a warm and lively ambiance. A yellow skirt paired with an orange top or a yellow blouse with orange accessories creates a cheerful and energetic look, suitable for various occasions.
Green
Combining yellow with green can create a refreshing and nature-inspired appearance. Yellow clothing items harmonize well with shades of green like mint or lime, resulting in a vibrant and vibrant ensemble.
Pastels: Soft and Playful
Yellow pairs beautifully with pastel colors, creating a soft and playful contrast. Soft pastels can add a touch of whimsy to your yellow garments.
A baby blue cardigan, shoes, or handbag can create a sweet and delicate contrast with yellow, perfect for a fresh and breezy look.
Soft pastel pink accessories or clothing items can complement yellow beautifully, adding a feminine and charming touch to your ensemble.
Lavender pairs harmoniously with yellow, creating a gentle and dreamy combination. Lavender accessories or a lavender dress can add a touch of sophistication and serenity.
Bold Contrasts: Making a Statement
For those who love making a statement with their fashion, bold and high-contrast color combinations are a thrilling choice.
Red and Turquoise
Pairing yellow with red creates a lively and high-energy contrast. This combination is perfect for a bold and attention-grabbing style, ideal for parties or special occasions.
Turquoise and yellow offer a refreshing and invigorating contrast. A yellow dress paired with turquoise accessories can create a dynamic and stylish look, perfect for summer gatherings.
Hot Pink
Combining yellow with hot pink can result in a playful and vibrant ensemble. A yellow top with hot pink shorts or a hot pink handbag can make a fashion-forward statement, ideal for creative and energetic settings.
Metallic Accents: Shimmer and Shine
To add a touch of glamour and sophistication to your yellow outfit, consider incorporating metallic accents:
Gold accessories, such as gold jewelry, a gold belt, or gold shoes, can add a luxurious and regal touch to your yellow clothing, ideal for special occasions or formal events.
Silver complements yellow beautifully and adds a modern and sleek element to your look, suitable for various settings and styles.
Patterns and Prints: Adding Depth and Texture
Patterns and prints that incorporate yellow can add depth and texture to your outfit. Whether it's floral patterns, stripes, or geometric designs, make sure that the patterns harmonize with the other colors in your ensemble for a well-balanced look.
Does Pink Go with Yellow?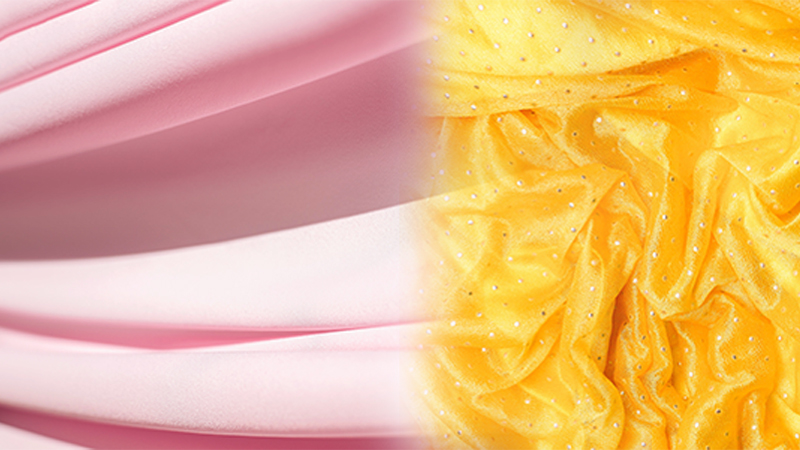 Absolutely, pink and yellow can create a delightful and harmonious color combination that exudes vibrancy and energy. These two colors, when paired thoughtfully, can result in a stylish and eye-catching ensemble.
Here's a closer look at how pink and yellow work together and some tips for creating a captivating look.
Understanding the Color Relationship
Pink and yellow are situated next to each other on the color wheel, making them analogous colors. Analogous colors share a close relationship and often complement each other effectively.
In this case, pink and yellow share common warm undertones, which contribute to their compatibility.
Tips for Pairing Pink and Yellow
When combining pink and yellow, consider these tips to create a balanced and stylish look:
Choose the Right Shades
Pink and yellow come in a wide range of shades, from soft pastels to vibrant neons. The key is to select shades that complement each other and match your personal style.
For a more subtle and delicate appearance, pastel shades like pale pink and soft yellow work well together. For a bolder and high-contrast look, opt for vibrant shades like hot pink and bright yellow.
Use Neutrals
To balance the vibrancy of pink and yellow, consider incorporating neutral colors like white, beige, or gray into your outfit. Neutral pieces can create a calming backdrop and allow pink and yellow to stand out.
Accessorize Thoughtfully
Accessories play a crucial role in balancing the color combination. Use neutral accessories to keep the focus on your pink and yellow clothing items. For example, a white belt or beige shoes can provide a touch of elegance.
Mix and Match
Don't hesitate to experiment with different clothing items. A yellow skirt paired with a pink top or a pink blouse with yellow shorts can create a fresh and dynamic look. Mixing and matching clothing pieces can add depth and interest to your outfit.
Consider Patterns
Patterns that incorporate pink and yellow can be a fun and stylish choice. Floral prints, stripes, or geometric patterns with pink and yellow elements can create a visually appealing and well-coordinated ensemble.
Occasions and Settings
The choice of occasion and setting can influence how you pair pink and yellow. Here are some ideas.
Casual Outings
For casual outings and everyday wear, consider pastel shades of pink and yellow. Soft pink and light yellow create a gentle and relaxed appearance, ideal for a day at the beach or a picnic.
Pink and yellow can make a vibrant statement at summer events and parties. Bold shades like hot pink and bright yellow can add a playful and energetic vibe to your look.
Formal Occasions
While pink and yellow are often associated with casual and fun settings, you can adapt them for formal occasions. Opt for deeper and more sophisticated shades, such as dusty pink and mustard yellow. Pair these with elegant accessories to create a refined appearance.
Work Attire
In professional settings, a more subdued approach is advisable. Muted shades of pink and yellow, like blush pink and buttercup yellow, can add a touch of color to your work attire without being overly bold. Pair them with neutrals like gray or beige for a polished and office-appropriate look.
FAQs
What color of clothing is universally attractive?
There isn't a single color that is universally attractive, as people's perceptions of attractiveness are highly subjective and influenced by culture and personal preferences. However, colors like black, white, and shades of blue are often considered versatile choices in a variety of settings.
How can I determine which colors look best on me?
Determining which colors look best on you involves understanding your skin's undertones. Warm undertones typically work well with earthy tones like reds, oranges, and yellows, while cool undertones complement blues, purples, and greens.
Can the color of my clothing affect my mood?
Yes, the color of your clothing can affect your mood and the perceptions of those around you. Warm and vibrant colors like red and yellow can boost energy and positivity, while cooler colors like blue and green can evoke calm and tranquility.
Are there colors to avoid in professional settings?
In professional settings, it's advisable to avoid overly bold or distracting colors, as they can be perceived as unprofessional. Neon or highly contrasting colors may be distracting. Instead, opt for subdued and classic colors like black, navy, gray, or soft pastels for a professional appearance.
Can I wear the same color for different occasions?
Yes, you can wear the same color for different occasions by varying the shade, style, and accessories. For instance, a black outfit can be styled in a formal way for a special event or dressed down for a casual outing.
Conclusion
Pairing yellow clothes with the right colors can transform your look into a vibrant and stylish statement. Yellow, with its association with sunshine and happiness, is a versatile choice for those seeking to infuse positivity and energy into their wardrobe.
The journey through the world of color combinations has revealed that yellow offers an array of options, from classic neutrals that exude elegance to daring contrasts that make a bold statement.
Whether you prefer the timeless elegance of neutrals, the vivacity of complementary colors, or the charm of analogous hues, the key is to embrace the versatility and cheerful nature of yellow.
So, trust your instincts, experiment, and have fun with your fashion choices. After all, fashion is a form of self-expression, and pairing yellow with the right colors allows you to shine brightly and create a style that's uniquely yours.