Black is a timeless, versatile, and effortlessly chic color that has long been a staple in the world of fashion. Its ability to exude sophistication and style is unparalleled.
But if you've ever wondered what colors go with black clothes you're not alone. Black, as the foundation of your outfit, can serve as a canvas for a wide array of color pairings, each offering a unique statement and mood.
In this style guide, we embark on a journey to discover the colors that harmonize with black garments, whether you're preparing for a formal event or a casual outing. From classic pairings to daring contrasts, we'll explore how to create stunning looks that enhance the elegance of black.
So, whether you're revamping your wardrobe or seeking inspiration for your next ensemble, this exploration of color and fashion will help you unlock the full potential of your black clothing.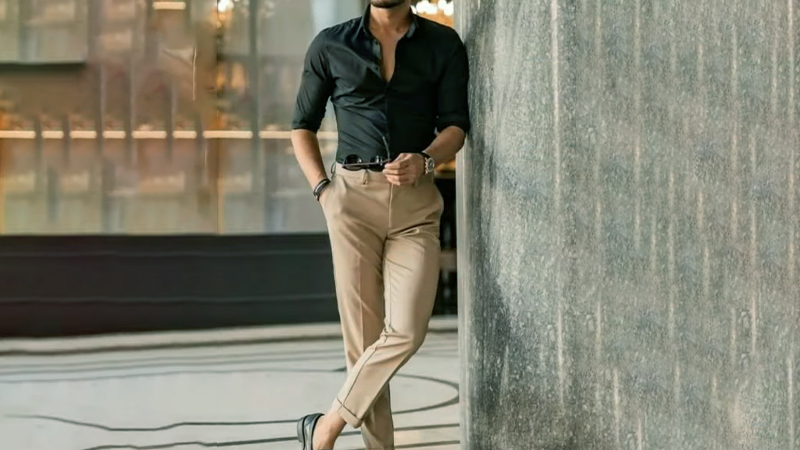 What Colors Go with Black Clothes?
The versatility of black lies not just in its elegance, but in its compatibility with a vast spectrum of other colors. Let's explore the world of color combinations with black clothing.
Timeless Classics: White and Black
When it comes to what colors go best with black clothes, it's hard to overlook the timeless classic of black and white. This pairing is the epitome of elegance, offering a clean and sophisticated look.
White shirts, blouses, or accessories like scarves and shoes beautifully complement black dresses, pants, or jackets. It's a combination that suits almost any occasion, from a formal event to a day at the office.
Sophistication with Gray
Gray is another classic choice that complements black exceptionally well. Whether it's a gray blazer paired with black trousers or a gray scarf with a black coat, the combination exudes a refined sense of style.
Gray softens the starkness of black and adds depth to your outfit, making it a versatile and sophisticated option.
Classic Navy Blue
Navy blue is a dark, rich color that pairs harmoniously with black. The contrast is subtle yet striking. A navy-blue blazer or blouse can create a stunning look with black pants or skirts.
This combination is particularly ideal for formal or professional settings, offering a sense of confidence and authority.
Red: A Bold Statement
If you're looking to make a bold and dramatic statement, red is the way to go. Red and black create a striking contrast that's both powerful and attention-grabbing.
A little black dress paired with red accessories like shoes, a handbag, or lipstick can create a stunning effect. It's a combination that's perfect for special occasions when you want to stand out.
Effortless Neutrals: Beige and Black
For a more understated but still elegant look, beige and black are an excellent combination. Beige offers warmth and a sense of balance to the deep richness of black.
A beige sweater with black jeans or a black blazer with beige pants is a great choice for casual settings or relaxed outings.
All About Denim
Denim is a versatile and popular choice for a casual look, and it pairs surprisingly well with black. Black jeans or pants with a denim jacket or shirt create a stylish and relaxed ensemble.
It's a combination that's perfect for everyday wear, offering comfort and a touch of edginess.
Earthy Tones: Brown and Black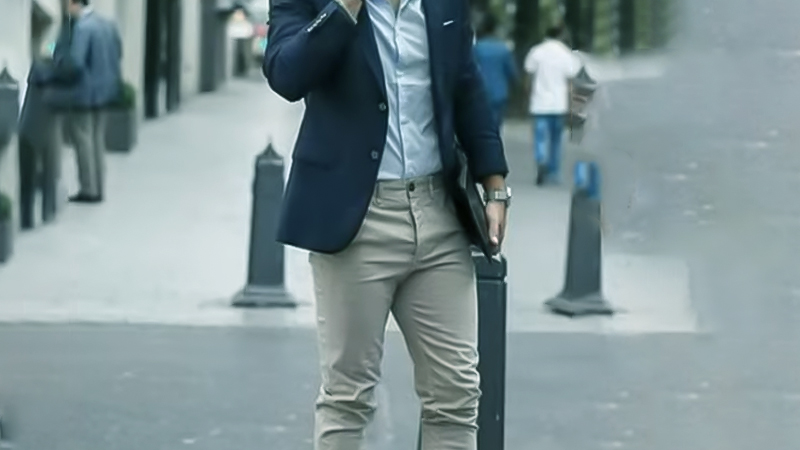 Brown and black may not be the most conventional pairing, but when done right, it can be incredibly chic. Consider a black skirt or pants with a brown top or brown leather accessories.
This combination works well in the fall and winter months, offering a warm and earthy feel to your outfit.
Green for a Refreshing Twist
Green, whether it's a soft sage or a vibrant emerald, can provide a refreshing twist to your black clothing.
A black dress with green accents or a green blouse with black pants can create a look that's both unique and elegant. Green is an excellent choice for adding a touch of nature to your style.
Play with Pastels
Pastel colors like soft pink, lavender, or powder blue can offer a delightful contrast to black. These colors create a visually appealing balance, and when combined with black, they bring a touch of femininity to your look.
A black skirt or blazer paired with a pastel-colored top or accessories is perfect for a spring or summer outing.
Metallic Accents: Silver and Gold
For those looking to add a touch of glamour to their black attire, metallic accents are a great choice. Silver or gold accessories, such as jewelry, shoes, or a clutch, can instantly elevate your black outfit, making it suitable for upscale events or evening occasions.
Patterns and Prints
Don't shy away from patterns and prints when working with black clothing. Stripes, polka dots, floral prints, and animal prints can all be paired with black for a chic and stylish look.
Just be mindful of balance – if you have a busy print, keep the other pieces simple and in solid colors.
Monochromatic Magic
Creating a monochromatic look with varying shades of black can be incredibly sophisticated. Mixing different textures and shades of black in a single outfit can add depth and interest.
For example, a black silk blouse paired with black leather pants can create a striking monochromatic effect.
Go for Contrasting Brights
For a playful and vibrant look, consider contrasting black with bold and bright colors. Think electric blue, hot pink, or sunshine yellow.
This combination is ideal for creating a youthful and energetic vibe. It's perfect for parties, summer events, or when you simply want to infuse some fun into your style.
Stylish with Silver and Black
Silver and black together can create a sleek and modern aesthetic. Silver jewelry, shoes, or accessories can add a futuristic edge to your black outfit. It's a combination that's particularly popular in urban fashion and is perfect for a contemporary and edgy look.
Embrace All-Black Elegance
Finally, don't forget the power of the all-black ensemble. Wearing black from head to toe can be incredibly elegant and slimming. It's a no-fail choice for a variety of occasions, whether it's a business meeting, a night out, or a formal event.
Just be sure to vary textures and shades to keep the look interesting.
How to Select the Right Color?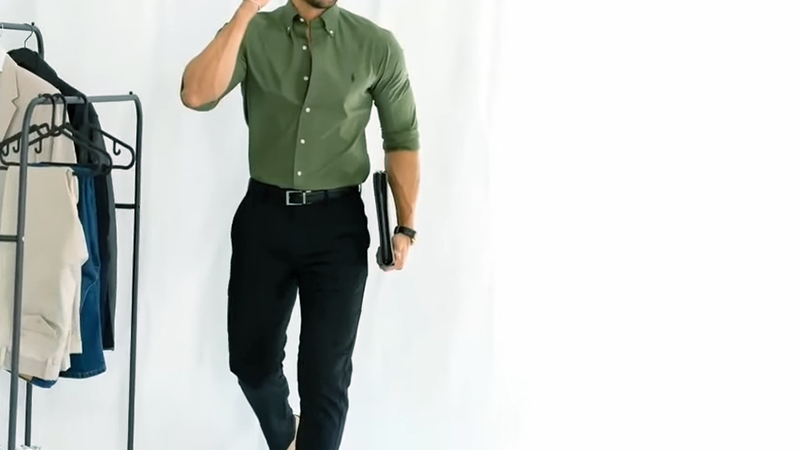 Selecting the right color to pair with your black clothing is a creative process that allows you to express your style and create an outfit that suits the occasion. Here's a step-by-step guide to help you choose the perfect color:
Consider the Occasion
Think about where you'll be wearing the outfit. Is it a formal event, a casual day out, or something in between? Different occasions may call for different color combinations.
Understand Color Theory
Familiarize yourself with basic color theory. This involves understanding concepts like complementary colors (colors opposite each other on the color wheel), analogous colors (colors next to each other on the color wheel), and monochromatic colors (variations of a single color).
Balance Boldness
Decide how bold or subtle you want your outfit to be. Bold colors like red or bright yellow will make a statement, while neutral colors like gray or beige create a more understated look. Choose colors that align with your personal style and comfort level.
Consider Your Skin Tone
Pay attention to your skin tone when selecting colors. Some colors may complement your complexion better than others. For example, warm undertones may look great with earthy tones, while cool undertones may favor jewel-toned colors.
Experiment with Accessories
If you're uncertain about a particular color pairing, experiment with accessories. Add colorful shoes, scarves, or jewelry to your black outfit. Accessories are an excellent way to introduce new colors without committing to an entire clothing item.
Varying textures in your outfit can add dimension and depth. A black leather jacket with a soft pastel top, for instance, creates a tactile contrast that's visually appealing.
Think About Season
Consider the season when choosing colors. Bright and vibrant colors are often associated with spring and summer, while deeper, richer colors are favored in fall and winter.
Trust Your Instincts
Fashion is a form of self-expression. Ultimately, trust your instincts and choose colors that make you feel confident and comfortable. If you feel great in a particular color combination, it's likely to look fantastic.
Don't Forget the Rest of Your Outfit
While the focus is on selecting the right color to pair with black, don't forget to consider the entire outfit. Think about how the chosen color interacts with other elements, like shoes, accessories, and makeup.
Seek Inspiration
Look for fashion inspiration from magazines, websites, and social media. Fashion influencers and style experts often showcase creative color combinations that can spark your imagination.
Remember, fashion is an art, and the rules are meant to be broken. What's most important is that you feel confident and comfortable in your chosen outfit.
By following these steps, you can confidently select the right color to pair with your black clothing and create stylish, harmonious looks for any occasion.
FAQs
Can I wear black in any color?
You can wear black in many colors, but some combinations work better than others. The key is to consider the occasion, your personal style, and the principles of color theory.
How do I choose the right shade of color to pair with black?
Selecting the right shade of color depends on your skin tone and personal preferences. Generally, colors that complement your skin tone and create contrast with black can work well. It's a matter of trying different shades and assessing how they enhance your overall look.
Can I mix patterns with black clothing and colored accessories?
Yes, mixing patterns with black clothing and colored accessories can be stylish when done thoughtfully. Just be mindful of balancing busy patterns with solid colors.
Is it essential to consider the season when choosing colors with black clothing?
Seasonal considerations can enhance your overall look. Light, bright colors are often associated with spring and summer, while deeper, richer hues are preferred in fall and winter.
What colors work best for creating a formal black-tie look?
For a formal black-tie event, classic and elegant combinations like black and white, black and silver, or black and deep jewel tones like sapphire or emerald are excellent choices.
Conclusion
Black is a versatile and sophisticated color that can be beautifully complemented by a wide spectrum of shades. From the classic elegance of white and gray to the vibrant impact of red and bold patterns, black clothing serves as an ideal canvas to experiment with.
By understanding the principles of color coordination and considering the occasion, you can create a variety of stunning and stylish looks.
So, the next time you stand before your wardrobe, don't hesitate to pair your black attire with different colors. Embrace the art of mixing and matching to express your unique style, whether it's for a formal event, a casual outing, or a day at the office.
With a little creativity and a dash of confidence, you can confidently explore the world of fashion, unlocking elegance and making a statement with your black clothing.