Teal, a captivating hue that lies between blue and green, is a versatile and visually appealing color that has found its place in the world of fashion.
Teal clothes offer a unique canvas for self-expression, allowing you to create outfits that resonate with both elegance and creativity.
But what colors go with teal clothes? In this style guide, we'll embark on a journey to explore the world of color coordination with teal apparel.
Whether you're sporting a teal dress, blouse, or accessories, understanding how to pair teal with other colors is essential for curating a captivating and well-balanced look.
From timeless neutrals to complementary contrasts, we'll uncover the secrets to making your teal pieces shine. So, let's dive into the fashion world and discover the captivating colors that harmonize with teal, helping you make a splash with your style.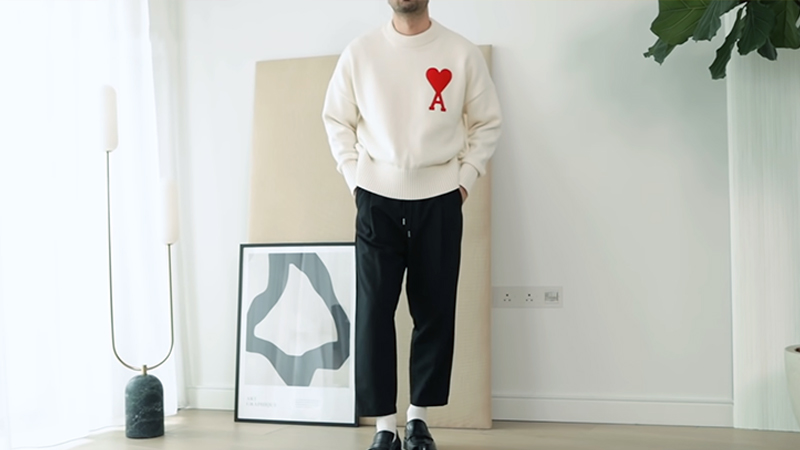 What Colors Go With Teal Clothes?
Let's unveil the perfect pairings to make your teal pieces truly shine. Join us to uncover the captivating colors that harmonize with teal.
Neutrals: A Timeless Elegance
Neutrals, such as white, black, gray, and beige, offer a classic and elegant choice to complement teal clothing. These shades provide a balanced and sophisticated backdrop that allows teal to take center stage. Here's how to effectively incorporate neutrals:
Black and White
Teal and white create a fresh and crisp contrast. Pair a teal dress with white shoes, a white handbag, or a white cardigan for a summery and elegant look.
Teal and black offer a striking and timeless combination. Consider a teal top with black pants or a black jacket over a teal dress for a polished and sophisticated appearance, suitable for various occasions.
Gray and Beige
Light gray or dove gray can provide a soft and understated contrast with teal. Opt for a gray scarf, jacket, or skirt to create a tranquil and chic outfit.
Combining beige with teal adds warmth and tranquility to your ensemble. A beige belt or a pair of beige sandals with teal clothing creates a relaxed and harmonious style, ideal for a laid-back outing.
Complementary Colors: Vibrant Contrasts
Complementary colors, found opposite each other on the color wheel, create bold and dynamic contrasts. Teal's complementary color is coral, which is a vibrant and lively choice for creating striking ensembles.
Pairing teal with coral can create an exciting and energetic look. A teal dress or blouse paired with coral accessories or shoes is perfect for adding a burst of color to your outfit, making it ideal for summer events and parties.
Earth Tones: Warm and Grounded
Earth tones, including olive green, terracotta, and mustard yellow, can bring warmth and depth to your teal clothing. These colors evoke a natural and down-to-earth vibe.
Combining teal with olive green creates an earthy and harmonious combination. Choose olive green accessories or clothing items to add a sense of balance and warmth to your outfit, perfect for a casual or bohemian look.
Teal and terracotta form a warm and sun-kissed pairing. Add terracotta accents or clothing items to your teal ensemble for a cozy and inviting style.
Mustard yellow can add a pop of color to your teal clothing. This combination is playful and ideal for creating a cheerful and vibrant look.
Analogous Colors: Smooth Blends
Analogous colors, those neighboring each other on the color wheel, create a harmonious and fluid transition between shades. Teal's analogous colors are blue and green, making for smooth and balanced pairings.
Teal and blue combine to form a calming and tranquil look. This pairing is versatile and timeless, making it suitable for a range of occasions.
Combining teal with green evokes a natural and refreshing ambiance. Teal clothing can be paired with shades like mint green for a soothing and breezy appearance.
Pastels: Soft and Delicate
Teal can be paired with soft pastels to create a gentle and romantic contrast. A baby pink cardigan, skirt, or scarf can add a touch of softness and femininity to your teal outfit. This pairing is perfect for a sweet and romantic look.
Lavender, with its soft and delicate hue, complements teal beautifully. Consider lavender accessories or clothing items for a dreamy and sophisticated appearance.
Bold Contrasts: Making a Statement
For those who love making a statement with their fashion, bold and high-contrast color combinations are a thrilling choice:
Teal and red create a lively and high-energy contrast. This combination is ideal for a bold and attention-grabbing style, perfect for a night out or a special occasion.
Pairing teal with a vibrant yellow can create a dynamic and cheerful look. Teal clothing items can be enhanced with yellow accessories for a fun and eye-catching appearance.
Metallic Accents: Shimmer and Shine
To infuse a touch of glamour and sophistication into your teal ensemble, consider adding metallic accents.
Gold accessories, such as gold jewelry, a gold belt, or gold shoes, can add a luxurious and regal touch to your teal clothing, ideal for special occasions or formal events.
Silver complements teal beautifully and adds a modern and sleek element to your look, suitable for various settings and styles.
Patterns and Prints: Adding Depth and Texture
Patterns and prints that incorporate teal can add depth and texture to your outfit. Whether it's floral patterns, stripes, or geometric designs, make sure that the patterns harmonize with the other colors in your ensemble for a well-balanced look.
Is Teal a Good Color for Everyone?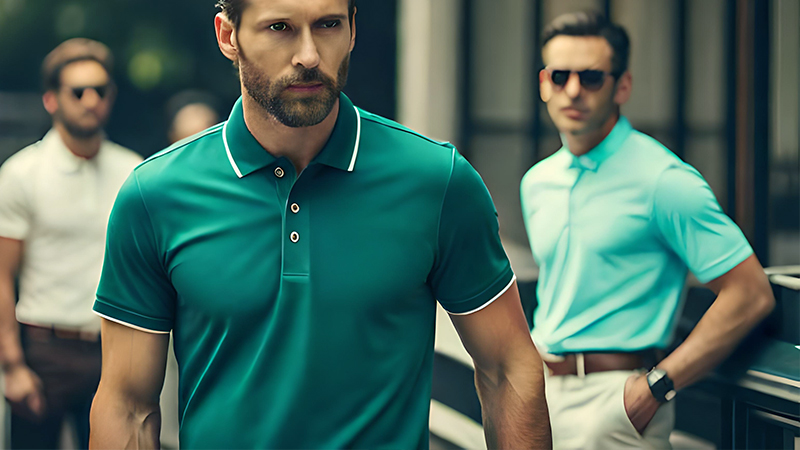 The answer is, in many cases, yes. Teal is a versatile and universally flattering color that can complement a wide range of skin tones and personalities.
However, there are nuances and variations of teal, and the key to successfully embracing this color lies in selecting the right shade of teal and pairing it thoughtfully with other colors.
Let's delve into the reasons why teal is often a good color for everyone, and how to make the most of this stunning hue.
Universality of Teal
Teal is a versatile color that falls between blue and green, making it a balanced and harmonious choice for a wide range of individuals. Unlike some colors that may clash with certain skin tones or personalities, teal has a universally flattering quality that adapts to various situations and settings.
Teal's Calming Effect
Teal is often associated with the calming properties of both blue and green. It can evoke feelings of serenity and tranquility, making it a go-to color for creating a relaxed and peaceful atmosphere in clothing or interior design.
The Versatility of Teal
Teal comes in a spectrum of shades, from light and soft pastels to deep and vibrant jewel tones. This versatility allows people to choose a shade of teal that suits their personal style and preferences.
Whether you prefer a softer, more muted teal or a bold and vivid one, there's a teal shade for everyone.
Complementary Teal Pairings
One of the reasons teal is an excellent choice for many people is its compatibility with various other colors. Teal pairs beautifully with neutrals like white, black, gray, and beige, creating classic and timeless combinations.
It also harmonizes with bold complementary colors like coral, creating striking and dynamic contrasts. Teal's adaptability in color pairings means that individuals can find the right complementary shades to match their skin tones and tastes.
Teal's Impact on Mood
Teal has the power to affect mood positively. Its calming and rejuvenating properties can help individuals feel more relaxed, refreshed, and balanced.
Whether you're wearing teal clothing or incorporating teal elements into your living space, the color's mood-enhancing qualities can have a positive impact on well-being.
How to Make Teal Work for You?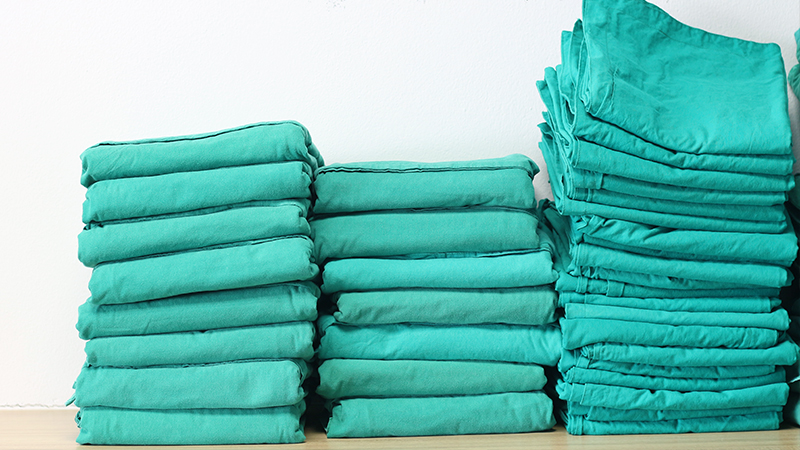 While teal is generally a color that works well for most people, there are some considerations to keep in mind to ensure it complements your unique features and personality.
By selecting the right shade of teal that complements your skin tone and pairing it thoughtfully with other colors, you can create outfits and living spaces that exude elegance, harmony, and a sense of calm. Here are the details:
Find Your Perfect Teal Shade
As mentioned earlier, teal comes in a variety of shades, ranging from cool, muted pastels to warm, bold jewel tones. Experiment with different teal shades to discover the one that best complements your skin tone and resonates with your personal style.
If you have cool undertones in your skin, you may find that cooler teal shades with a bluish undertone work best for you. These shades can create a harmonious contrast with your skin, enhancing your complexion.
For individuals with warm undertones in their skin, warmer and richer teal shades with a green or yellow undertone can be more flattering. These shades can create a pleasing contrast and add vibrancy to your overall look.
Pair Teal with the Right Colors
When wearing teal, consider the colors you pair it with. Neutrals like white, black, gray, and beige create classic and elegant combinations, while complementary colors like coral can add a vibrant and dynamic contrast.
Accessorize Thoughtfully
Teal accessories, whether they are handbags, scarves, jewelry, or shoes, can be an excellent way to incorporate teal into your outfit. These accents can add a pop of color without overwhelming your look. Opt for teal accessories that complement your outfit's overall color scheme.
FAQs
What does it mean if I'm drawn to teal in my clothing and decor choices?
If you're consistently drawn to teal in your clothing and decor, it may indicate a preference for the personality traits associated with the color. You likely appreciate a sense of calm, sophistication, and balance in your surroundings and aim to infuse your life with creativity and positive energy.
How can I incorporate teal into my wardrobe without overwhelming my look?
To incorporate teal into your wardrobe without overwhelming your look, consider using teal as an accent color. Opt for teal accessories like scarves, handbags, or shoes to add pops of color to your outfit.
What emotions can teal help evoke in a living space?
Teal can evoke a sense of calm, relaxation, and serenity in a living space. It can also inspire creativity, balance, and rejuvenation. The color's adaptability allows it to create a harmonious atmosphere, making it ideal for those seeking a tranquil and positive environment.
Are there any professions or industries where wearing teal is particularly appropriate?
Teal can be appropriate in various professions and industries. It's often associated with sophistication, making it suitable for roles in fashion, interior design, and artistic fields.
What colors complement teal in interior design?
In interior design, teal pairs beautifully with a range of colors. Neutrals like white, black, gray, and beige create a classic and elegant look when combined with teal. Warm tones like coral or terracotta can add vibrancy and balance.
Conclusion
Exploring the world of color combinations for teal clothes has opened the door to endless style possibilities.
Teal, with its unique blend of blue and green, serves as a versatile canvas for self-expression, allowing you to create fashion statements that reflect your personality and the ambiance you desire.
The key takeaway is that teal is a dynamic color that can adapt to various occasions and moods. The right color pairings not only enhance your teal garments but also communicate your style and the atmosphere you want to create.
The next time you're pondering what colors go with your teal clothes, remember the valuable insights from this guide. Fashion is a realm of creativity and self-expression, and the colors you choose can be a powerful means of conveying your unique personality.
Embrace the possibilities, mix and match, and confidently create captivating outfits that speak to your individual style.